The harsh climate of Scandinavia inevitably puts higher demands on our outdoor clothing, and on top of being practical and lasting for a long time, we also tend to put a lot of focus on design and colors in the Nordics—a combination that likely explains the high demand for outdoor clothing from Sweden, Denmark, Norway, and Finland.
I've spent a lifetime buying, using, and abusing outdoor clothes made here in the Nordics, and have on top of that scoured through every single data source and resource out there to give you this ultimate guide to the best and most popular Scandinavian outdoor clothing brands.
I've also researched which brands are most in-demand up here in the cold north, in other words: which brands most Scandinavians actually wear. Enjoy!
The Best Scandinavian Outdoor Clothing Brands
We have a classic saying here in Sweden that sums up the Scandinavian relationship with outdoor clothing: "there is no such thing as bad weather, only bad clothing".
So it's not surprising that Scandinavian outdoor brands tend to especially stand out and deliver a high level of durability, looks, and functionality all at once; we have little choice if we want to survive the generally harsh weather conditions.
So here are the best Scandinavian outdoor clothing brands based on my own experience, tests conducted by independent third parties, as well as awards such as the Scandinavian Outdoor Awards (sorted by country of origin):
The Best Swedish Outdoor Clothing Brands
Fjällräven
Fjällräven is the quintessential Swedish outdoor clothing brand. The iconic little red fox logo of Fjällräven can be found on jackets and backpacks around the world, and there's good reason for it as well.
Take me as an example; I've worn a Fjällräven 'Räven' jacket (spring and fall jacket) for 10+ years, mainly during the rainy and windy Swedish spring and fall seasons.
Still, it feels and looks very much the same as it did when I bought it, and I haven't cared for it as well as other people I know.
Every single Fjällräven item I've owned and heard of has had the same things in common: exceptional durability and a classic, stylish, and down-to-earth design.
Peak Performance
With its roots in Åre, a winter sports hub in northern Sweden, Peak Performance specializes in functional winter gear such as warm jackets, winter sports gear, outdoor clothes, and casualwear that works well in the northern climate.
I can speak to the functionality and quality of the brand myself, as I've worn the same Peak Performance jacket every winter since I moved back to Sweden more than 10 years ago, and it has held up great (although the zipper quality isn't that good).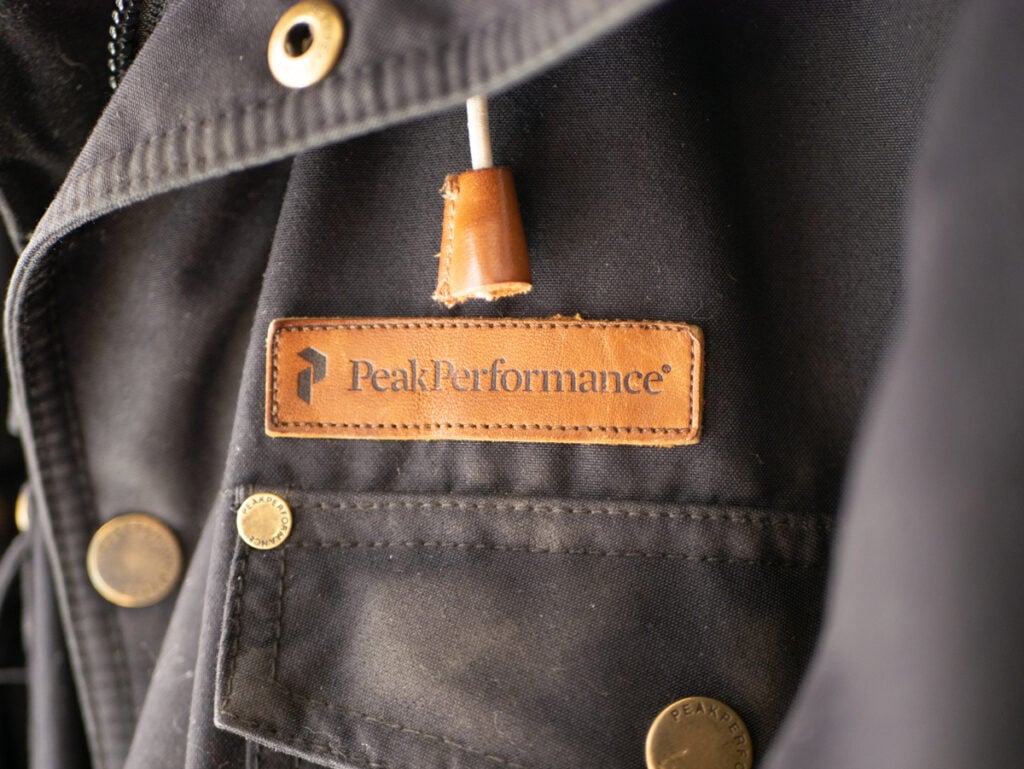 It's warm enough to handle the coldest temperatures I've been in, while still having ways to let in cool air with smart zippers (which is crucial in the much milder southern Swedish winter). So it's very versatile!
I should add that I have heard mixed things lately from friends and family in regards to the quality of Peak Performance jackets, so make sure you do your research if you are considering a specific model.
Tretorn
This is a local favorite of mine, as Tretorn's was founded in nearby Helsingborg, Sweden in 1891 (where it was also made up until 1980). Because of this, I've had countless Tretorn rain jackets and rain boots since I was a toddler, and I love the classic Scandinavian design, affordable price, and functional durability.
The rain boots do not crack and leak after a few years (as many others tend to do), and the jackets both look and work great. Had I not grown out of all the Tretorn gear I had as a kid I'd probably still be wearing it!
The brand might be owned by an American conglomerate (Authentic Brand group) these days, but the clothes are still top-notch (I wear a Tretorn 'Wings' rain jacket and a pair of rain boots since 5+ years back).
Haglöfs
Haglöfs started selling backpacks in Torsång, Dalarna, Sweden in 1914, and is today northern Europe's largest manufacturer of outdoor gear (including backpacks, sleeping bags, functional clothing, and shoes).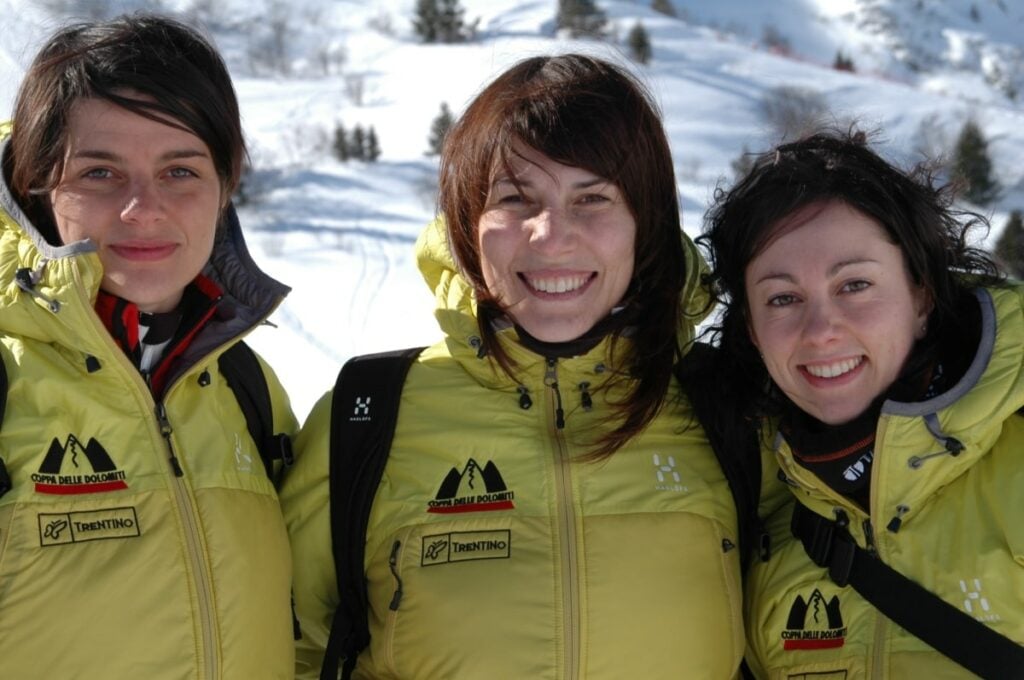 I can't speak to the quality of the clothes since I haven't worn them myself, but they are very popular within the outdoor community.
Klättermusen
Klättermusen is yet another Swedish outdoor brand with roots in Åre, northern Sweden.
The company focuses on sustainable materials and production processes, whilst producing high quality outdoor clothes perfect for the Scandinavian climate.
Didriksons
The founders Julius and Hanna Didrikson started manufacturing rain gear for the local fishermen in their hometown Grundsund in 1913, on the very wet and windy Swedish west coast.
And I must say they did it really well.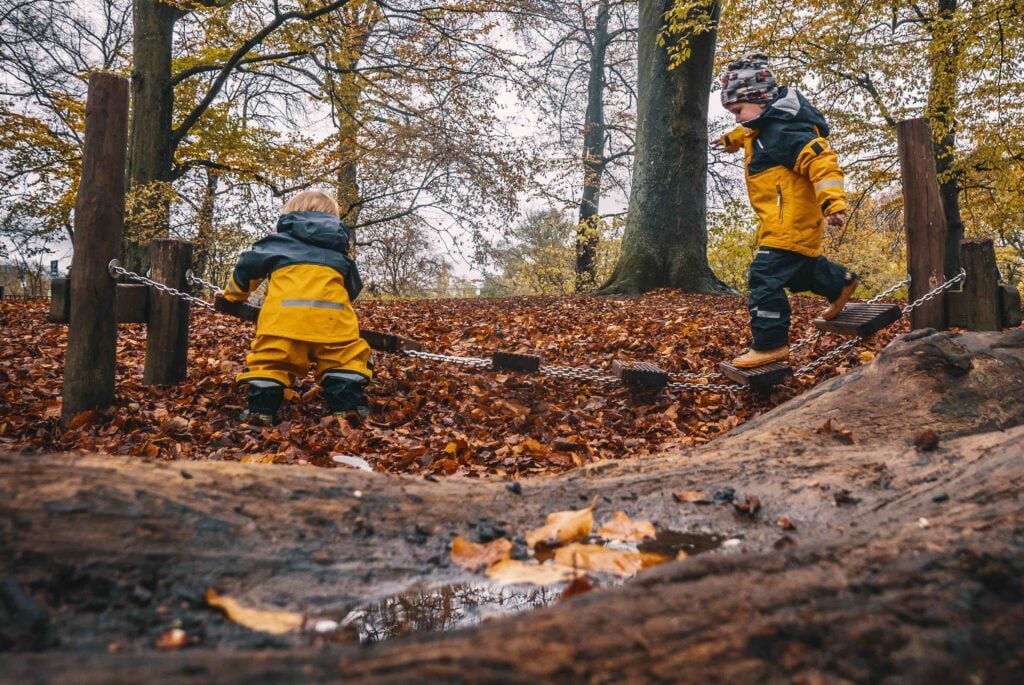 We have three kids who have all worn Didrikson rain and winter gear throughout their preschool years (which in Sweden are primarily spent outdoors — rain or shine), and I can only applaud the quality and functionality of the clothes.
As a further testament to the quality of their products, Didriksons is today the leading producer of functional rain- and weatherproof clothes in Scandinavia.
Stutterheim
Stockholm-based Stutterheim is a recent acquaintance in the outdoor clothing market, founded in 2010 with aspirations to create beautiful, functional, and high-quality rain clothes and outerwear.
The rain jackets follow the classic Scandinavian design tradition and remind me a lot of Tretorn's jackets (albeit a bit more expensive).
On top of rain jackets, they also make regular jackets that look very stylish and functional.
Hestra
Hestra makes heavy-duty gloves and mittens made by moose leather (!), guaranteeing maximum resilience, warmth, water resistance, and durability.
They're lined with fleece on the inside and all have touch screen fingers so that you can still use your phone whilst you're outside in freezing cold weather.
These gloves will likely last for decades, which is how you motivate the comparably high price.
Craft
Craft was founded in Borås, Sweden in 1973, a town famous for its many textile and clothing producers.
Their focus is functional and durable clothing aimed towards endurance athletes, Olympic-level cross-country and alpine skiers, runners, and cyclists.
As a football coach for my son's team, we have Craft as the main supplier, and so far I only have good things to say about the training overall!
Comfortable material and fit, and good at absorbing moisture during high-intensity workouts.
Craft sportswear official site
Lundhags
Lundhags is an outdoor brand founded in Jämtland, Sweden in 1923 by Jonas Lundhag, who aimed to create boots that lasted a lifetime. Although they don't give any guarantees, this is still the main philosophy of the company.
On top of shoes, they also produce jackets and other outdoor gear in classic Scandinavian design.
Tenson
Tensons was founded in the little seaside town of Varberg in western Sweden, where the winters get mostly windy and very wet, hovering around the freezing point but rarely going below.
That means you need clothes that will be water- and windproof, and Tenson primarily focuses on functional outdoor clothes that can handle these conditions.
Their line of jackets are perfect for braving the cold weather, with features like waterproof fabrics and down insulation to keep you warm and dry.
And if you need something a little lighter weight for summer activities, Tenson has plenty of options there too – from quick-dry shirts to lightweight sweaters.
Varg
Varg clothing was born among "wind-eroded cliffs and the wild, salty ocean" on the Swedish west coast.
With the founders coming from the world of sail racing and alpine climbing, the clothes they make are made for the toughest weather conditions while following a sleek Nordic design philosophy (i.e. muted colors and a lot of natural materials).
The clothes are generally made for all seasons, and can be worn both when you're active in the outdoors, and in your everyday life.
Varg works with quality fabrics that are made from recycled fibers.
Sätila
The Sätila clothes might look modern, but the brand dates back to 1896 when the Västergötland company started making hats, headbands, scarves, and other knitted apparel.
They entered the international stage in the 1970s as the clothing brand of choice for legendary skier Ingemar Stenmark, who made their hats and their knitted patterns close to iconic.
Here are the hats in question:
Sail Racing
The Sail Racing brand was founded in 1977 in Gothenburg, Sweden, and is a producer of high-performance, technical, and innovative clothes for sailing.
The clothes are produced by a team of professional designers, engineers, manufacturers, and high-speed sailors, and is used by loads of professional sailing teams globally.
8848 Altitude
In 1990 the first-ever all-Swedish expedition reached the peak of Mt. Everest, incidentally 8848 meters up in the air.
The clothing and gear for the expedition was designed by a team led by Swedish designer Magnus Berggren, who would go on to found 8848 Altitude after the successful expedition.
They pride themselves on producing technically advanced and innovative clothes for winters sports enthusiasts.
Pinewood
Pinewood makes outdoor clothes for hunting, fishing and general outdoor activities. Their philosophy since the start in 1994 has been to help create a healthier environment by producing their clothes in a way that will affect it as little as possible.
Their goal is also to produce clothes that make it easy to be out in nature so that people might start appreciating it more.
Pinewood is most known for their iconic flannel shirt 'Kanada' and Finnveden pants.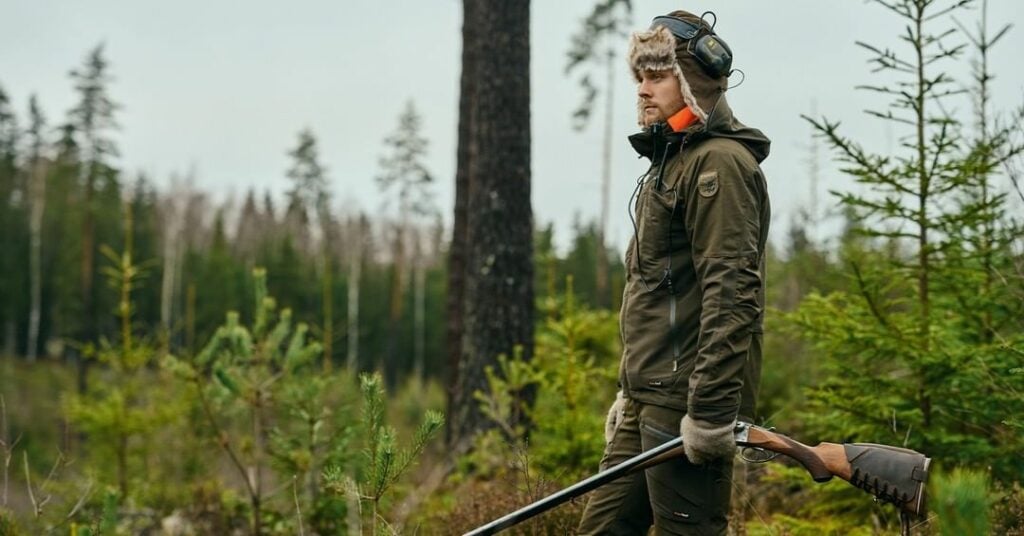 Tierra
As with many other Swedish outdoor brand, Tierra's main philosophies are sustainability and innovation.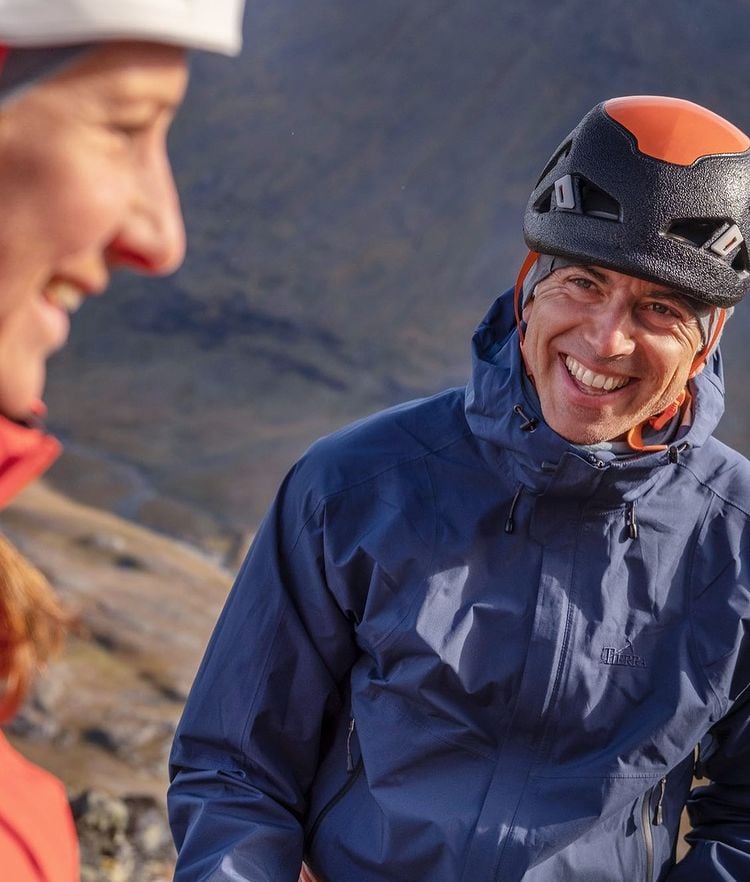 This essentially means their clothes are made with environmentally friendly fabrics and processes while innovative features enable handling the Scandinavian climate with ease.
Skhoop
Skhoop revolutionized female outerwear with their iconic outdoor skirt, a.k.a. "jacket for the butt".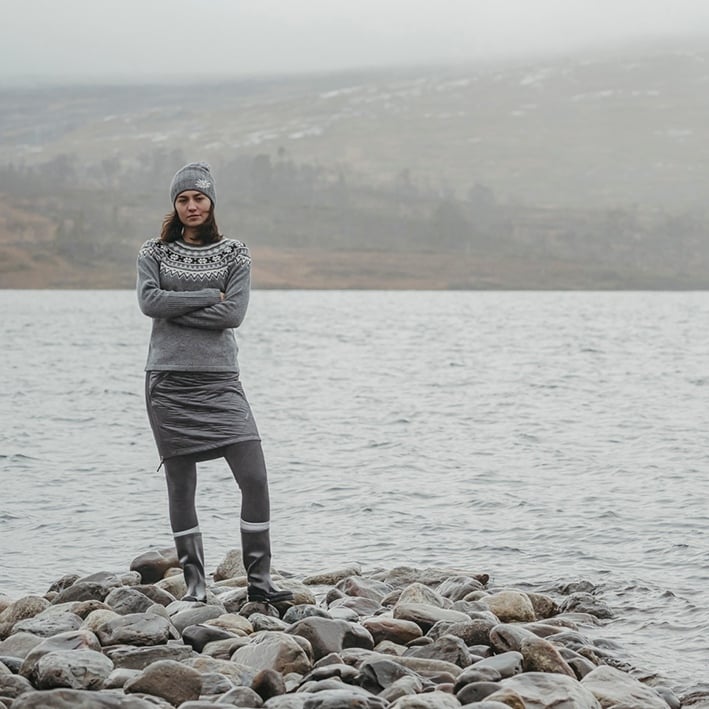 They also make jackets, vests, knitted clothes, casual wear, and various other outdoor accessories such as hats, scarfs, and gloves.
Woolpower
No-nonsense merino wool clothing to stay warm and dry with layered clothing in the harshest of Nordic climates.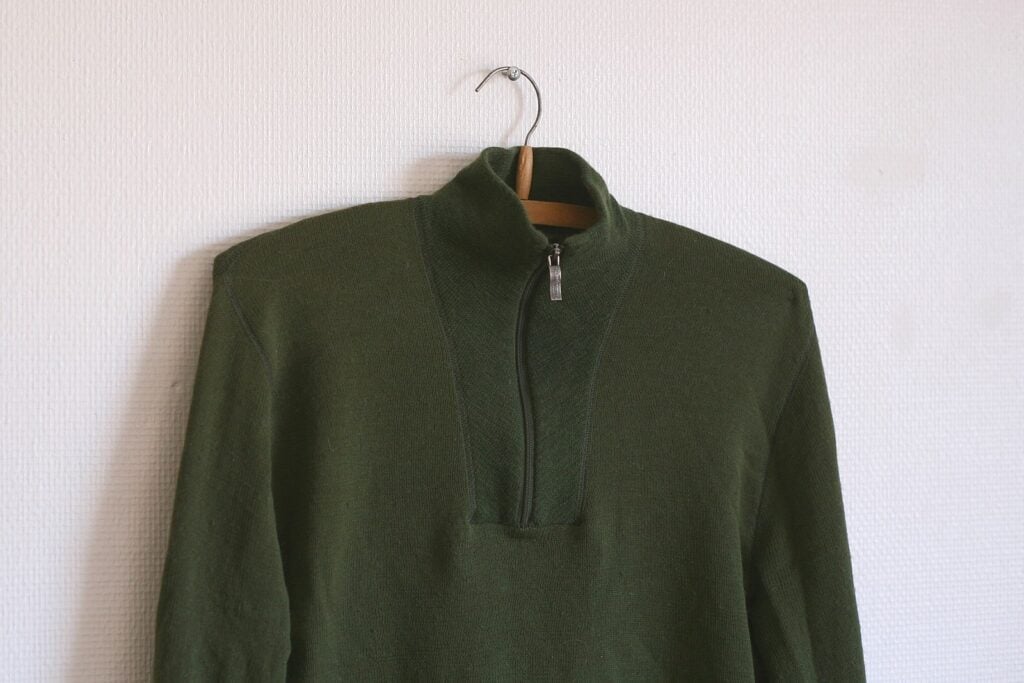 They produce sustainable and responsible clothing with regards to people, animals, and nature.
Woolpower offers warm clothes for the entire family, and merino wool works well with the layered clothing principle.
Röyk
Sustainability and durability is in focus for Röyk, a Swedish clothing brand founded in Stockholm in 2010.
Their production process includes making their own textiles, and they are designed in the traditional Scandinavian style we've come to love.
Icebug
Icebug is a Swedish company that produces footwear for running and walking in winter conditions (i.e. when it's slippery).
The company's shoes have unique traction technology that helps the user maintain balance and grip on slippery or icy surfaces.
Icebug also offers a wide variety of other outdoor footwear, including boots, sandals, and casual shoes.
Polyver
Polyver was founded in Jämtland, Sweden in 2005 by a team of outdoor enthusiasts, and their mission is to provide high-quality footwear that will keep your feet dry and warm.
Their philosophy is simple: they want to make great footwear that can be used in any weather and any activity; Whether you're trekking through the mountains or enjoying a leisurely stroll through the park.
The rain boots have become a staple among professionals in need of keeping dry and warm, and are used by the Swedish police in wet conditions.
Elevenate
Elevenate is a Swedish outdoor clothing brand that was founded in 2010 in Åre, Sweden by two former professional alpine skiers.
The brand offers a wide range of technical apparel and accessories for both men and women, with a focus on quality, functionality, and durability.
Elevenate's product line includes everything from base layers and insulated jackets to hardshells and pants, all designed to help you stay comfortable and protected in the outdoors.
Their clothes should suit you well whether you're hitting the slopes or exploring the backcountry.
Here is how their founders describe themselves:
We make the skiwear that we want to wear ourselves. And we make it for our friends and everyone who shares our passion for snow and mountains.

Sara Rönngren & Jimmy Odén, founders of Elevenate.
Norwegian Outdoor Brands
Viking Footwear
Here's another brand I can recommend personally, as all three of our kids have had Viking shoes at preschool, and they've been surprisingly sturdy, waterproof, and warm.
I should add that any clothing item our three boys wear will inevitably go through the most rigorous of quality tests (they seem to seek out water, dirt, and extreme conditions when they play outside).
So it's impressive when clothes actually last!
Bergans of Norway
Bergans of Norway has been making outdoor clothing and gear since 1908. The company is headquartered in Oslo, Norway, and has a long history of producing high-quality products for both everyday use and extreme conditions.
Bergans' product line includes everything from down jackets and raincoats to tents and sleeping bags. Bergans is perhaps best known for its innovative design and use of new materials, which has led to the development of several groundbreaking products over the years.
Stormberg
Stormberg is a Norwegian outdoor clothing brand that was founded in 1998.
The company produces a wide range of clothing for both men and women, including jackets, pants, shirts, and more – as well as trekking equipment.
It is known for its high quality materials and construction, and its stylish and modern designs.
Unfortunately I haven't found a good retailer outside of the Nordic region.
Norrøna
Norrøna is a Norwegian outdoor brand that has been around since 1929 and describes itself as "Loaded Minimalism".
The company is well-known for its high-quality, durable, and stylish clothing that perform well in the harsh and rugged Norwegian climate.
As an interesting tidbit, Norrøna was the first European company to utilize Gore-Tex® in their clothes.
They have a wide variety of products, including outdoor clothes for men and women, mountaineering gear, arctic surf gear (!), camping gear, and much more.
Lanullva
Lanullva has been around since 1994 and makes high-quality and very warm merino wool clothes for men and women, including undergarments, pants, shirts, and socks.
They specialise in making what they call the warmest clothing you'll find on the market with their unique merino wool pattern (which I can attest to; I borrowed a shirt from a Norwegian friend and it was indeed really warm).
This specific merino wool patter was developed to avoid getting too cold or warm from sweating while working or exercising in the Scandinavian outdoors.
It forms an insulating layer of air that keeps the body warm and dry no matter the activity.
Unfortunately Lanullva is only available in Norway.
Helly Hansen
Helly Hansen should be no stranger to most of you, as they've been making waterproof, windproof and breathable clothing since 1877, and have managed to distribute their brand around the world.
Their products are used by professionals in a variety of outdoor industries including fishing, sailing, skiing and mountaineering.
When I moved back to Sweden with my American girlfriend more than 10 years ago, we got her a Helly Hansen jacket that has kept her warm and held up well ever since.
It's extremely warm, in fact almost a bit too warm for the southern Swedish winters according to her, but stil perfect for the colder winters you'll get a bit further up north.
Helly Hansen's philosophy is that people should be able to enjoy the outdoors regardless of the weather conditions. This is why their garments are designed to protect against both the elements and wear and tear.
The company's most popular products include its waterproof jackets, which are made from a proprietary fabric called Helly Tech. Helly Tech is a three-layer laminate that is both water- and wind-resistant, and also breathable to prevent moisture build-up inside the jacket.
The jacket we bought did cost a pretty penny, but as it has lasted for 10+ years I'd say it's a very good investment.
Aclima
Aclima's clothing is designed to be both functional and stylish, and the company is a popular choice among outdoor enthusiasts all around the world.
They produce a wide range of clothing with a focus on their Aclima merino wool (styling themselves "wool specialists").
Aclima's clothing is made from high-quality materials that are designed to withstand the harsh Norwegian climate. The company's products are also known for their durability, and many Aclima garments can last for years with proper care (as my Norwegian friend keeps telling me).
In addition to its traditional Norwegian designs, Aclima also offers a line of contemporary clothing that features modern cuts and colors.
Alfa
Alfa has been making shoes for the Nordic climate since 1931, and have supplied both the Norwegian police and Norwegian armed forces with shoes and boots for the past few decades – so they know a thing or two about craftsmanship and durability.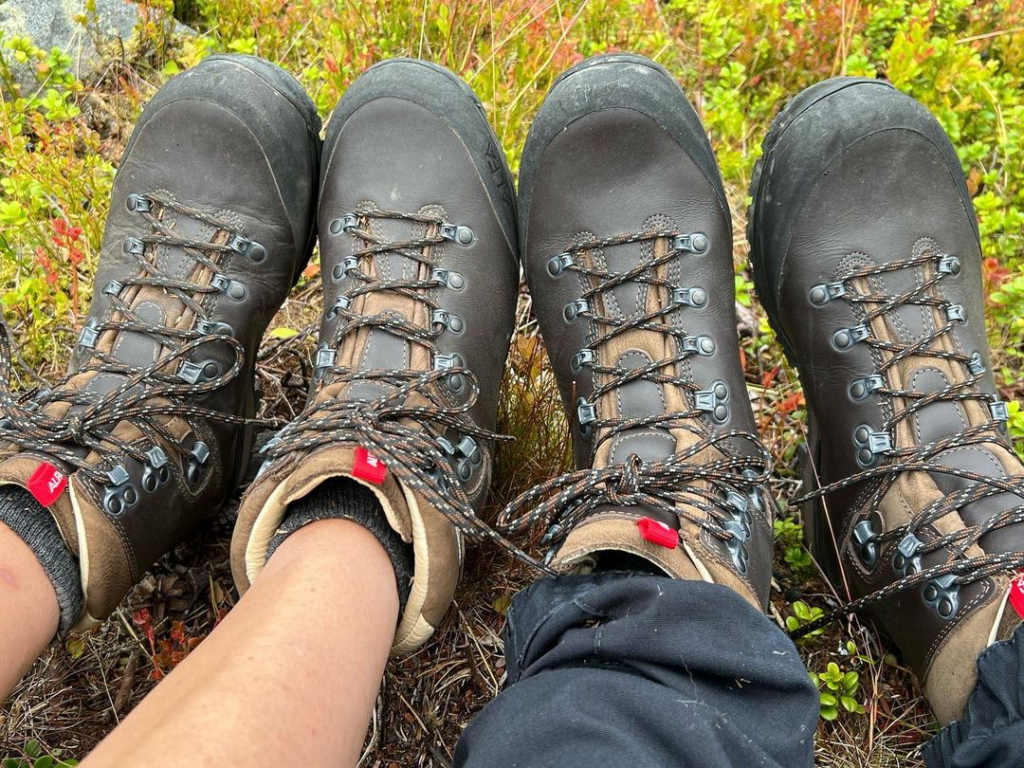 These shoes are definitely made to last, and they look pretty good, too!
Perfect for hiking and mountaineering, when you really need to depend on a good pair of boots that won't leak or break.
Ulvang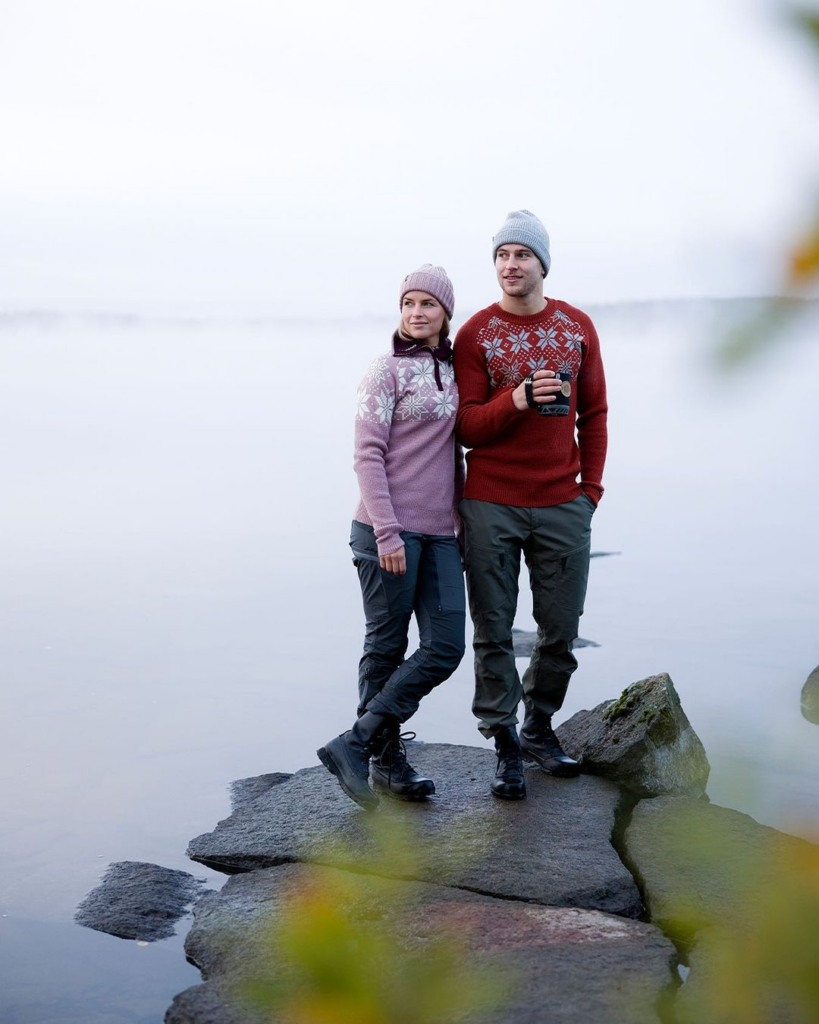 Ulvang is a Norwegian outdoor clothing brand that specializes in woolen garments.
The company launched their Ulvang Spesial Sock in 1995, a brainchild of three friends who share a passion for the outdoors. The brand has since become one of the most popular brands in Scandinavia with their wool products for all seasons and occasions.
Like many other Scandinavian outdoor brands, Ulvang's products are made from high-quality merino wool; known for its ability to regulate temperature and wick away moisture.
They make wool sweaters in traditional Norwegian "lusemønster" patterns, which comes in a variety of colors and styles (so not just the traditional grey/white/red combination).
Ulvang's clothing is designed to be both functional and stylish, and the brand is well-liked among outdoor enthusiasts and fashionistas alike.
Swix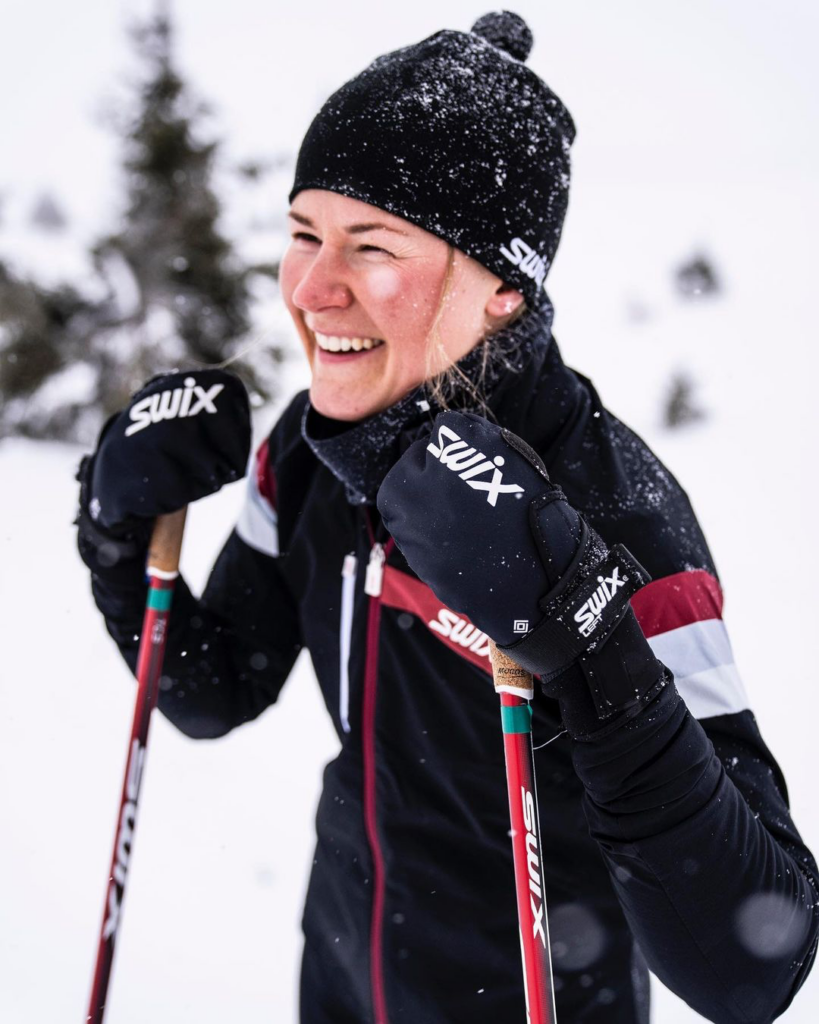 Swix offers plenty of outdoor products with a focus on skiing gear. Founded in 1942, Swix started out manufacturing their own line of ski wax in collaboration with Swedish Astra, and has been providing high-quality, functional, and stylish ski and outdoor products for over 80 years.
Whether you're looking for a warm winter coat or some new ski gloves, their gear is designed to withstand the rigors of the Scandinavian outdoors, while still looking good.
Devold
Devold was founded in 1853, and today it produces a wide range of outdoor clothing with a specific focus on its woolen garments, which are designed to keep you warm in even the coldest conditions.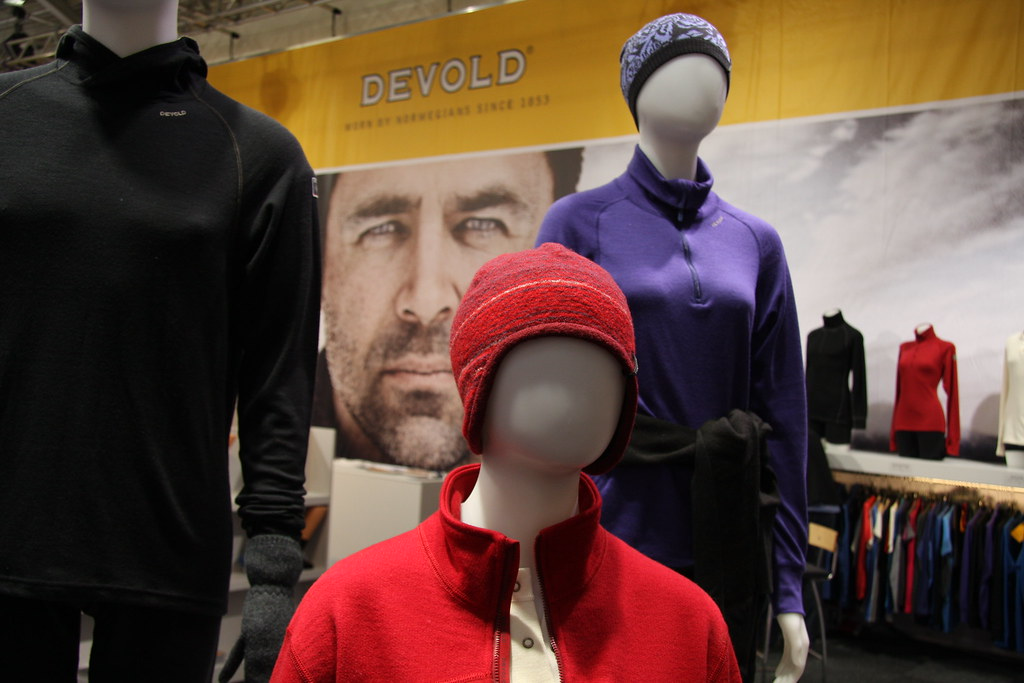 Among their products is a popular variant of the classic "islender" wool shirt, traditionally knitted with sheep wool and used by Nordic fishermen for centuries.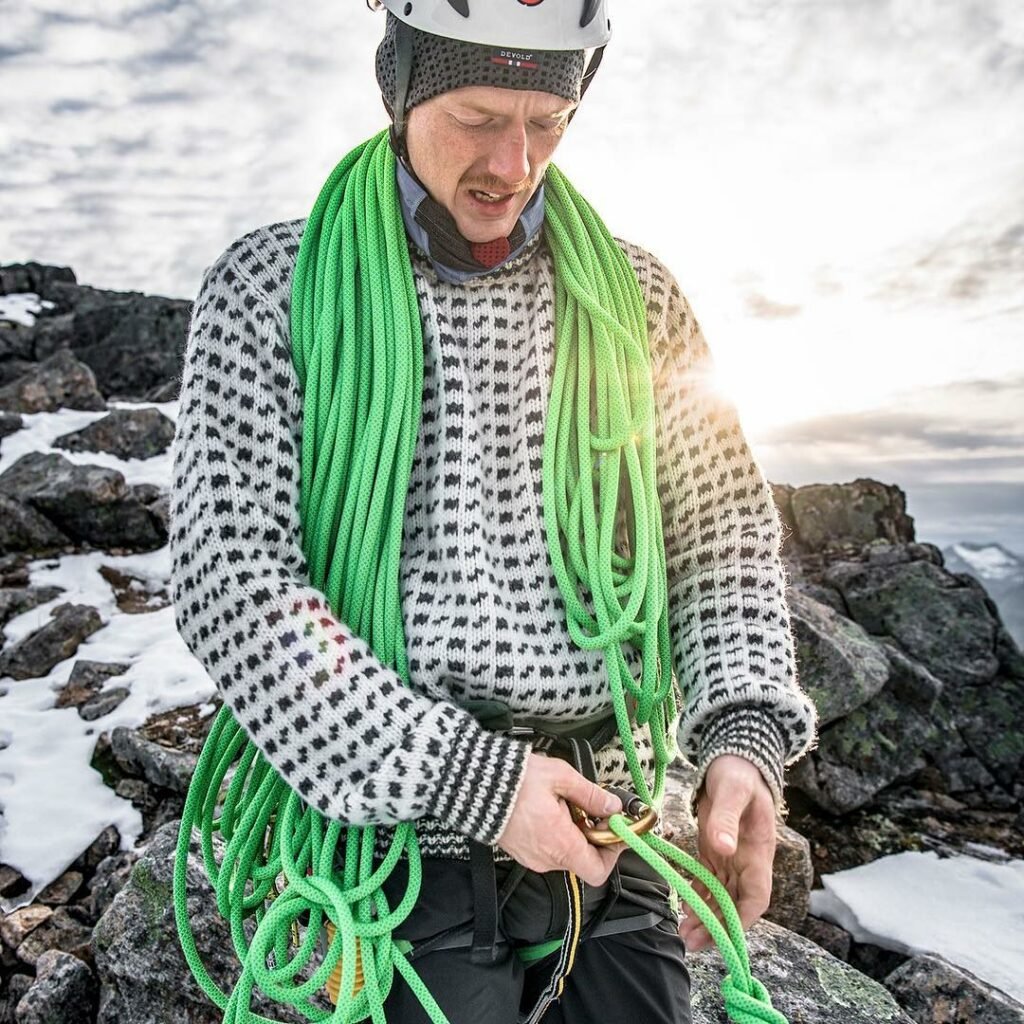 The company also produces a wide range of other outdoor clothing, including jackets, pants, and hats.
Devold's garments are durable and will keep you warm in even the coldest conditions.
Helsport
Helsport was established in 1951 and produces a wide range of gear for activities like camping, hiking, and fishing, as well as apparel for both men and women.
One of the most popular items in the Helsport line is the Helags Tent. The Helags Tent is a four-season tent that has been designed for use in extreme conditions.
It features a double-wall construction with an inner layer of waterproof fabric and an outer layer of breathable mesh. The tent also has an integrated ventilation system to prevent condensation from building up inside.
Another popular item from Helsport is the Svalbard Sleeping Bag, pictured below.
Dale of Norway
Dale of Norway has been in business since 1879, and is best known for their high quality wool sweaters produced out of their factory in the village of Dale (near Bergen).
Their traditional knitted sweaters are typically made from 100% Norwegian wool, and are designed to keep you warm in even the coldest weather conditions.
In addition to sweaters, Dale of Norway also makes a variety of other clothing items such as hats, gloves, and scarves.
If you're looking for authentic Scandinavian style wool sweaters, then Dale of Norway is definitely a brand to consider. Their pieces are classic and timeless, yet still have a modern sensibility.
And most importantly, they're built to last – so you can enjoy your Dale of Norway sweater for many years to come.
Heat Experience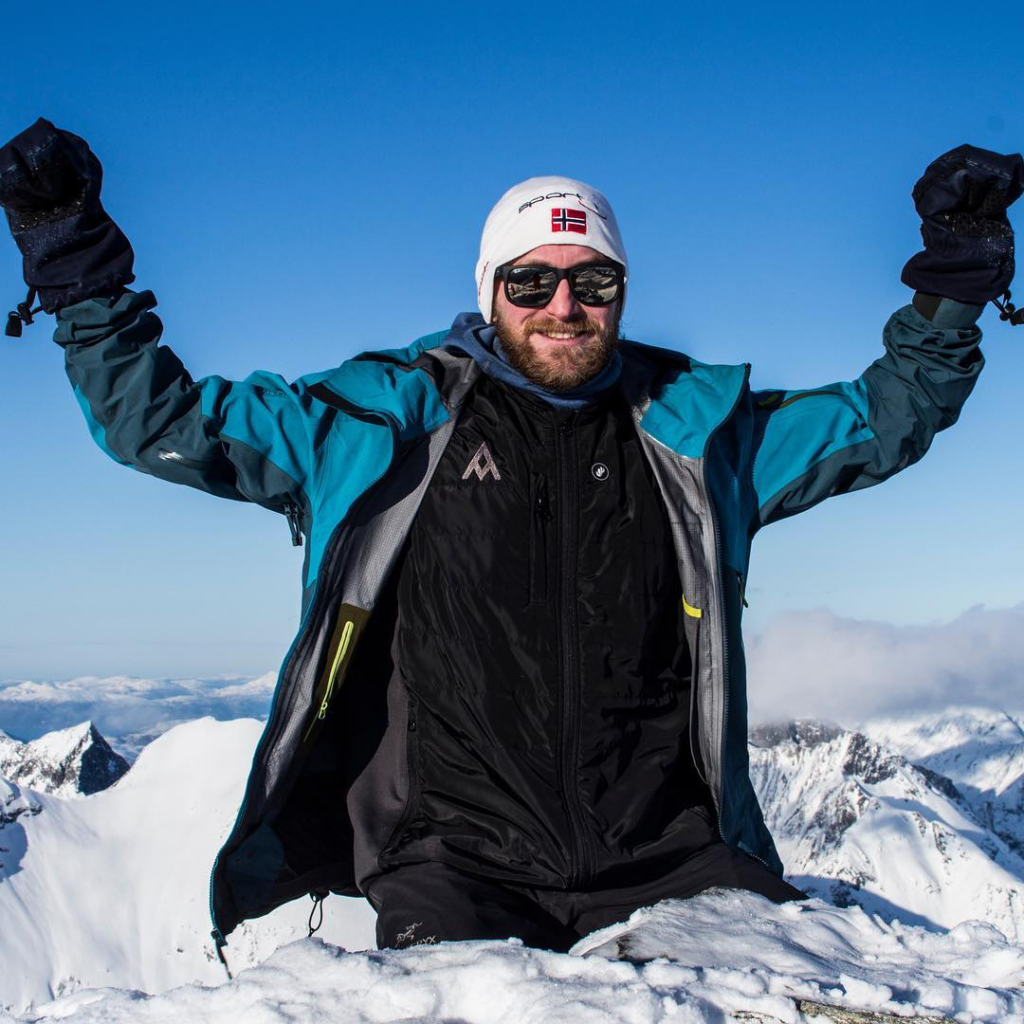 In a region where the temperature drop way below freezing, you have to innovate to keep warm.
Heat Experience has been making outdoor clothing since 2001, and their products are designed to withstand even the coldest temperatures by using rechargable batteries to heat up the inside of their jackets, vests, pants, gloves, shoe inserts, and seat pads.
The heated clothing provides active heat to the user according to the user's needs, with an easy selection of heat levels for the user.
The Best Danish Outdoor Clothing Brands
Denmark might not share the cold winters of it's northern neighbors Sweden and Norway, but the seasons do still get pretty harsh with lots of wind and rainfall (especially along the coasts).
The focus on Danish outdoor brands is therefore more on keeping the water out, which they do pretty damn wall in my opinion:
Ecco
Ecco is a Danish outdoor clothing brand that was founded in 1963, and while they produce a wide range of outdoor apparel, their specialty is without a doubt their boots.
They're designed to be both functional and stylish, and are made from durable leather that can withstand years of use – making it a popular choice among Scandinavian hikers, campers, and city slickers alike.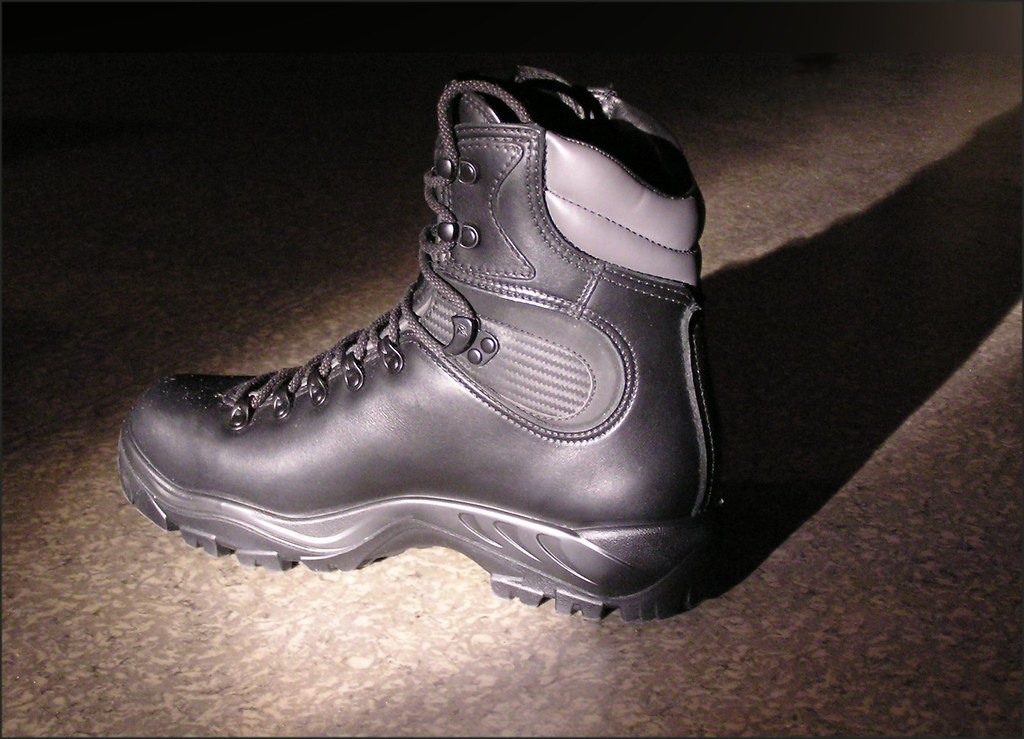 My dad swears by these shoes, and I don't think he has owned any other shoes for fall, spring, and winter as far as I remember.
He loves that they're durable (he hates buying stuff more often then every tenth year or so), and that they will absolutely not let in any water no matter the weather.
The brand's jackets and pants are also made from waterproof fabrics that will keep you dry in even the wettest conditions.
Nordisk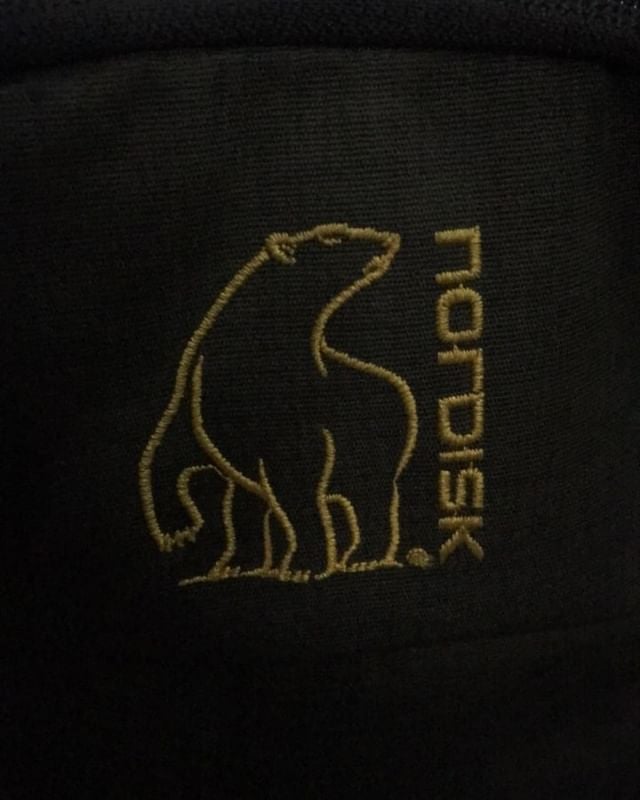 The Danish company Nordisk designs and manufactures high quality outdoor clothing and equipment, including down jackets, sleeping bags, and tents – all carefully tested in the Nordic wilderness.
Nordisk offers equipment for those who want to add a luxurious touch to their outdoor experience, making it a popular choice among glamping enthusiasts.
They generally love both their stylish jackets and spacious tents, that can come with or without stoves attached.
The Best Finnish Outdoor Clothing Brands
Ok, so Finland isn't technically part of Scandinavia, but they still share the same harsh weather conditions as Norway and Sweden, the same love for outdoor adventures, and an especially strong design culture to boot.
So I definitely want to include a few Finnish outdoor brands on this list as well:
Sasta
Sasta was founded in 1969 by Urpo Saastamoinen, who loved wandering around and hunting in the Northern Karelia forests of Finland.
Based on his own needs he started making equipment and clothing that would help him conquer the wilderness, starting with the SARKA wool outfits to keep him warm.
Today, Sasta produces a wide range of high-quality, functional, sustainable, and ethically-produced outdoor clothing for both men and women, and is committed to using only environmentally-friendly materials in their products.
They work closely with fair trade partners to ensure that their workers are treated fairly, and their products are designed to withstand the harshest conditions.
Uphillsport
Uphillsport is a newcomer on the Nordic outdoor market, but has quickly established itself as a favorite among outdoor enthusiasts with its high-quality wool clothing (specifically its merino wool socks).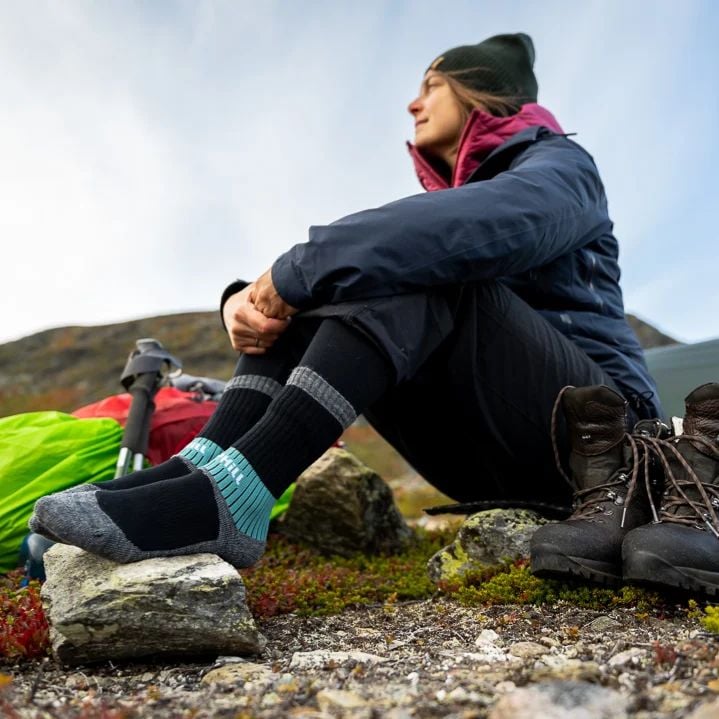 The company was founded in 2014 in Tampere, Finland, and is nowadays a member of the Scandinavian Outdoor Group (which features brands such as Peak Performance, Hestra, and Nordisk).
Reima
Although mostly known for their children's collections, Reima is still worth a solid mention on this list due to their high quality clothes aimed specifically at enabling active outdoor play during the colder months of the year.
Since it was founded in 1944, it has become one of the most popular Scandinavian outdoor clothing brands worldwide. Today, it's a leading provider of high-quality kids' activewear, with products designed to withstand the harsh conditions of the Finnish winter.
The company champions an active childhood no matter the weather, which is a very Nordic philosophy through and through.
In recent years, Reima has expanded its product line to include a range of summer sports kids apparel, as well as a line of casual wear. Regardless of the season, Reima products are known for their durability, comfort, and stylish design.
Halti
Halti is a Finnish outdoor clothing brand that was founded in 1976 with one mission: bringing people closer to nature.
The company started producing camping, hiking, and hunting gear, but today produces a wide range of outdoor apparel and equipment for both adults and children.
All their products have one thing in common: they are designed for serious enthusiasts and to withstand the harshest conditions.
Halti's product lineup includes everything from base layers and outerwear to sleeping bags and tents. In recent years, the company has even expanded its offering to include a line of urban lifestyle clothing.
Kuoma
Founded in 1928, Kuoma is a heritage outdoor footwear brand from Jyväskylä, Finland. The company has been passed down through four generations of the same family, and today, they continue to make high-quality boots and shoes for everyday use as well as for more extreme conditions.
Kuoma's philosophy is that everyone should be able to enjoy the outdoors, regardless of the weather. To that end, they make products that are both stylish and functional, using only the best materials available.
Like many other Nordic outdoor brands on this list, their boots and shoes are made to last, withstanding even the harshest of winters.
What Outdoor Clothing Brands Are Most Popular in Scandinavia?
The Most In-Demand Swedish Outdoor Clothing Brands in Second-hand Online Shopping
I analyzed the most popular auctions on Tradera (Swedish second-hand online market owned by Ebay), and compiled a list of the most bid-on outdoor clothing brands (sorted by number of total bids), to give you a sense of the most popular brands that Scandinavians actually wear:
Fjällräven
Haglöfs
Peak Performance
Didriksons
Stormberg
Bergans of Norway
Norrøna
Helly Hansen
Lundhags
Klättermusen
Craft
Revolution Race
Everest
Beyond Nordic
Source: Tradera August 2022
---
Sources: