As the winters up here in Sweden, Norway, and Denmark can get extremely cold, wet, and generally challenging for people who like dry and warm feet, we put a lot of value on a good pair of winter boots that we can wear daily during the winter months. Choose the wrong pair, and your day will turn bad real quick as you'll step into the first pile of slushy snow, or slip on a patch of ice on your way to work.
Between me, my family, and my friends, we've tried most of the boots recommended below (and even more that I will not recommend). I've also included some models that have scored very high in independent winter boot tests, to provide enough options for every type of preference.
So if you're looking for a pair of tried-and-true winter boots that will keep you warm and dry in harsh winter conditions, here are the most popular and best-performing Scandinavian winter boots (for both men and women) that also look great and last for a long time:
This post may contain affiliate links, which means I may receive a commission, at no extra cost to you, if you make a purchase through a link. As an Amazon Associate, I earn from qualifying purchases.
The Best Scandinavian Everyday Winter Boots for Men in 2023
Lundhags Park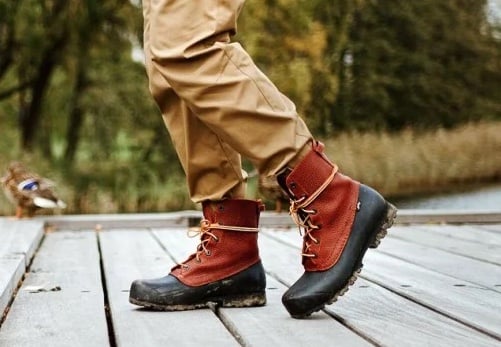 The Park boot is a Swedish classic that is renowned for its extremely high durability and functionality. It's a lightweight shell boot that works equally well in the mountains as the city; perfect for those looking for a versatile and durable boot with an urban design.
The boot is made of full-grain leather, with a lightweight and flexible cellular rubber base that is waterproof and insulates well.
Like most of Lundhags' boots, this model will last for a lifetime if cared for properly. To illustrate just how long they can last, I know people who currently wear 50-year-old Lundhags boots on long hikes as well as in city life. These particular boots have been passed down from their parents, and will likely be passed down to their kids as well (as long as they're cared for properly).
Icebug Adak ReWool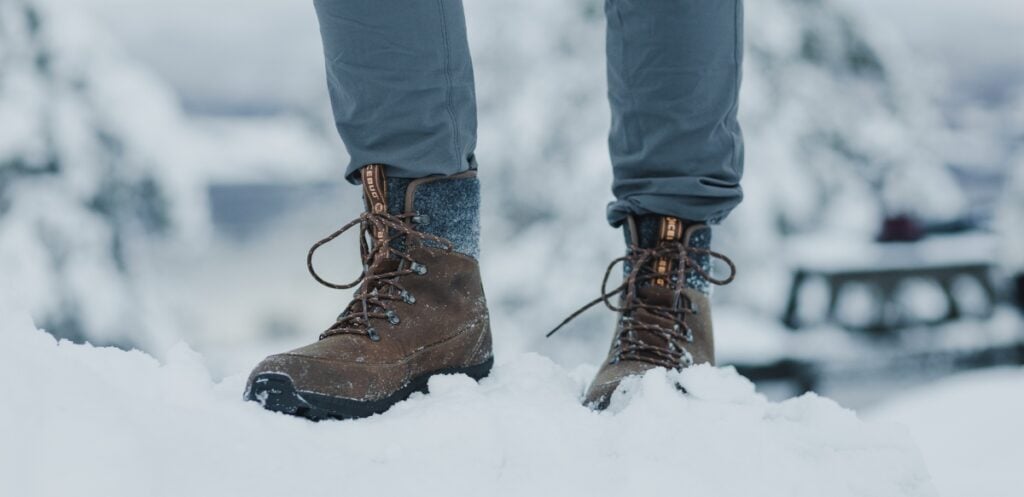 This is a stylish and sporty boot for those who have high demands on the choice of materials for your shoes, but at the same time want something a little more dressed up than a rugged hiking boot.
The boot is black with a white sole and has a very soft inner lining that keeps your feet warm. It works just as well for a day out on the town as it does during other moderately snowy winter activities — though I would not wear these in the forest or on similarly outdoorsy activities. The outer material and the laces are both made of leather, so they won't wear out when soaked.
Kavat Nyhammar EP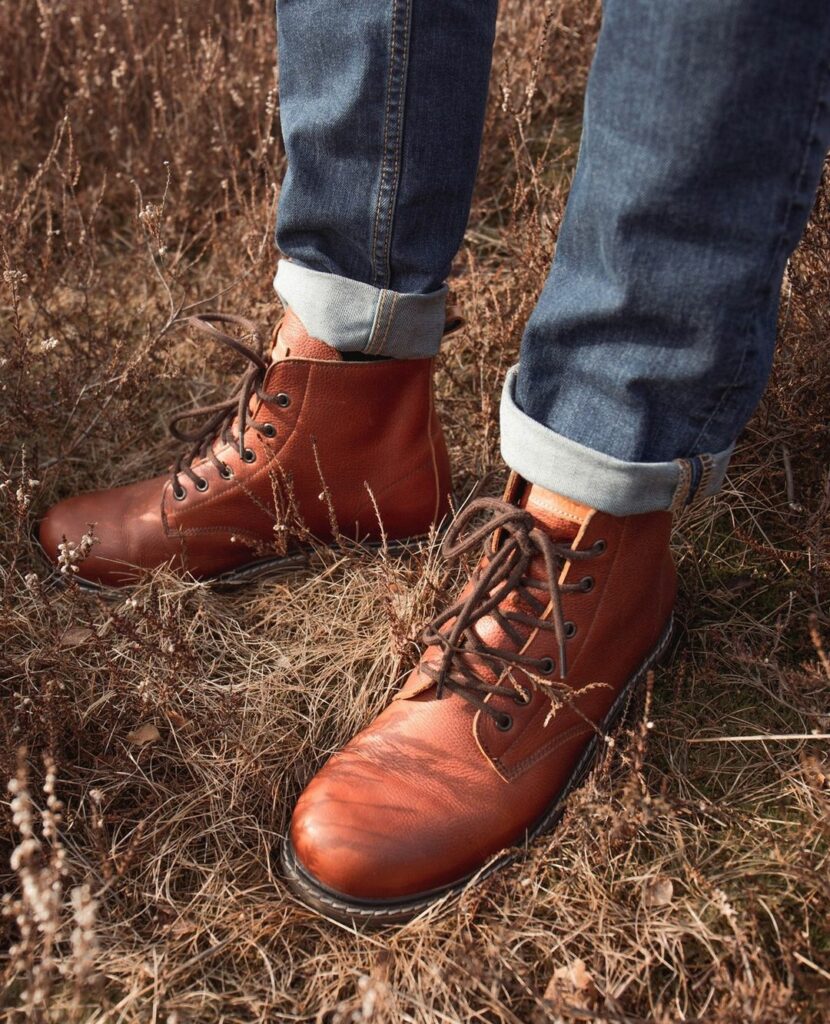 This is rugged leather boot that will keep out both the water and cold temperatures, with a water-proof leather on the outside and a soft leather lining on the inside.
Works well in the outdoors on long hikes, but are also very comfortable city shoes when the weather is murky and cold.
ALFA Talus Perform GTX M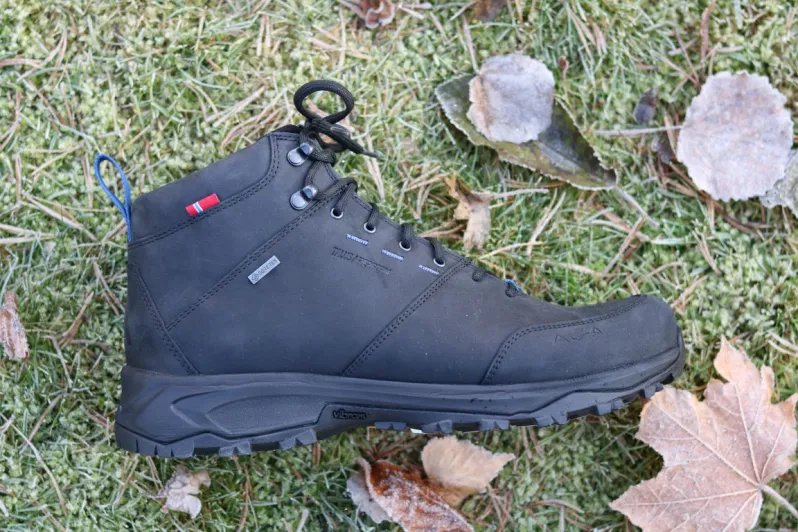 The Talus is a comfortable, warm, and very sturdy winter boot, designed for an active winter lifestyle with both everyday and outdoor activities in harsh winter conditions.
The versatile boots are made of nubuck leather, and are winter-insulated with Gore-Tex (making them waterproof and breathable while protecting against cold temperatures). The boot is easy to put on, and is roomy enough for a pair of thick socks without feeling too tight.
The Best Scandinavian Everyday Winter Boots for Women in 2023
Icebug Metro2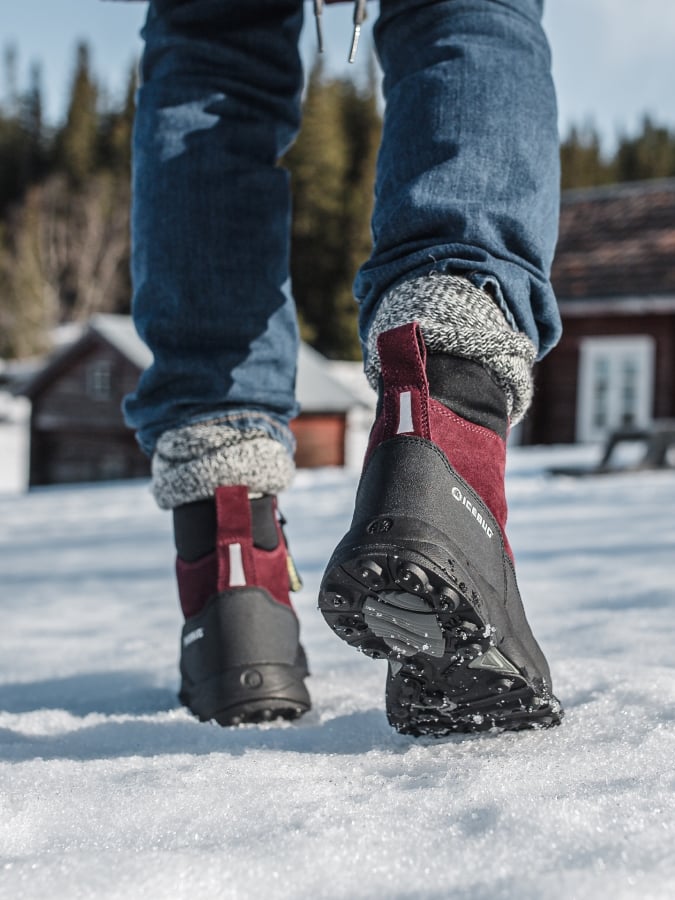 This is a great pick for those who are looking for a shoe that can stand up to the classic winter road conditions, but at the same time don't want to go all out for an advanced winter hiking boot.
In other words, the Metro2 offers a nice balance between trend and function.
Icebug are experts at making shoes with a good grip on winter surfaces, and even claim to have the "world's best grip" in their shoes (which my better half certainly can attest to!).
The Metro2 is Icebug's best-selling shoe for women, which comes down to its comfortable fit, unique design, and of course great grip, with a course sole that works really well on both slushy and icy streets.
Helly Hansen Seraphina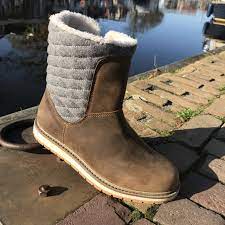 Suitable for those who love the look of UGGs, but are looking for more function and sturdiness on top of just style. This shoe has a slim fit and definitely does not feel or look bulky.
The leather on the top of the shoe is completely waterproof and is tall enough to be able to pulse through the snow or slush without getting your feet or pants wet.
The cozy fleece inside is both stylish and warm.
Kari Traa Vandre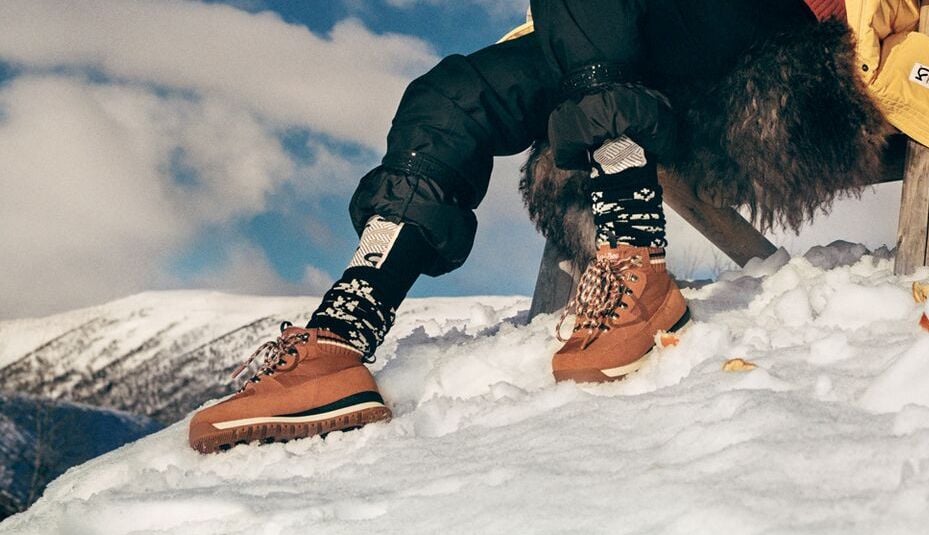 Kari Traa makes trendy and functional activewear and boots for women, and definitely stands out with their modern and classy designs. The Vandre boot is a medium cut boot that might not be able to withstand the toughest of winter conditions, but it does combine a trendy sneaker design with functionality and comfort.
The breathable upper part of the shoe is made of waterproof leather, and the shoe has a ribbed collar and fleece lining to keep you warm.
NOTE: These shoes run small, so make sure to try a size or two up.
Helly Hansen Women's Garibaldi VL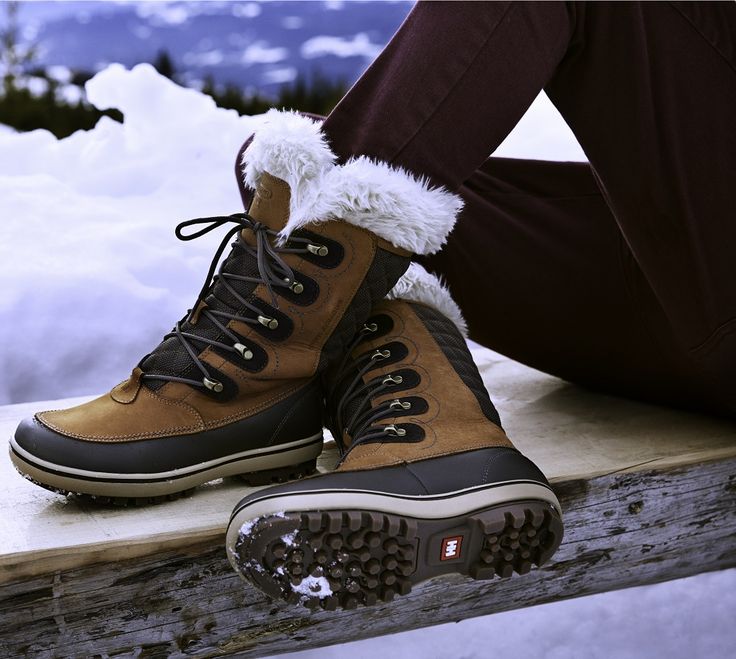 The Garibaldi snow boot from Helly Hansen is a bit sturdier and rugged than the Seraphina already mentioned a bit further up, although still pretty lightweight all things considered.
This boot is in a similar style to many of the Sorbel women's boots you might have seen, and is a great combination of style and function.
They are reported as very comfortable by my test subjects, with insulation that keeps feet warm even in the coldest temperatures. The lacing system is easy to use and the grip on the sole is great for icy conditions.
It's made out of waterproof nubuck leather, comes in plenty of different color combinations, and has a nice-looking warm faux fur lining on the top of the boot.
This is ultimately a stylish and very warm winter boot fit for the coldest of winters.
The Best Scandinavian Everyday Winter Boots For Both Men & Women (Unisex Models)
As the primary focus for a good winter boot is usually of a practical nature (i.e. keep you warm and dry, good grip, etc.), many boots work just as well for both men and women, and this is especially true for Scandinavian shoe makers.
Here are the most popular and best-performing Scandinavian winter boots I've come across over the years that work just as well for men and women:
Kavat Bodås EP Unisex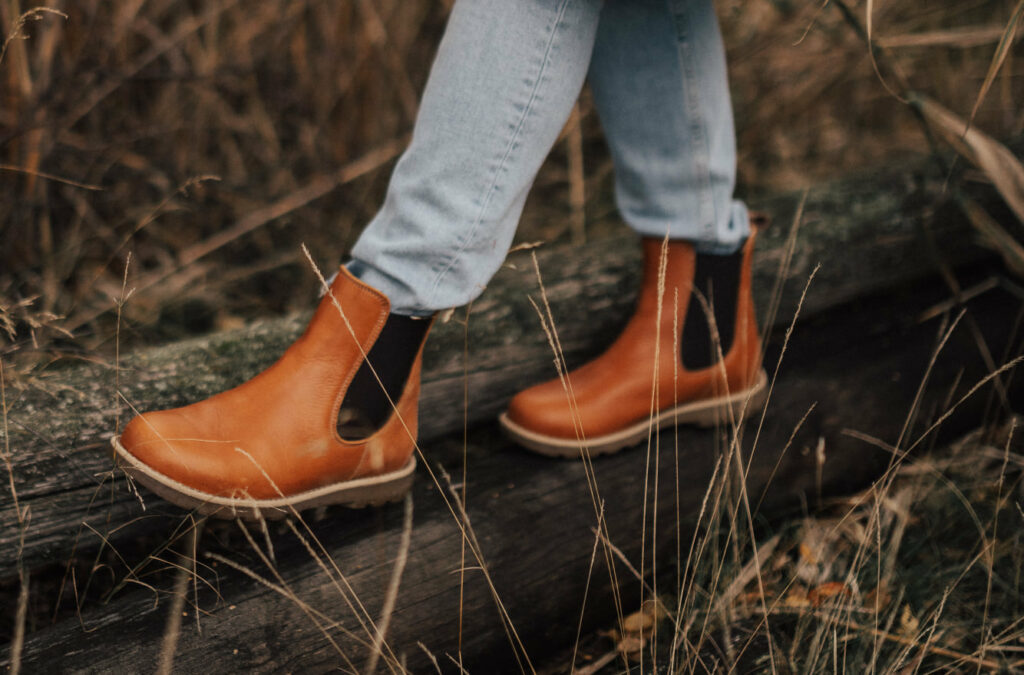 The Bodås is a solid, good-looking, and well-made Chelsea boot, with a design that stays relevant season after season and is extremely practical in my experience. It's so easy to get in and out of the boot, and let me tell you; tying a winter boot can take some time if you want to do it properly.
Although it's sturdy enough for a minor hike, it's likely more suited for the city than the great outdoors. Still, a good allround boot that is not to clunky and that goes great with dress pants, chinos, and jeans.
On top if it all this boot is also eco-friendly, making it a safe and sustainable choice in terms of both design and the environment (which is always a plus, although perhaps not a must for everyone).
Kero Snötassen Unisex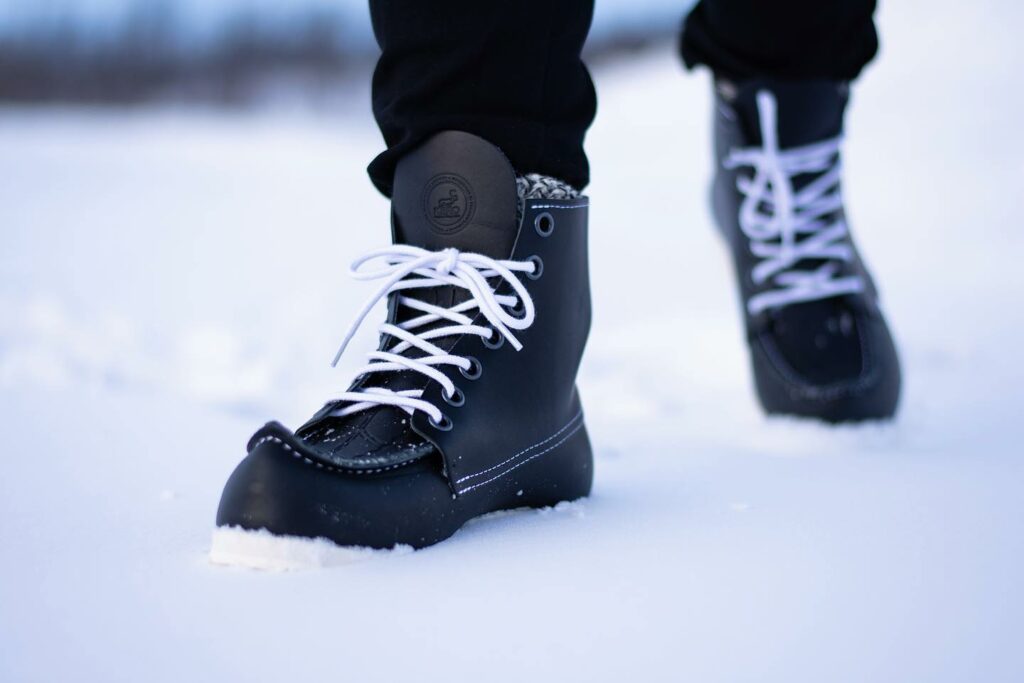 Snötassen is one of the more uniquely Scandinavian shoes on this list, as it's a so-called "näbbsko" ("beak boot") which is inspired by the Sami culture of Lappland, and made out of reindeer leather.
The boot is made in Kero's factory in Sattajärvi, and the reindeer leather is tanned using plant-based substances according to a very old technique that has been used in Northern Sweden since at least the 1500s but likely much longer than that.
Fun fact about "beak boots": the little "beak" in the front of the shoe is there to keep wooden skis on, so it's not just for the good looks!
The Swedish national skiing team used these types of shoes in the Olympic Games of 1924, but despite their unique design they were soon replaced by more modern shoes better suited for the purpose.
Kavat TÖRE 2.0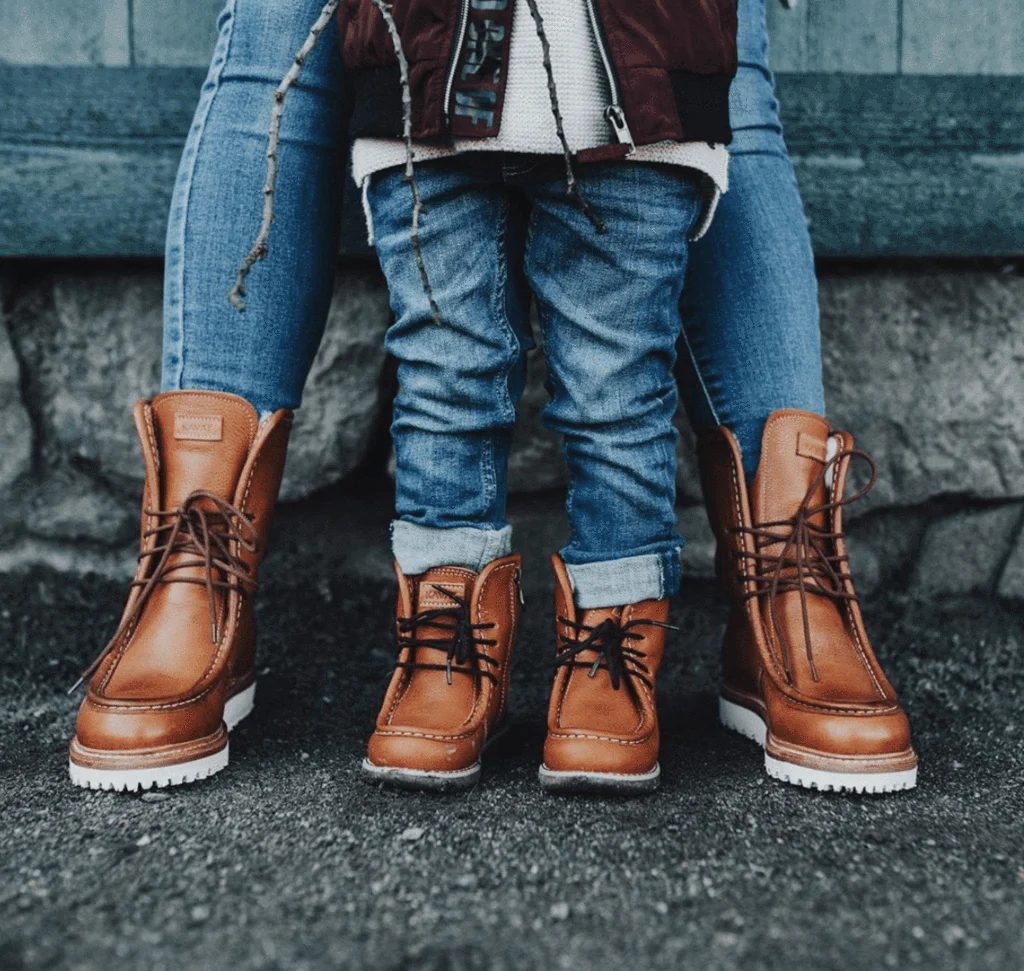 A stylish winter boot that works well in both the city and the forest. Kavat shoes are famous for their good quality leather, and this one has especially strong water-repellent properties on top of a unique and in my opinion great look.
The fit is snug and the warm wool interior provides additional comfort and nice insulation against the cold, which makes the Töre a boot that truly delivers on all fronts.
Tretorn Chelsea Classic Winter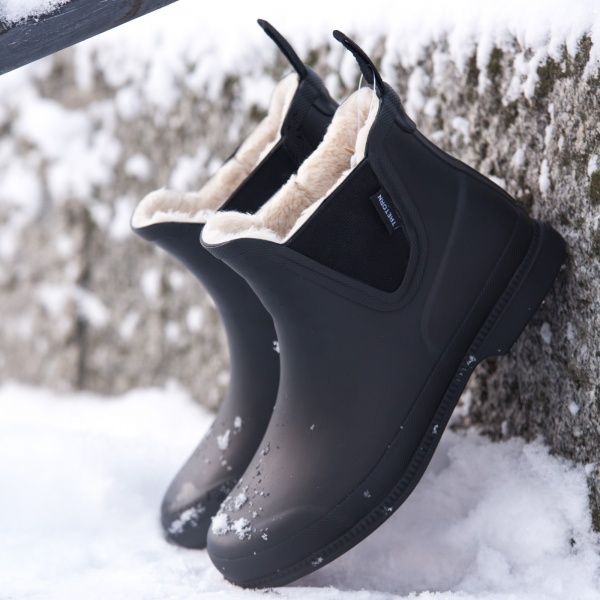 This is a very popular boot here in Scandinavia, especially in the rainy south where I'm from (the Tretorn factory is an hour away from where I live). The Chelsea Classic is hugely practical and has an attractive minimal design, which — if you weren't already aware — is a very popular combo for us Scandis.
It is essentially a stylish and warm rain boot in a "Chelsea" style, which covers the ankles while avoiding being too clunky (as regular rain boots tend to be).
The simple design works just as well in the office as it does out in the slush, but I would not use these for winter hikes or similar activities as I'd prefer taller boots for these, and the sole is more suited for city than country life.
Kavat Forsbacka EP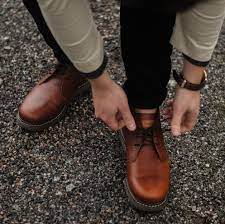 Stylish laced-up boot made of environmentally friendly leather and formal enough to wear with a suit. The boot is lined with leather on the inside, and reinforced both at the front of the toe and at the back of the heel.
It also has a removable leather insole and shock-absorbing midsole, so you can walk around comfortably in the city or out in nature for hours upon hours.
It is a slightly below ankle-cut booth, so on top of being a bit too fancy-looking anyway, they are likely not advisable to wear on a wet hike due to the risk of wet socks from splashes.
Tretorn Arch Hybrid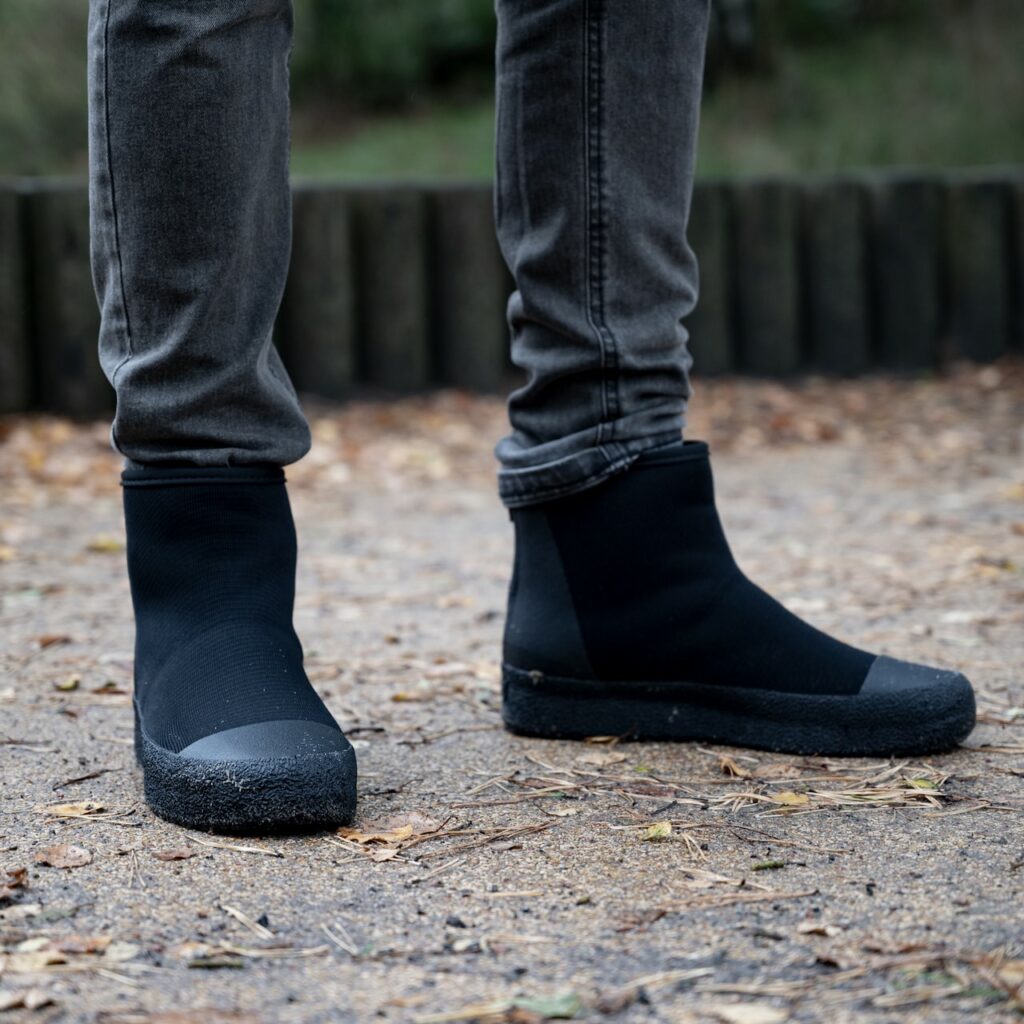 Here is a hybrid shoe (i.e. a mix between rain boot and regular boot) from Tretorn that's made for wet days in the city; it's warmly lined and 100% waterproof, and designed for women and men alike.
It features Tretorn's classic Scandinavian stripped-down design, and keeps you warm without compromising on either style or function.
The Most Popular Scandinavian Winter Boots
To get a sense of what the most popular and in-demand Scandinavian winter boots are, I've compiled a list of the most bid-on Scandinavian winter boot brands for both men and women on Swedish second-hand marketplace Tradera.com (as of November 2022):
Most Popular Scandinavian Women's Winter Boots
Tretorn
Helly Hansen
Kavat
Polyver
Viking
Haglöfs
Ecco
Icebug
Vagabond
Most Popular Scandinavian Men's Winter Boots
Tretorn
Kavat
Viking
Helly Hansen
Vagabond
Alfa
Björn Borg
Polyver
Icebug
Source: Tradera (November 2022)
Similar Posts: