There has been a significant boom within the Swedish fashion industry since the turn of the millennia, with multiple clothing designers seeing success both at home and abroad with their own takes on the classic Swedish design school.
I've spent a lifetime buying, using, and abusing Swedish clothes, and have on top of that scoured through every single data source and resource out there to give you this ultimate guide to the best and most popular Swedish clothing brands, split up in outdoor clothing, everyday fashion, and high-end fashion.
I've also answered some interesting questions regarding Swedes clothing habits; which brands are most in-demand and which brands we actually end up wearing — if you're interested in digging a little deeper into Swedish fashion.
This post may contain affiliate links, which means I may receive a commission, at no extra cost to you, if you make a purchase through a link. As an Amazon Associate, I earn from qualifying purchases.
The Best Swedish Clothing Brands: Outdoor Clothes
We have a classic saying here in Sweden that sums up our relationship with outdoor clothing: "there is no such thing as bad weather, only bad clothes".
So it seems fitting to start with outdoor clothing, as this is an area where Swedish clothing brands tend to especially stand out and deliver an especially high level of durability, looks, and functionality all at once.
Here are the top Swedish outdoor clothing brands based on my own experience and past winners of the Scandinavian Outdoor Awards:
---
The Best Swedish Clothing Brands: Everyday Fashion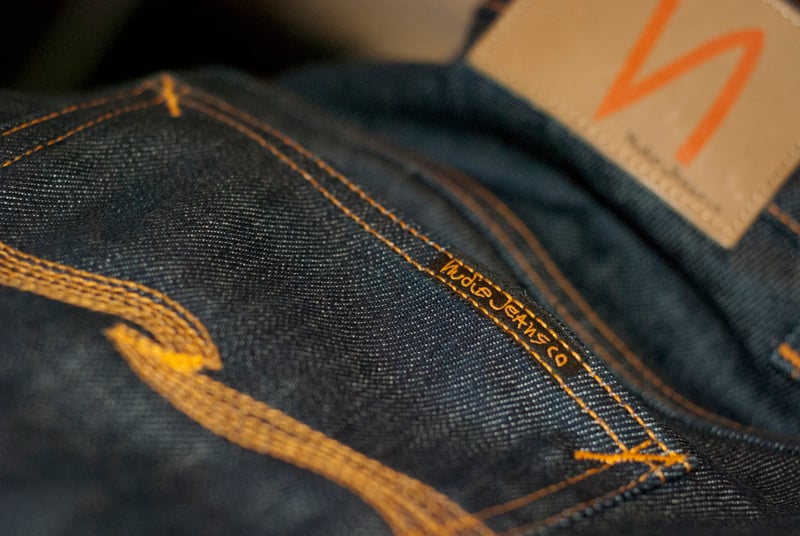 Nudie Jeans
Nudie Jeans Co was founded in Gothenburg back in 2000, and the iconic backpocket swirl can be seen all over Sweden and the rest of the world at this point.
Nudie has been my own preferred denim brand pretty much since they launched, because of their fits and denim colors, but also because it feels good supporting local businesses!
With male and female jeans models ranging from slim fit to looser fit, Nudie offers plenty of denim options for everyone.
Photo: Chippycheeky on flickr
---
Cheap Monday
During the early 2000s denim in Sweden went through an extremely popular period, but not many of them were actually affordable.
That's where Örjan Andersson and Cheap Monday came into the picture, as Örjan launched a line of high-quality jeans that were also affordable.
They are perhaps best known for having created the tightest jean model ever in 2004, which they fittingly called 'TIGHT'.
Cheap Monday has a strong focus on modern styles and in shaping popular culture, which shines through their entire brand, not the least with iconic their skeleton skull logo.
Photo: Lions! Tigers! Bears! on flicker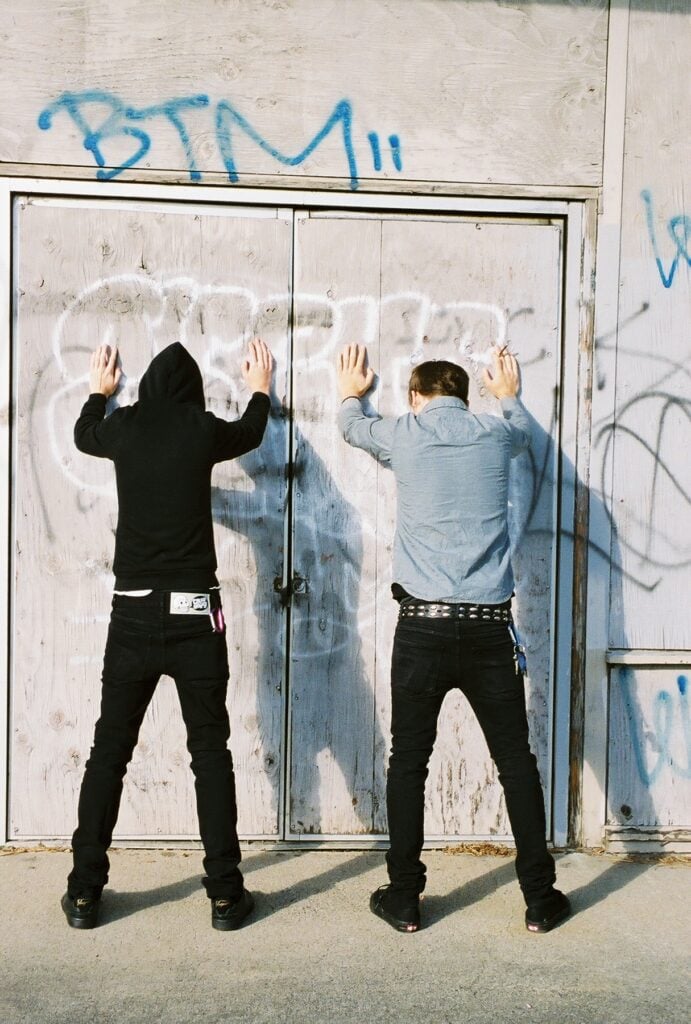 ---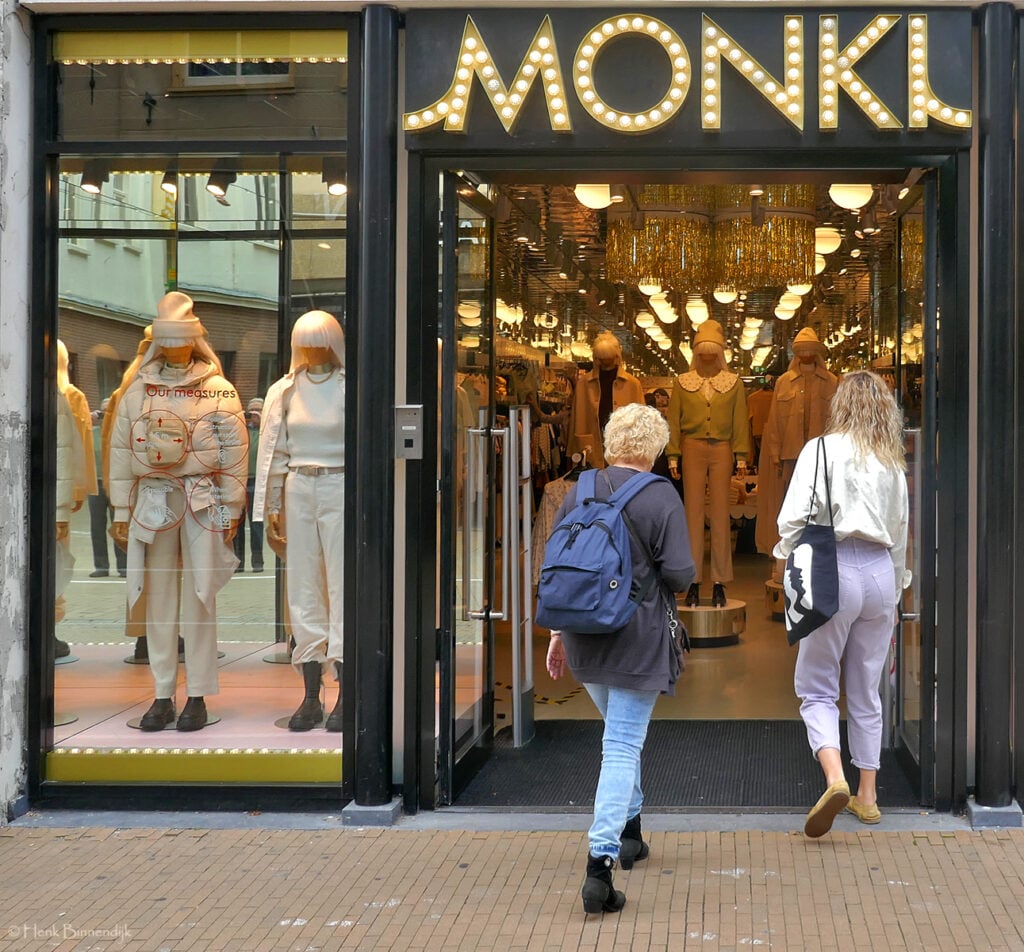 Monki
Monki is known for their sparkling collections and modern Nordic style, and is surprisingly affordable for the level of fashion and quality.
This is no doubt partly due to being a part of the H&M family, which enables lower production costs and considerable resources.
Monki clothes are inspired by music, illustrations, and lifestyle, which makes for both modern and interesting designs.
As far away from boring as you can come, basically!
Photo: Henk Binnendijk on flickr
---
WeSC
WeSC stands for We Are the Superlative Conspiracy, and was started by 5 Stockholm-based skate- and snowboarders in 2000.
They make urban clothes inspired by the worlds of street art, sports, Hawaii shirts, and biker gangs. In other words, modern clothes for the modern streets.
Photo: Stefan Leijon on flicker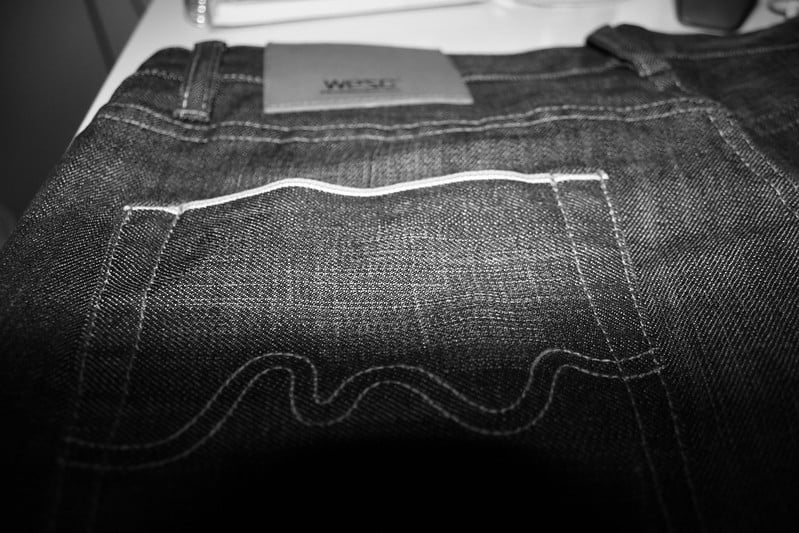 ---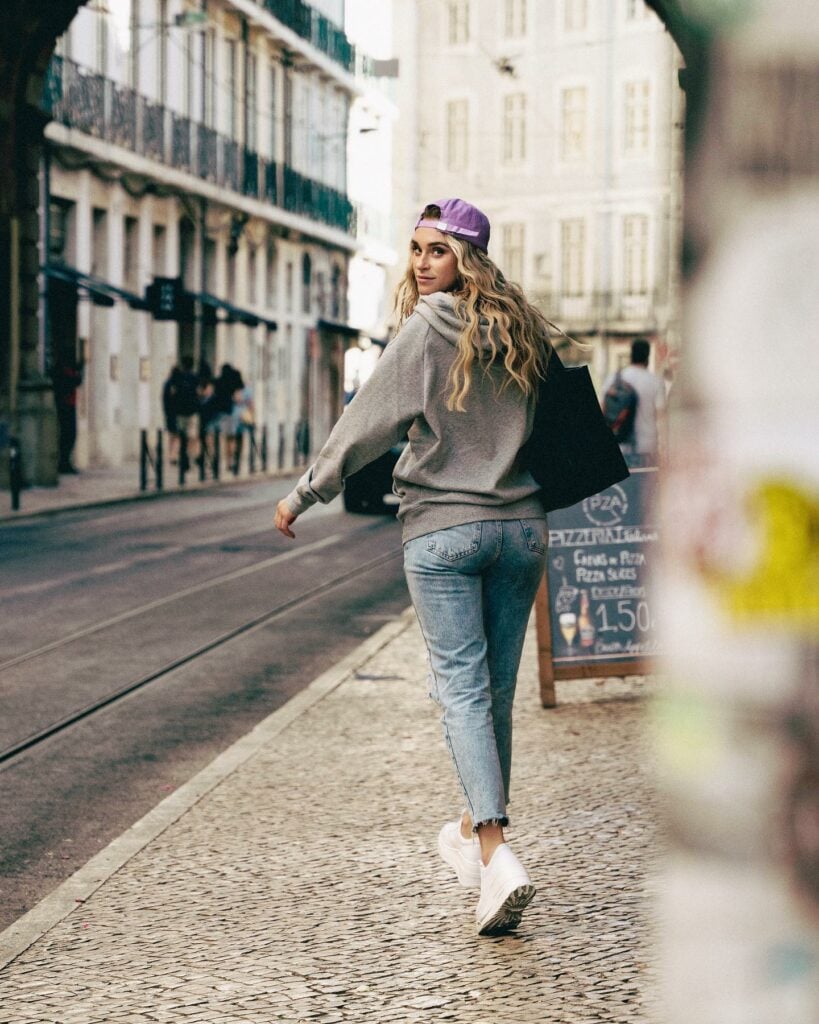 Frank Dandy
Frank Dandy blew up on the Swedish underwear scene in the early 2000s, and became immensely popular with their bold branding and high boxer cuts
Today they offer a variety of clothes including sweaters, shorts, and socks.
Still, it's the undies they are known for, and it's the undies that are at the core of their business.
The style can best be described as colorful avant grade.
Photo: @frankdandy on Instagram
---
H&M
No list of Swedish clothing brands would be complete without the by far largest of them; Hennes & Mauritz, a.k.a. H&M.
As an early adapter of the fast fashion trend, H&M offers extremely affordable clothes in classic Scandinavian design. However, the quality on the lower-priced brands is often questionable, so I'd recommend going for H&M's more high-end and fashionable brands such as Weekday, COS, Monki, & Other Stories, Arket, and Afound.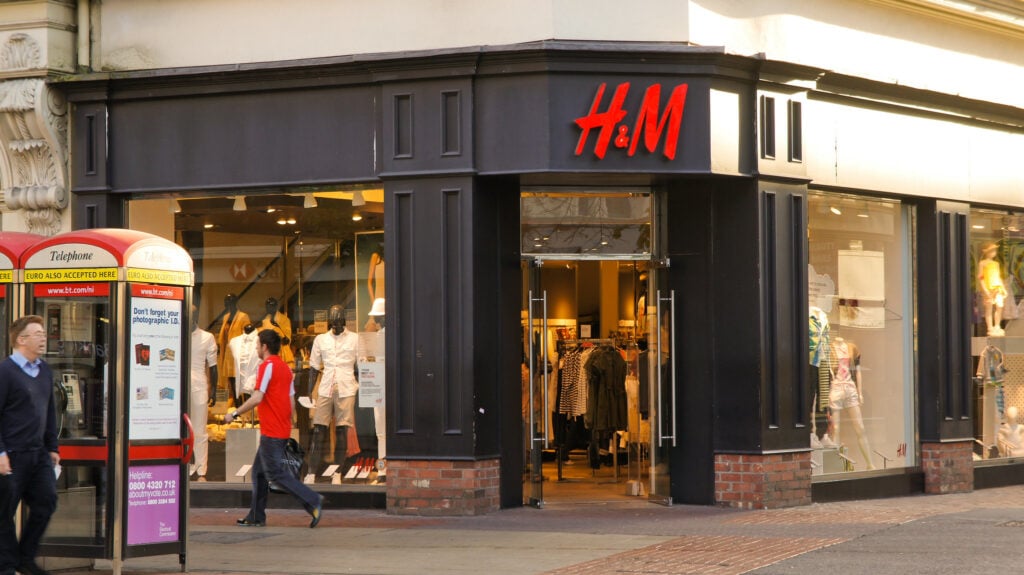 ---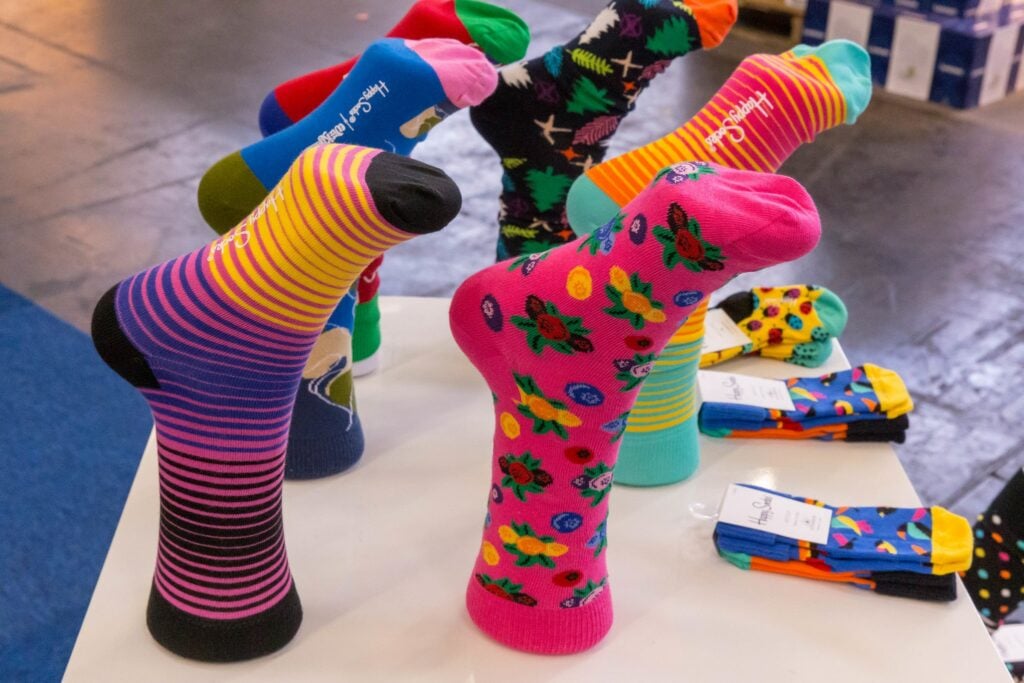 Happy Socks
With colorful and fun socks in countless varieties, Happy Socks took Sweden by storm in 2008.
In short, Happy Socks enables you to express yourself with your choice of socks, with a huge selection of socks in every color and pattern you can think of.
I personally think the quality could be a tiny bit better, as they often tear a bit faster than I'd like. But they sure are expressive!
---
Boomerang
Boomerang was founded in Stockholm in the 70s and has since made colorful and natural clothes for all members of the family.
They aim to create "timeless clothes for multiple generations", and in my experience they actually deliver on this for the most part, while still staying within a reasonable price range.
Photo: @boomerang1976 on Instagram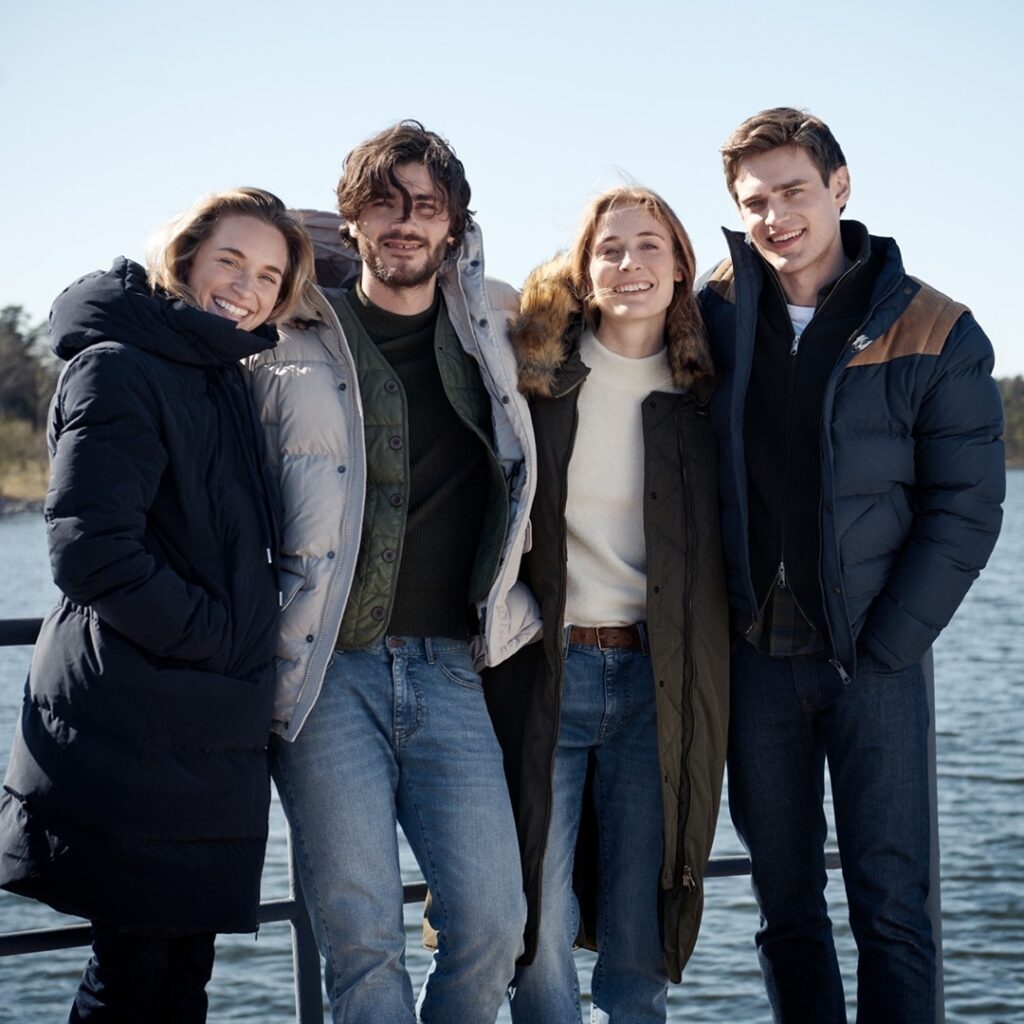 ---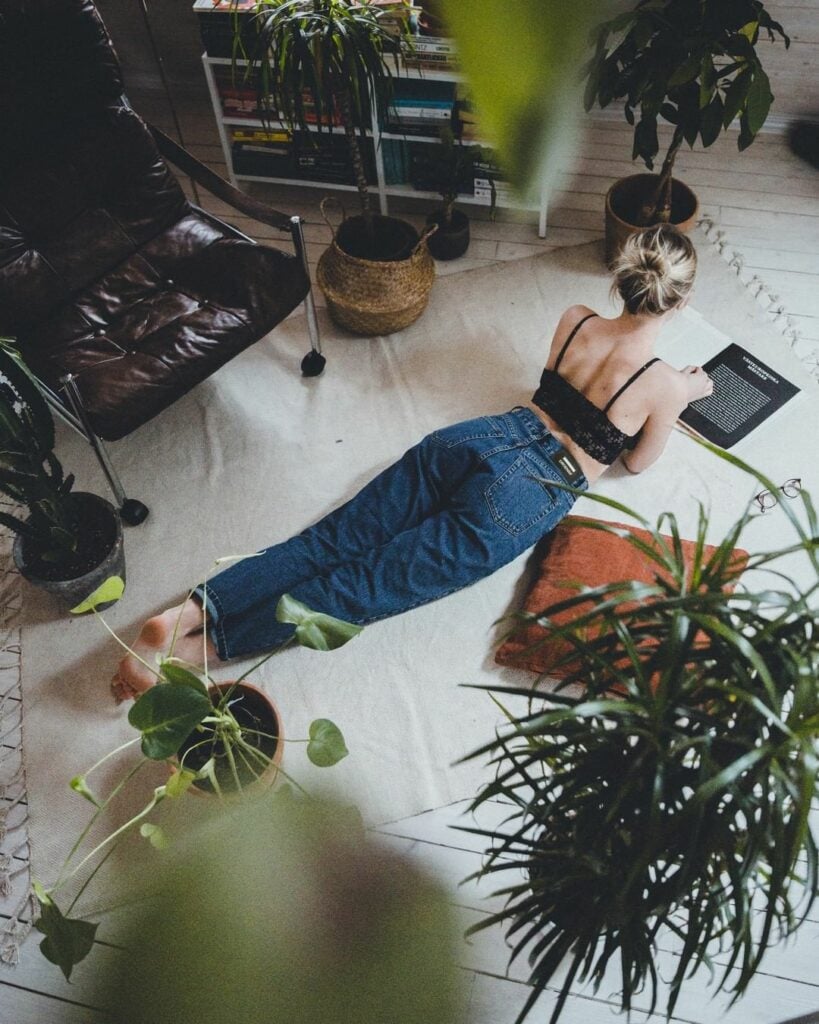 Dr. Denim
Family-owned since 2004, Dr. Denim is the joint effort by brothers Alexander and Johannes, who have both inherited their dads obsession with making denim (he was a denim maker as well).
They want to be the global antidote against half-baked denim, and are for sure pushing some boundaries with regards to quality and design.
On top of jeans, they also make shirts, pants, shorts, jackets, hats, and various other accessories.
Photo: @drdenim on Instagram
---
DRKN
DRKN is a Stockholm-based streetwear brand founded in 2015, positioning themselves as being on a mission to promote digital culture through clothes and fashion.
Their clothes are inspired by and created for gamers, coders, electronic musicians, digital artists, and geeky fashion-minded people in general, and range from cringy esports brand bonanzas to really interesting designs.
Photo: @drkn_official on Instagram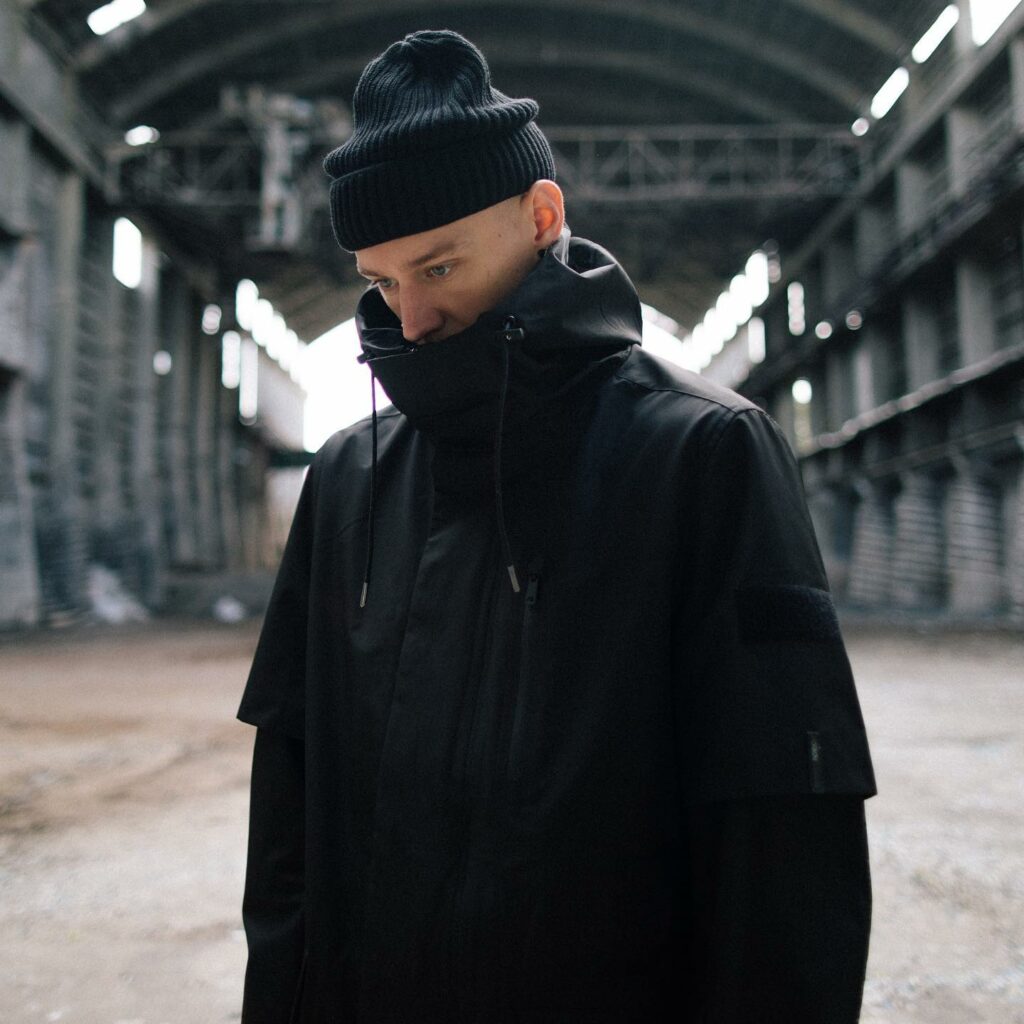 ---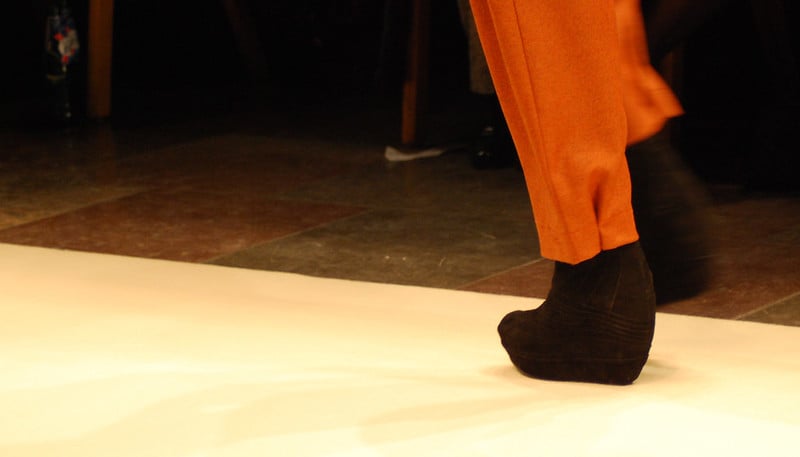 Minimarket
Started as a pure clothing brand, but branched out into shoemaking recently as well.
Founded by three sisters from Stockholm who want to create "captivating design by adding identity to fashion and interior".
Photo: Anouk Swart on flicker
---
Björn Borg
Björn Borg is a sports fashion brand with roots in underwear but expansions into most types of clothing, including shoes, glasses, and home decor.
I can personally recommend their men's boxers in terms of durability, design and comfort, and has been my go-to brand for most of my life.
Photo: One Trick Pony on flicker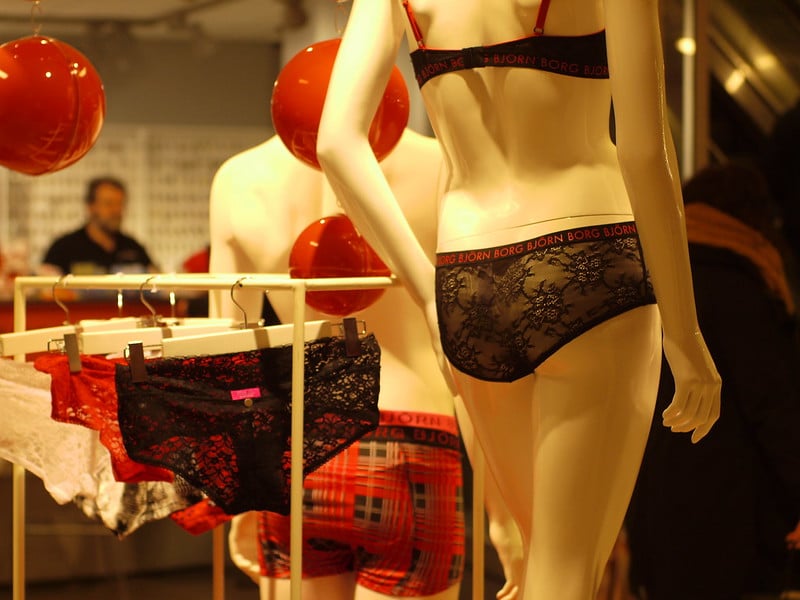 ---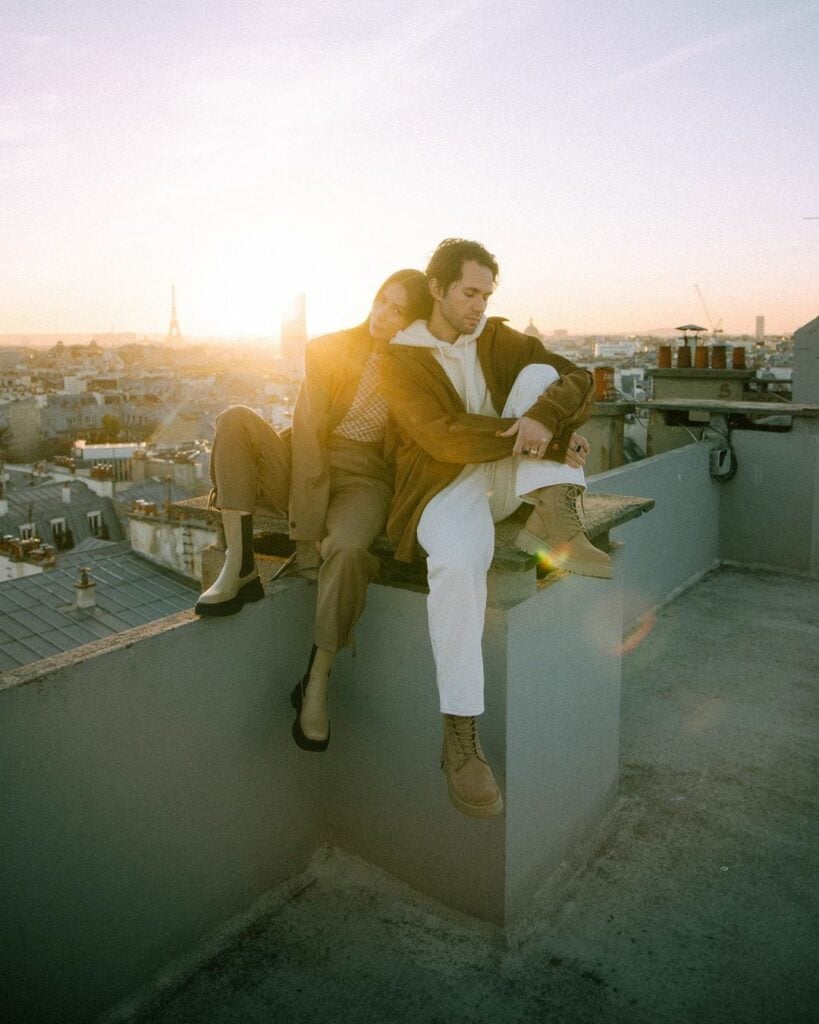 Vagabond
Vagabond makes shoes known for their distinct character and style.
They produce the shoes in a sustainable way with minimal impact on the environment, while upholding a high level of comfort and style.
I've owned several pairs of Vagabond's and they are certainly comfortable and I've liked plenty of models (though they are quite varied!).
Photo: @vagabondshoemakers on Instagram
---
Lindex
Lindex was founded in 1954 and make comfortable and stylish clothes for women in all ages.
They also work with women's rights and environmentalism in general, and offer affordable and durable clothes that still look good.
My better half likes to shop here, and especially the kid stuff is very durable for the price.
Photo: Barbro Andersen on flickr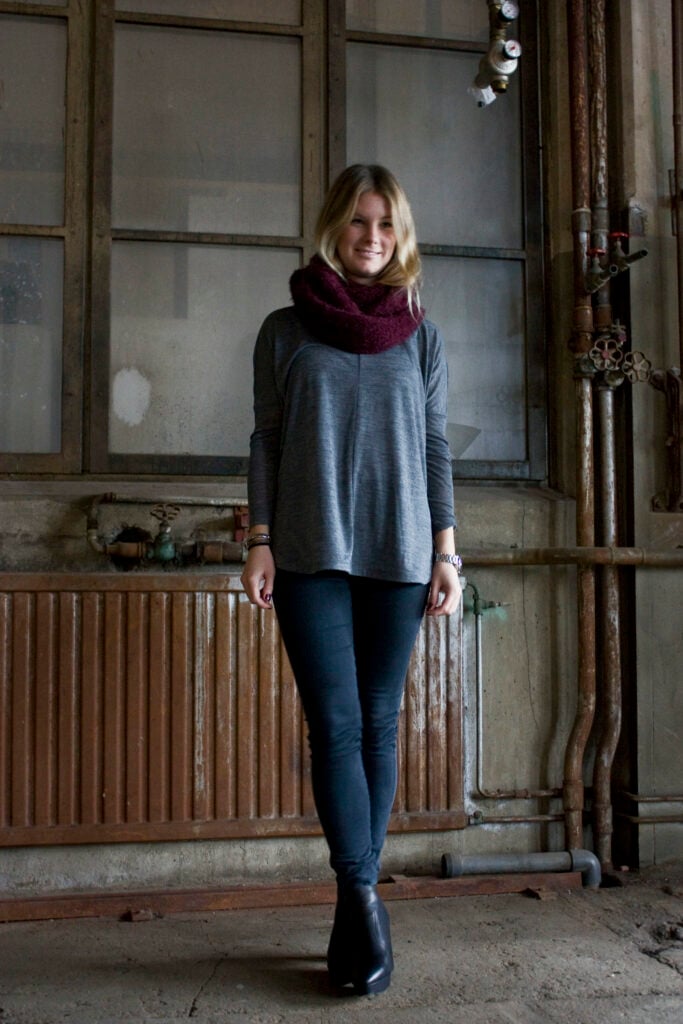 ---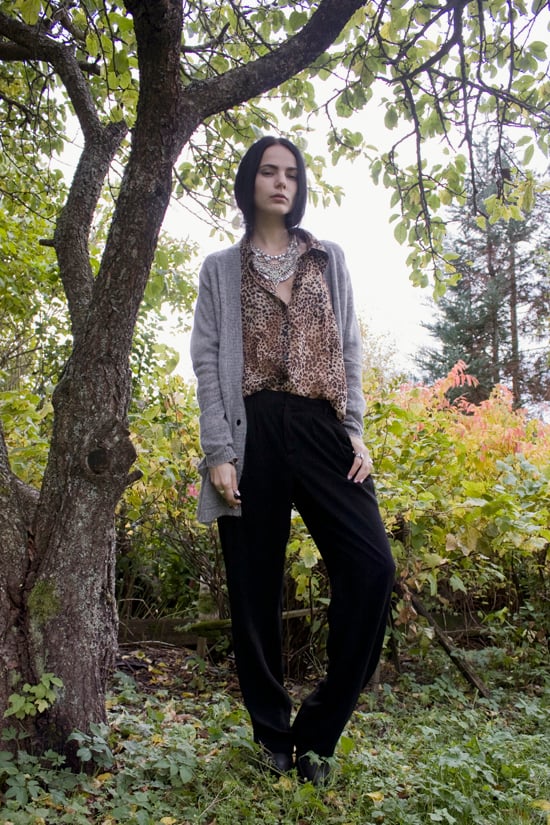 Gina Tricot
Gina Tricot puts a lot of weight on trendy designs and has something for every occasion.
They use a variety of fabrics in order to mix it up and give you options when you mix and match your outfit.
Photo: Barbro Andersen on flicker
---
The Best Swedish Clothing Brands: High-end Fashion
Acne Studios
Acne, a.k.a. Ambition to Create Novel Expressions, was founded in 1996 by Jonny Johansson in Stockholm.
Acnes Studios are known for their jeans and fashionable apparel, and is a creative hotspot uniting the founders passion for photography, art, architecture, and modern culture.
Today Acne makes a wide range of products including clothes, publishes magazines and books, designs furniture, and organizes exhibitions.
Filippa K
Filippa K was founded in 1993 and has almost become synonymous with Swedish fashion internationally speaking.
With a timeless, yet undeniably modern and minimalistic design, Filippa K can best be described as classic Swedish fashion in the best possible sense.
Filippa K's clothes are also especially known for their versatility and top-class design, and are meant to cover the entire range of clothes one might need.
And of course, they are great at work, on the bike home from work, and finally at home.
Odd Molly
Carin Wester
Carin Wester designs classic and relaxed fashion, with playful styles in subtle colors.
Asket
Asket wants to slow down consumption by making meaningful, essential, and long-lasting clothes.
Transparency is at the company's core principles, and you can trace each and every piece of clothing to a source and a sustainable process.
Totême
A Day's March
A Day's March is a brand by Marcus Gårdö, Pelle Lundquist and Stefan Pagréus, and is supposed to allude to the military ethos of how long one can move in a day's march — with their goal of making clothes that will help you squeeze everything out of your day.
House of Dagmar
Founded in 2005 by the three sisters Karin Söderlind, Kristina, Tjäder, and Sofia Wallenstam, in honor of their deceased grandmother Dagmar.
The brand is inspired by their mormor's confidence and timeless style, and the sisters have created quite a significant catalogue at this point.
Hope
Hope is popular in Sweden but has yet to make a big splash abroad (despite certainly deserving to).
The clothes are designed in Scandinavian unisex models, aimed towards minimalistic and androgynous design lovers.
Stutterheim
Stutterheim exclusively makes fashionable rain clothes, because well… it rains a ton here in Sweden, and people still want to be stylish in the rain.
They make everything from rain jackets to rain boots, and have become very popular in Stockholm over the years.
Jumperfabriken
Jumperfabriken was founded in 2007 and focuses on sustainable and stylish clothes in classic Scandinavian style, with an especially big focus on — you guessed it — jumpers.
The designs are especially inspired by the elegance, patterns, shapes and colors of the 50s, 60s, and 70s.
Rodebjer
Founded in 1999 by Carin Rodebjer and is a timeless brand inspired by equal rights and the worlds of cinema, art, and literature.
Arket
Arket is part of the H&M family, and offers modern, trendy and sustainable clothing products. The main focus of Arket is sustainability and transparency, so you'll always be able to return old clothes to the stores and learn where the clothes come from, for example.
Eytys
Stockholm-based Eytys is a mix-match of 90s nostalgia and cyberpunk, evident in their bold snakers, loafers, and boots that packs plenty of attitude.
The products are high quality and most of all really cool.
Our Legacy
Tiger of Sweden
Tiger of Sweden has designed modern and provocative men's and women's fashion in Stockholm since 1903 (!). When I was younger I loved their pants and shirts, and had around 20-30 clothing items all in all from Tiger.
I was happy with every clothing item I've owned from them, as they were very high quality, durable, and stylish. However, I definitely did not like all of their designs as their branding can be a bit "loud" sometimes (i.e. giant logos plastered everywhere).
Whyred
ELVINE
A no-nonsense Gothenburg brand that makes really cool clothes for guys and gals alike.
Mayla Stockholm
A 100% vegan and organic brand that designs tops, skirts, jeans, and knitted clothing in classic, but fresh, patterns and styles.
COS
A modern, minimalistic and artful brand with a philosophy that includes "buy less, dress more", aiming to stay in your wardrobe for years to come.
Oscar Jacobson
I've had a couple of Oscar Jaboson shirts and jackets over the years, and they've all been stylish, well-made, and lasted for ages. You won't find any wild alternative fashion here, as it's mostly classic styles with small creative twists in them.
J. Lindeberg
The J Lindeberg founders are an active bunch, and on top of the fashionable line of clothes, the company also makes clothes for winter sports, golf, and various active outdoor activities.
Ida Sjöstedt
A fashion brand from Stockholm that makes "beautiful, sexy clothes for women that don't wear especially serious outfits".
Eton
Eton is most known for their classic "Eton shirt", but they do branch out into other types of clothing as well, though they certainly keep the same traditional, sharp style of their shirts.
CDLP
Kriss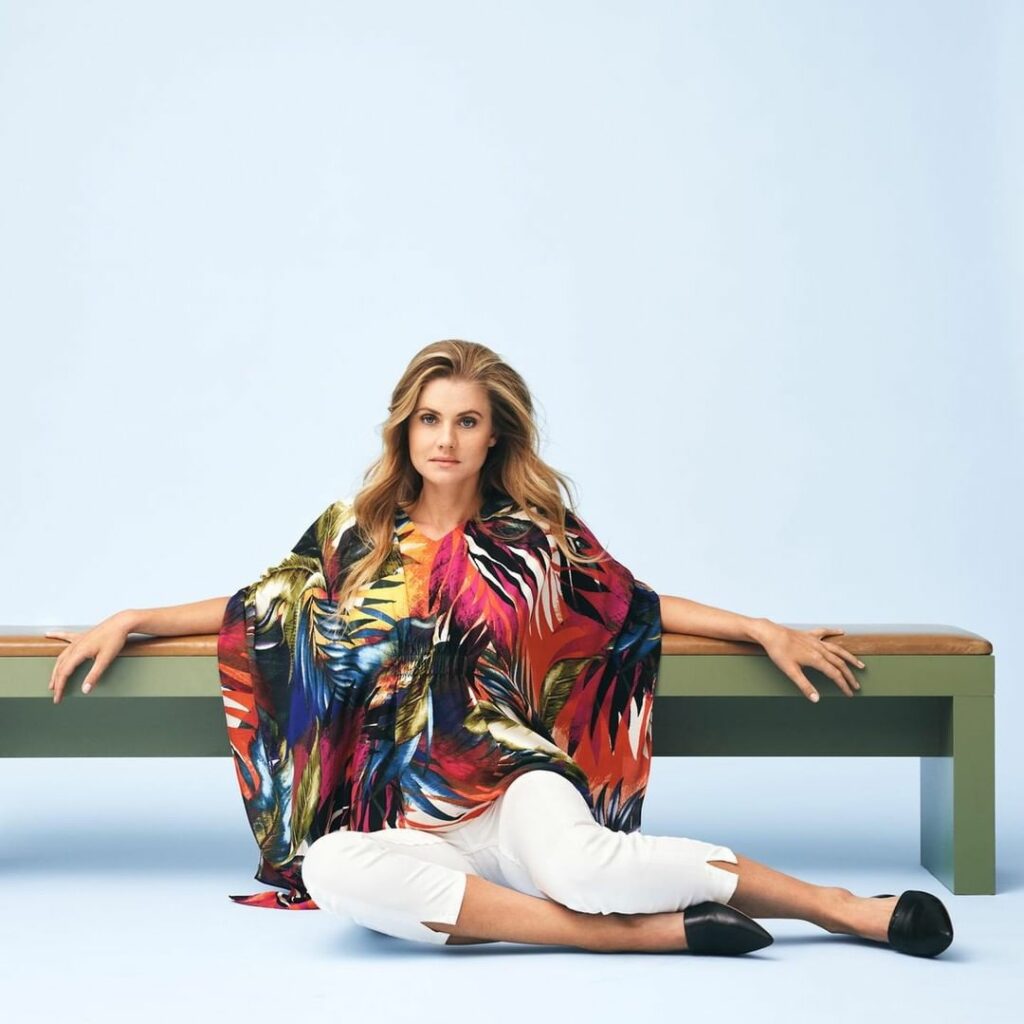 From outside Uppsala, Sweden, and can be described as classic, exclusive, and feminine fashion for a wide range of ages.
DIANA ORVING
Stockholm-based DIANA ORVING Collections has been active in fashion shows since they started in 2007.
Stenströms
Stenströms designs more toward the traditional and conservative style of fashion, so if this is your jam you'll love it.
Ljung by Markus Larsson
Male fashion brand from Stockholm by designer Markus Larsson, with a large group of fans within the preppy and 'successful' circles. Smart, practical, and multifunctional clothes.
Chambers
LAZOSCHMIDL
Raver fashion meets zoomers in the clothing line from this exciting maker of creative male fashion.
Schnayderman's
Schnayderman's make clothes for the "weird and wonderful" according to themselves, and I dig their playful but elegant style in their collections.
They also do fun collaborations with other brands in different industries, the latest one being a creative bagel collaboration with Chef Mama's American Bakery & Bagels in Malmö, Sweden.
What Clothing Brands Are Most Popular in Sweden?
The Most In-Demand Swedish Clothing Brands in Second-hand Online Shopping
I analyzed the most popular auctions on Tradera (Swedish second-hand online market owned by Ebay), and compiled a list of the most bid-on clothing brands (sorted by number of total bids):
Fjällräven
Acne
Peak Performance
Odd Molly
Rodebjer
Arket
Hope
Mini Rodini
Filippa K
Eytys
Gudrun Sjöden
H&M Trend or Premium
Source: Tradera February 2022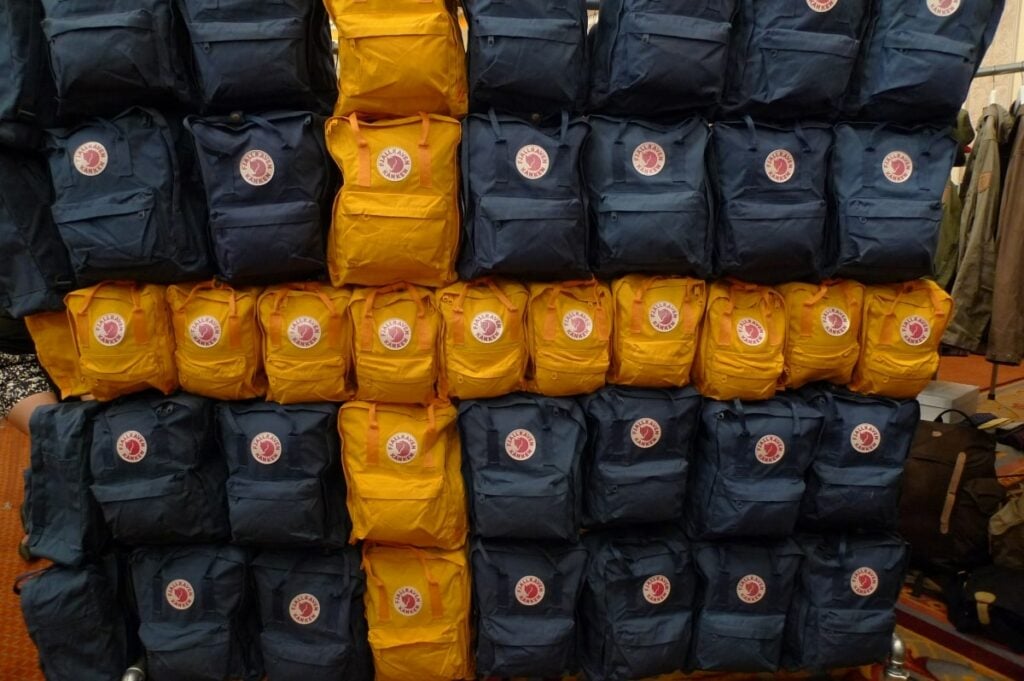 The Clothing Brands Swedes Actually Wear
Fjällräven
H&M
Lindex
Dressman
Kappahl
Everest
Soc
Twilfit
Source: Tradera 2022 + Winners of Evimetrix Swedish Brand Award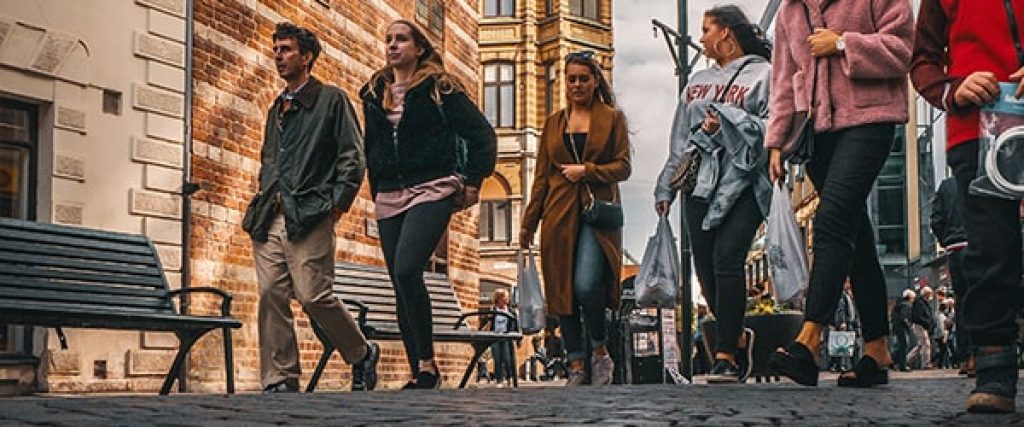 Smaller Swedish Indie Clothing Brands
---
Sources:
Similar Posts: