The Swedish National Dress (Sverigedräkten) and regional traditional folk costumes (Folkdräkter) has both seen a serious revival over the past few decades, and I'm all for it. They've gone from almost being forgotten, to being worn by Swedes of all walks of life; from school teachers at graduations and the royal family at national day celebrations, to influencers on Instagram and actors on the creepy 2019 hit movie Midsommar.
And it's not that hard to see why: the traditional costumes brings us closer to our roots in an ever-so fast-moving age, and they let us break free every now and then from the industrially manufactured wear-and-tear fashion we wear on a daily basis.
And besides, they look amazing! Here's an overview I compiled of folkdräkter from the different regions of Sweden (these are just a few from each region, there are tons more as you will see further down):
And here's my elementary school teacher wearing a beautiful local folkdräkt from Oxie (a.k.a. Oxiedräkt), on our 3rd grade graduation:
So if you'd like to find out more about the many different traditional Swedish costumes and dresses, I'll be walking you through everything you need to know.
I'll start with Sverigedräkten (the Swedish National Dress), and then go on to explore and show you all the different types of traditional regional folk costumes (folkdräkter) we wear in the different parts of Sweden.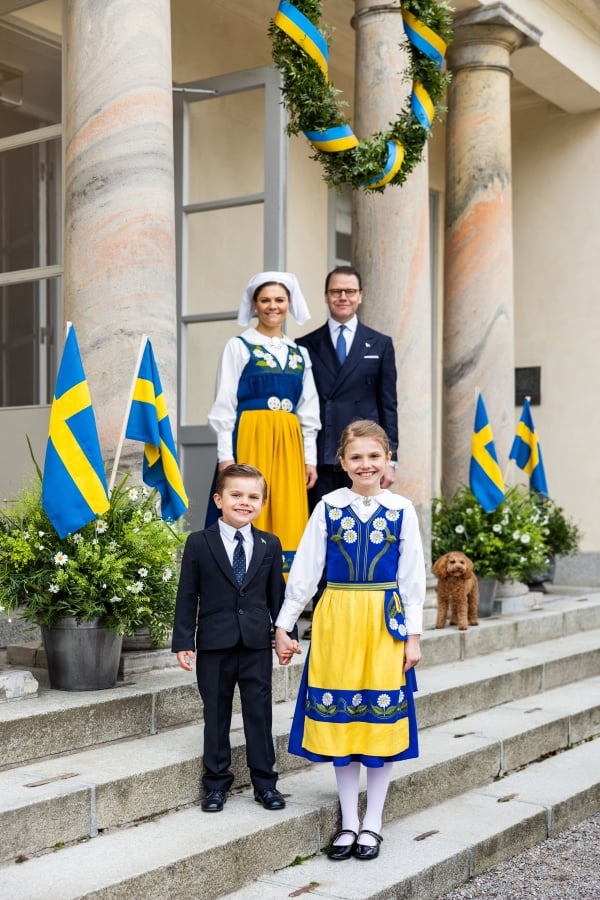 And don't worry, there will be plenty of images (and videos) of these traditional dresses and costumes — both old and new — to inspire you along the way!
The Swedish National Costume: Sverigedräkten
Sverigedräkten ("the Sweden dress") is likely the most common traditional folk costume you'll see in Sweden, and has been going up and down in popularity since it was introduced around 1907.
The most recent wave of popularity has been going on since the green wave of the 1970s — when the general population started to embrace more traditional ways of making clothes — and even more so when Queen Silvia of Sweden wore one on the national day celebrations in 1983.
The formal name of the traditional Swedish national dress is Allmänna Svenska Nationaldräktsföreningens Festdräkt ("the General Swedish National Costume Association's Party Dress"), but Sverigedräkten ("the Sweden dress") will do just fine.
The national dress may be the most famous traditional Swedish costume, but it is still a fairly recent one compared to the regional folk costumes. Let's take a look at how Sverigedräkten came to be next.
The History of Sverigedräkten (the Traditional Swedish National Dress)
Sverigedräkten was designed in the early 1900s and based on the traditional folkdräkt (folk costume) that was not only common, but almost pretty much mandatory among the general population in the 1700s (more on that further down the article).
The national dress and general movement toward going back to more traditional clothing was seen as an alternative to the modern industrial wave of fashion that blew through Europe at the time.
The movement behind the dress, Svenska Kvinnliga Nationaldräktsföreningen (The Swedish Female National Dress Association), wanted to break the ongoing trend of expensive textiles, artificially shaped clothing, uncomfortable corsets, and hard-to-wash dresses that reached all the way down to the floor.
In short; they wanted a more practical, natural, and cheaper clothing style.
The dress was also made to bring the women of Sweden and Norway (the two countries were in a union at the time) closer together — no matter their specific geographical heritage and regionally unique folkdräkt that they would previously wear.
The designer of the dress, Märta Jörgenssen (born Palme), worked as a gardener in 1900 for the Swedish Crown Princess Victoria of Baden, who decreed that all the workers on her estate were to wear a folkdräkt (more specifically Tullgarnsdräkten, see below) while working.
The Crown Princess preferred to wear Ölandsdräkten (see further down the article) herself, and wearing a folkdräkt started to become more and more fashionable among the Swedish social elite (who at the time were riding a major romantic nationalism wave much like the rest of Europe).
Märta saw the practical advantages of the dress in her daily work, and as manors and castles around Sweden started bringing back the traditional folk costume, she felt that it was only natural to make a dress that all of the country could wear together.
This is when she founded Nationaldräktsföreningen (the National Dress Association), and started working on a traditional dress for all Swedish (and Norwegian) women to wear.
The Design of Sverigedräkten (the Traditional Swedish National Dress)
When it was designed, Sverigedräkten was intended to be "practical, cheap, hygienic, and pleasing for the beauty sense". It was made in two main models: a festive model, and an everyday model (see below).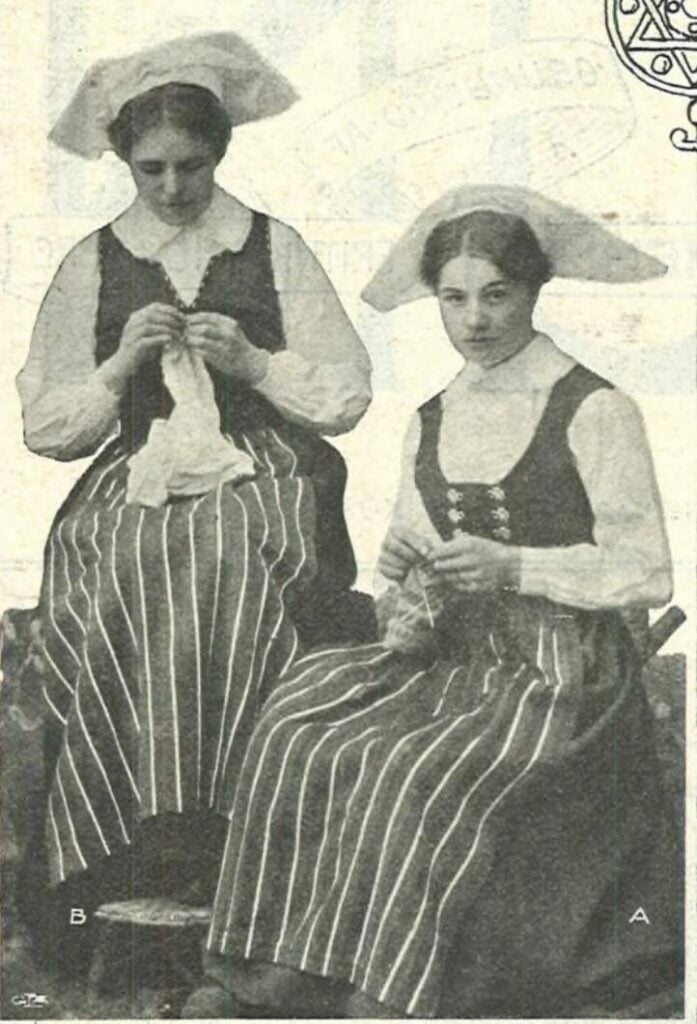 The Swedish traditional dress we still use today is more aligned with the festive model to the right.
Here's a good video by Sanna Haydon that shows the Sverigedräkt (Swedish National Dress) in closer detail, with some quality Swedish folk music in the background as a bonus:
And if you want to get into the details, here are the formal specifications for the dress:
Skirt: fabric in thin wool. In the blue colour of the turn-of-the-century Swedish flag. The turn-of-the-century flag was sewn from wool and in the muted colours permitted by the dyeing techniques of the time.
Bodice: the same fabric in blue or in bright red, with embroidery that should include the green colour. For the lacing narrow silk ribbons in red or green are used, for the red bodice always green ribbons and red lacing only in cases where red apron edging or red stockings are present in the costume.
The belt: of the same material as the skirt and fastened with a silver or brass buckle or similar clasp.
The apron: of the same material but yellow (the yellow colour of the flag) with a border, embroidered in accordance with the embroidery on the bodice, of highly stylised floral motifs. The border is sewn on red or blue. The apron is tied with home-woven ribbons of yellow, blue and green.
The stockings: black; if red is used in the costume, it should be red.
Shoes: preferably slippers or lace-up shoes, black. (The shoes should not attract attention.)
Headgear: original airy hat (generous version of a shepherd's hat, white linen hat) and a white headscarf tied over cardboard ring (propeller). Optional.
The Swedish Folk Costume: Folkdräkten
There are about 840 different types of regionally unique folkdräkter (traditional folk costumes) from all over Sweden, of which around 550 are female costumes, and around 290 male costumes. Many smaller villages have their own unique design, and as we'll see in the examples below they are quite varied in their design.
Here's the family of Crown Princess Victoria of Sweden wearing folkdräkter from three different regions as an example on how they vary:
This was originally how the Swedish general population (or more specifically the peasants when Sweden was primarily a farming society) as a whole dressed in everyday life around the 1700s to the 1800s.
Which of course stands in contrast to today, when they are mainly worn on special occasions and holidays — such as Midsummer, the Swedish national day, or school graduations.
Here's an awesome video of the Skansen Folkdanslag (folk dance group) dancing to Swedish folk music, and showcasing folkdräkter from different parts of of Sweden (looks like it could be Ölandsdräkt or Smålandsdräkt):
Traditional Swedish Folk Costumes by Region
Traditional Swedish folk costumes (folkdräkt) are unique to each Swedish region (landskap), and most of the time even to smaller sub-regions or villages. They were mainly designed around the 18th century as either work attire or festive attire, but some new creations have popped up during the last few decades as there has been a bit of a folk costume renaissance in Sweden lately.
As an example, I grew up in Oxie (a neighborhood of Malmö) which has some 15000 inhabitants, and despite being located within the 3rd biggest city in Sweden (Malmö), it still has its own folk costume called Oxiedräkten.
Here are some examples of the Oxie folk costumes (Oxiedräkt) my elementary school teacher wore for every graduation throughout grades 1-3: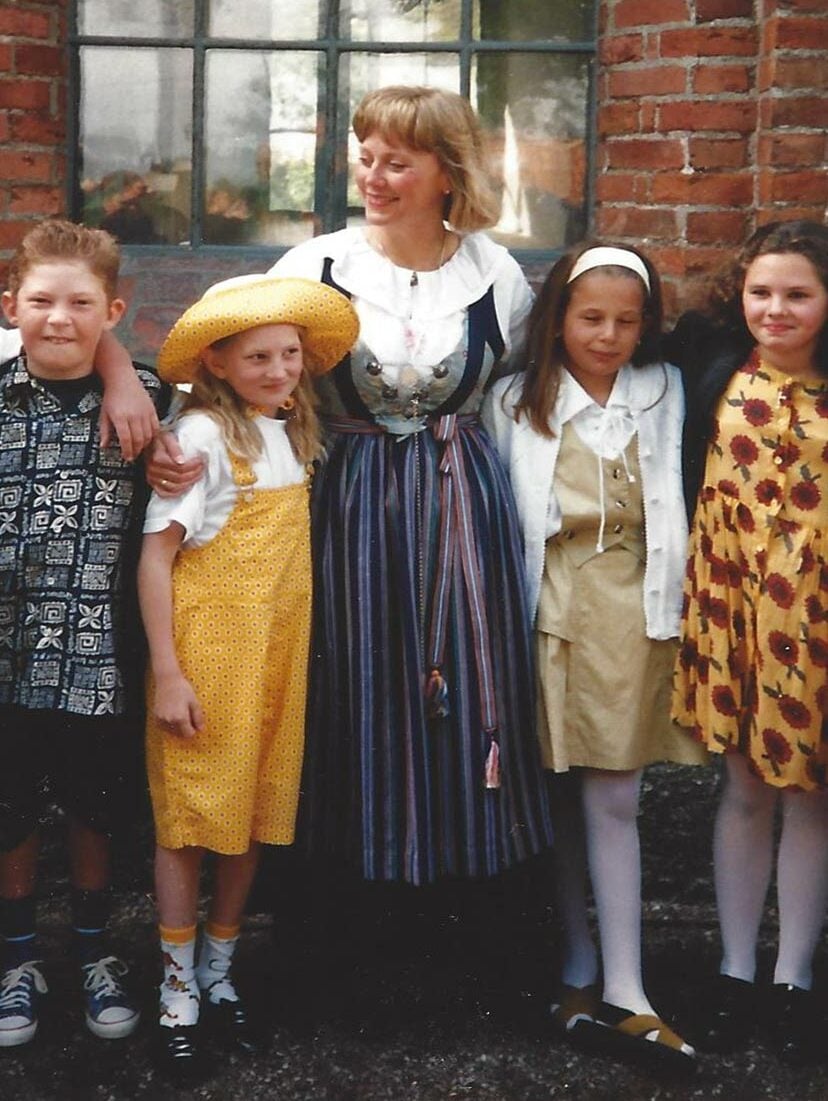 We can compare the design of the folk costumes my teacher wore above, to an older example from the 1940s below — which shows how the design has changed slightly, but mostly been kept the same over the years:
Here are some more examples of regional Swedish folk costumes, ordered from south to north:
Skåne (Scania) folkdräkter (traditional folk costumes)
For a pop culture reference, the titular character of the popular children's book Nils Holgersson wears a Skåne folkdräkt (seen here in a mural by Sven Erixson):
Halland folkdräkter (traditional folk costumes)
Blekinge folkdräkter (traditional folk costumes)
Småland folkdräkter (traditional folk costumes)
Öland folkdräkter (traditional folk costumes)
Gotland folkdräkter (traditional folk costumes)
Bohuslän folkdräkter (traditional folk costumes)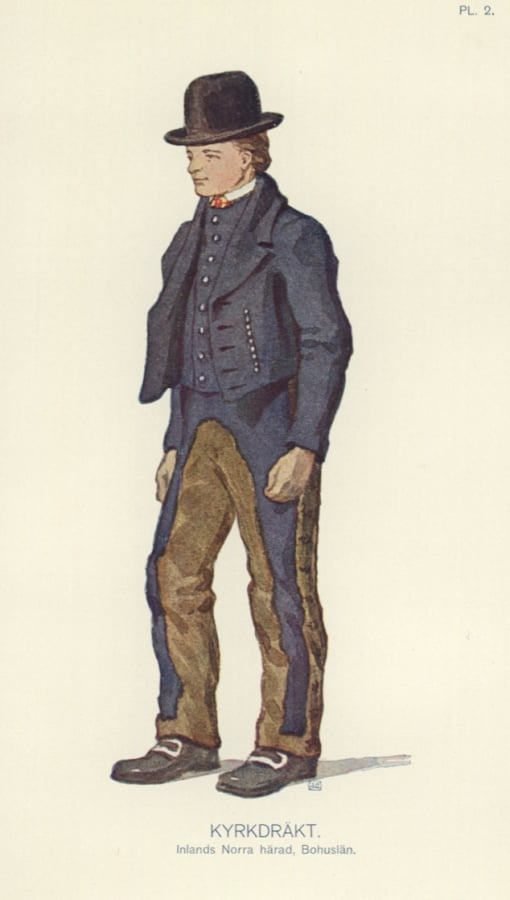 Västergötland folkdräkt (traditional folk costume)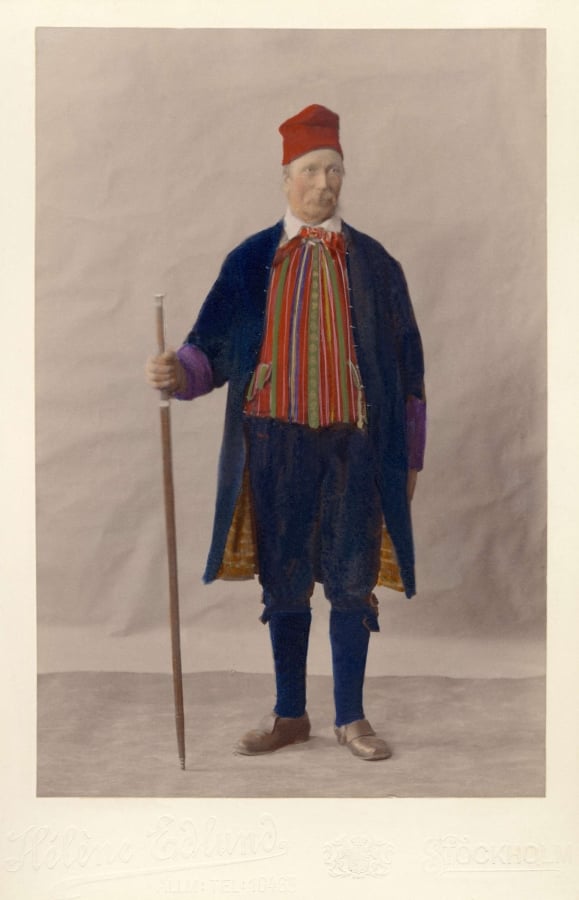 Dalsland folkdräkter (traditional folk costumes)
Östergötland folkdräkter (traditional folk costumes)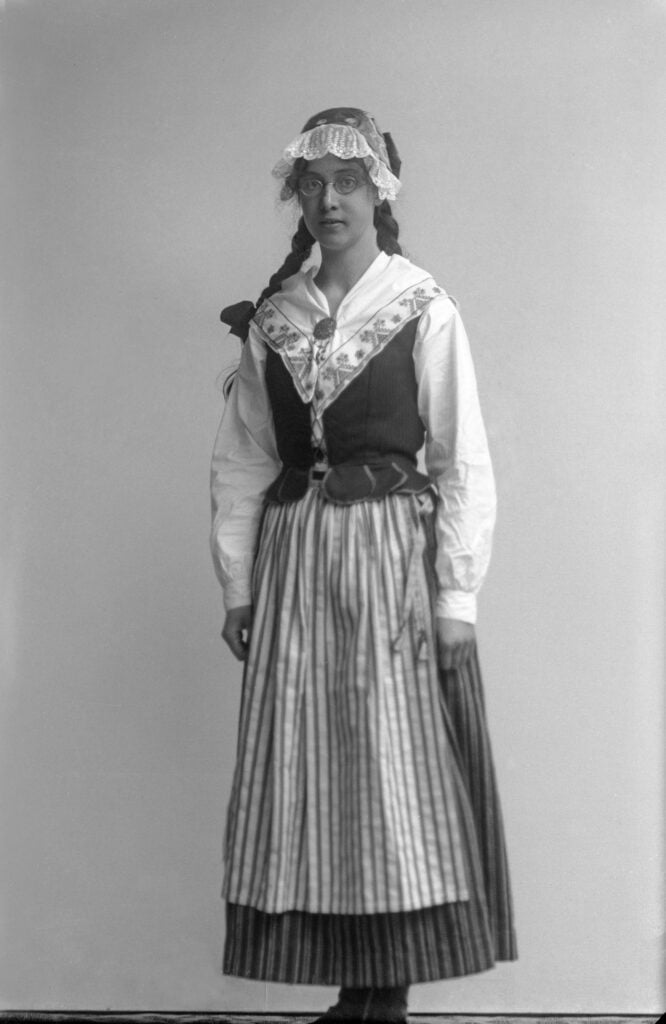 Värmland folkdräkter (traditional folk costumes)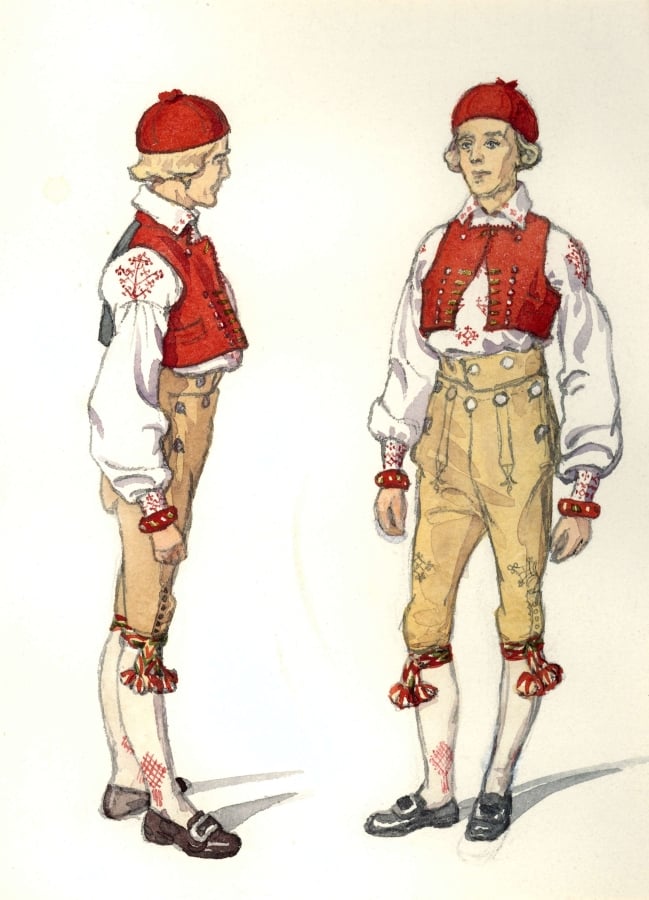 Närke folkdräkter (traditional folk costumes)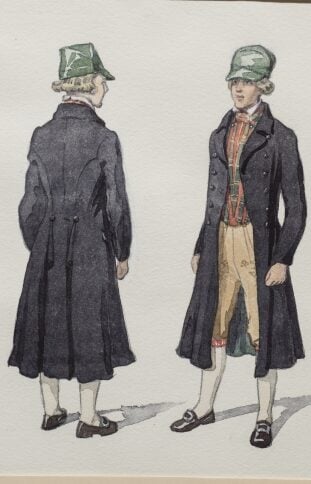 Södermanland folkdräkter (traditional folk costumes)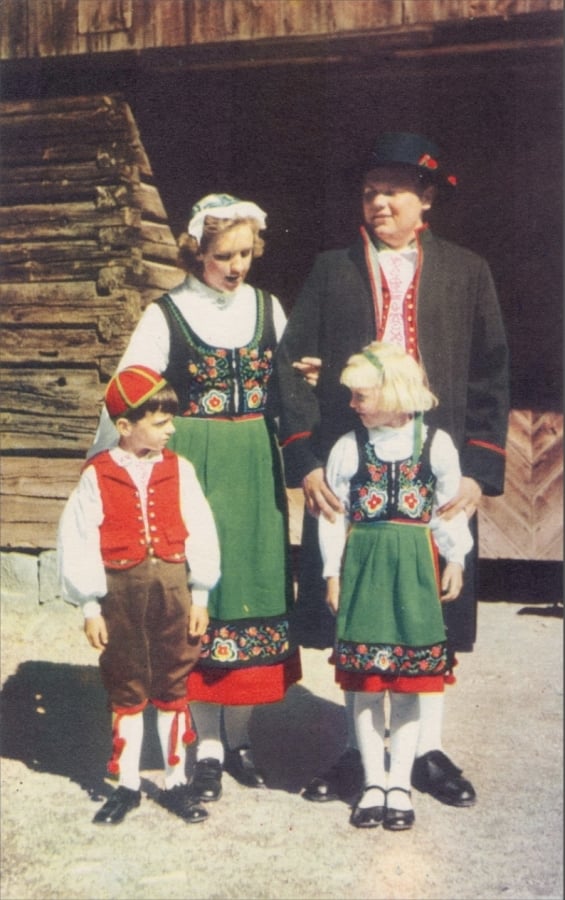 Uppland folkdräkter (traditional folk costumes)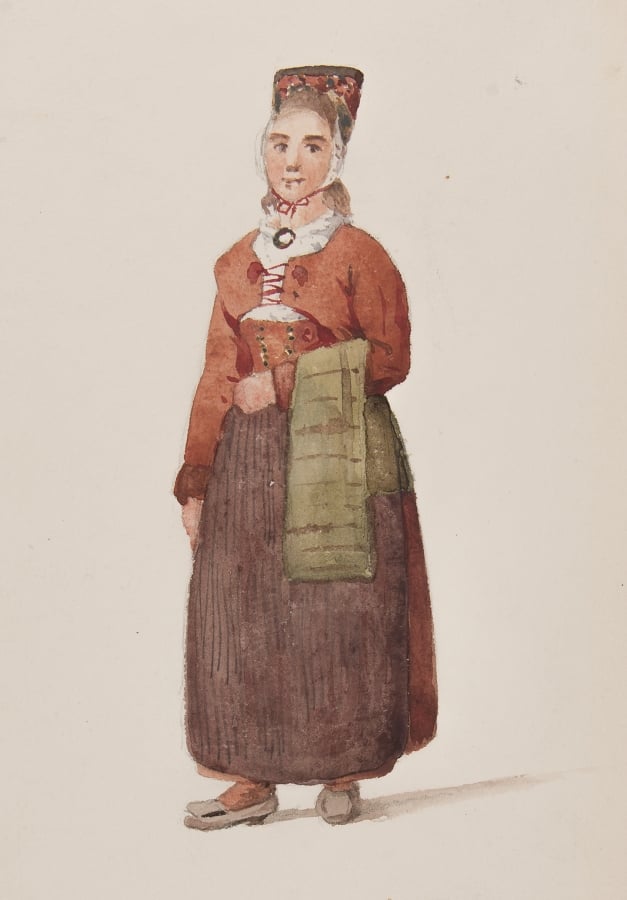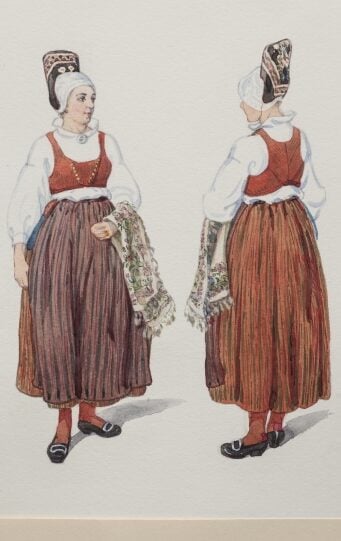 Västmanland folkdräkter (traditional folk costumes)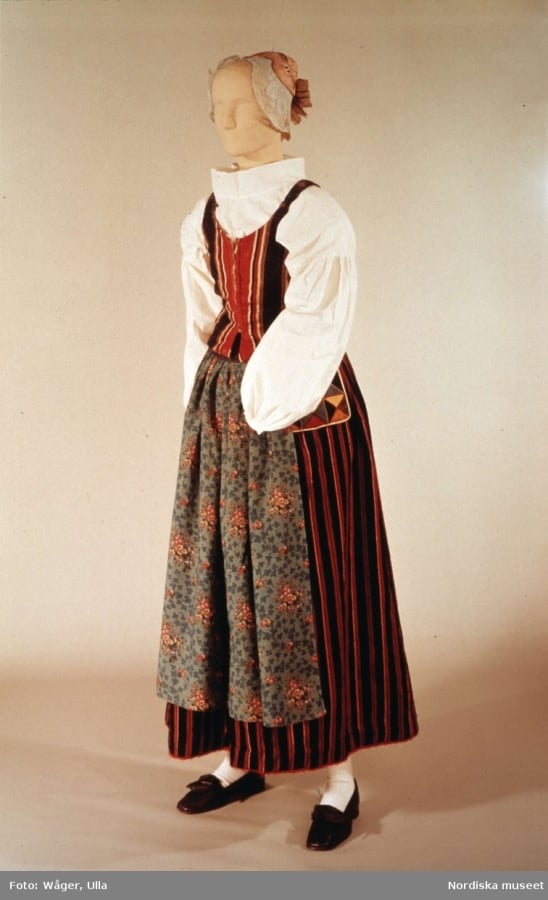 Dalarna folkdräkter (traditional folk costumes)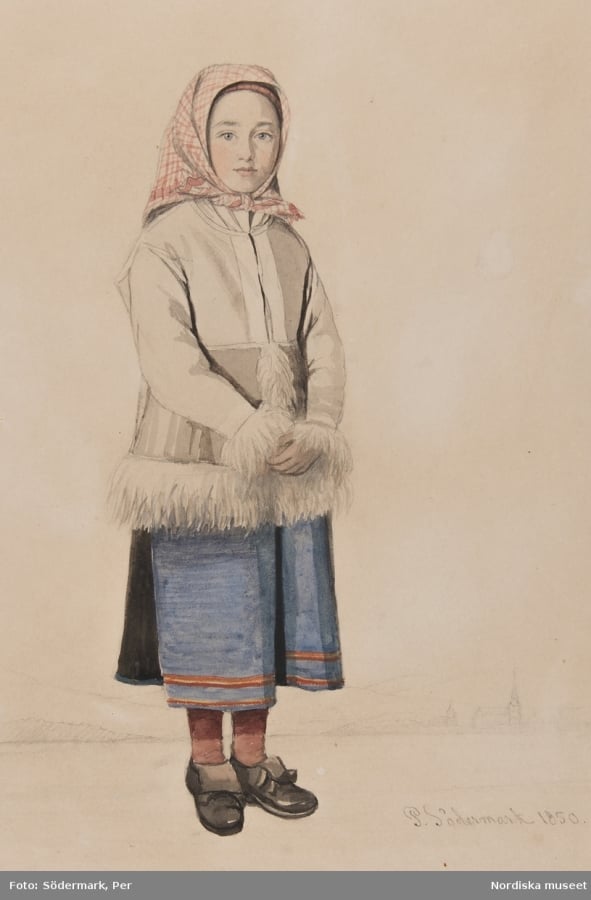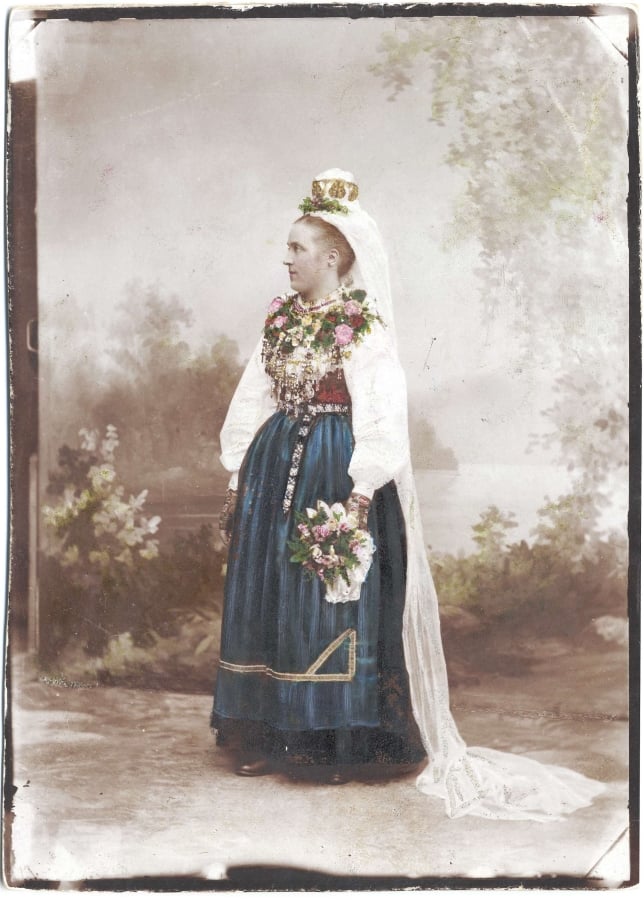 Gästrikland folkdräkter (traditional folk costumes)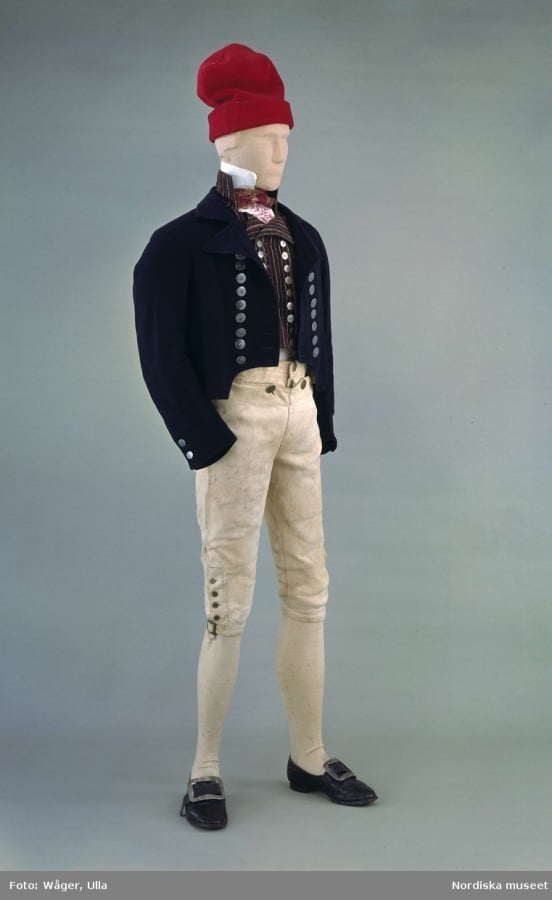 Hälsingland folkdräkter (traditional folk costumes)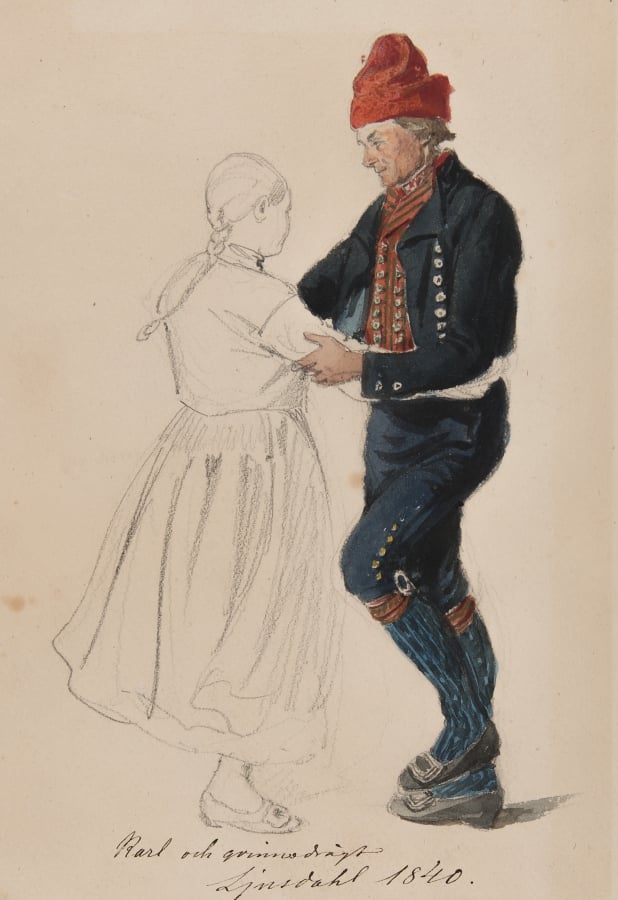 Härjedalen folkdräkter (traditional folk costumes)
Medelpad folkdräkter (traditional folk costumes)
Jämtland folkdräkter (traditional folk costumes)
Ångermanland folkdräkter (traditional folk costumes)
Västerbotten folkdräkter (traditional folk costumes)
Norrbotten folkdräkter (traditional folk costumes)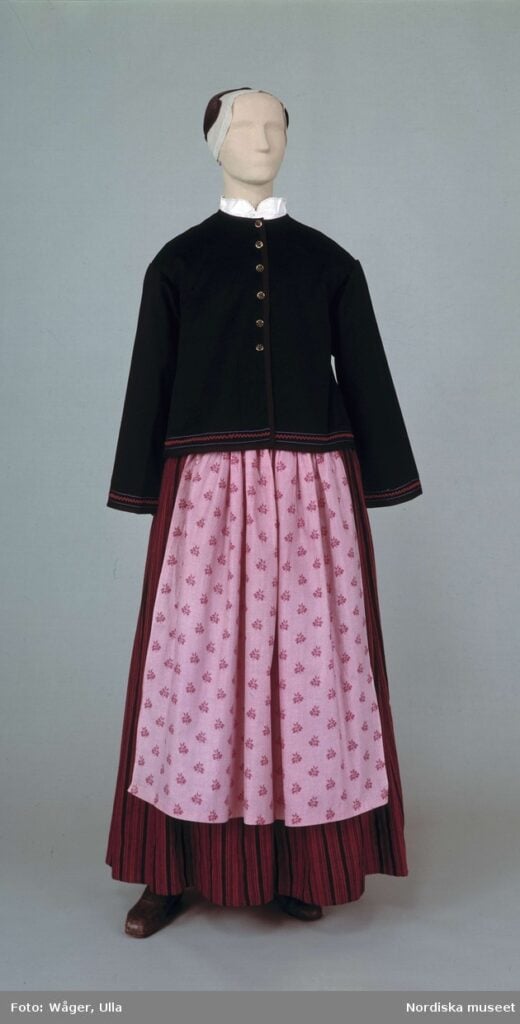 Lappland folkdräkter (traditional folk costumes)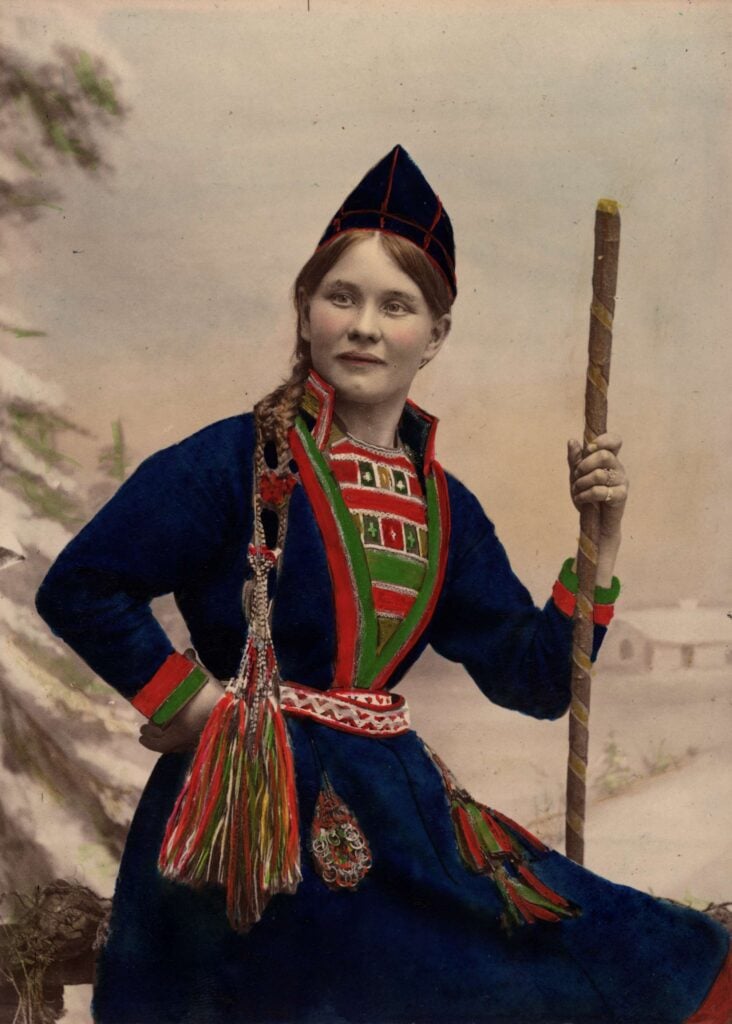 ---
If you'd like to dive even deeper, here's a decent slideshow from Vasa National Archives (Bishop Hill, Illinois) featuring many different traditional folk costumes from all over Sweden, along with short descriptions:
Swedish Folk Costumes in the Movie Midsommar
For fans of the 2019 movie Midsommar, you might have noticed the many traditional Swedish folk costumes that were used throughout the movie.
If you've seen the movie, and would like to take a closer look at the costumes and dresses, here's an excellent deep dive video into Midsommar costumes (note: spoilers ahead!):
And if you haven't seen the movie, you should probably watch it, as it is quite an experience for anyone who is interesting in Swedish culture, customs, and history.
I should add that this is definitely an intense movie to watch, and if you don't enjoy horror movies you should definitely skip it.
---
Sources:
https://gupea.ub.gu.se/bitstream/handle/2077/49080/gupea_2077_49080_1.pdf?sequence=1
https://www.diva-portal.org/smash/get/diva2:1238854/FULLTEXT01