The people of Malmö are generally very interested in sports, and more times than not the main interest is supporting the sky-blue pride of the city: Malmö FF.
There are other sports teams too, not the least the very successful women's soccer/football team FC Rosengård, as well as a decent hockey team that has produced a few talents to the NHL over the years.
I'll walk you through the main sports teams of Malmö in this article, as well as all the ways you can watch them play when you are in town.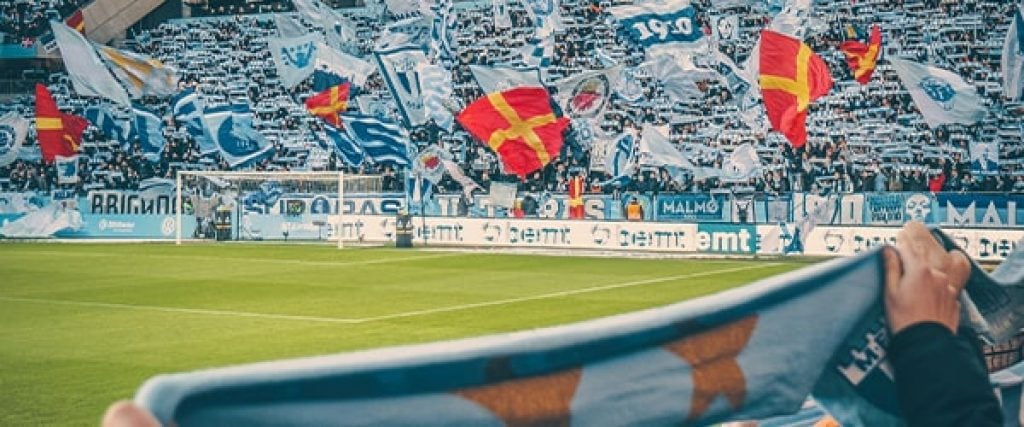 Malmö FF — Football/soccer
When they play: Late March or early April to the beginning of November
Where they play: Stadion (Capacity: 22 500)
As the most successful football club in Sweden (21 league titles), it's no surprise that MFF a.k.a. Himmelsblått ("the sky-blue") has some of the most passionate football fans in northern Europe. The club has won the Swedish Allsvenskan in 2010, 2013, 2014, 2016, 2017, and 2020; reached the Champions League group stage multiple times in recent years (an extremely hard feat for Swedish teams); and reached the knockout stages in the Europa League multiple times as well (an almost equally hard task)—so the club is definitely experiencing a very successful period right now.
A visit to the team's home stadium Nya Malmö Stadion (cap. 22 500) is a unique experience, and great glimpse into what Malmö culture really is.
The stadium (also called Eleda Stadion) has earned the nickname Hechenkessle ("witch kettle" in german), first by RB Salzburgs manager Adi Hüttler, and later by European media in general after Malmö hosted game after game in the European cups where the atmosphere was extremely lively and loud.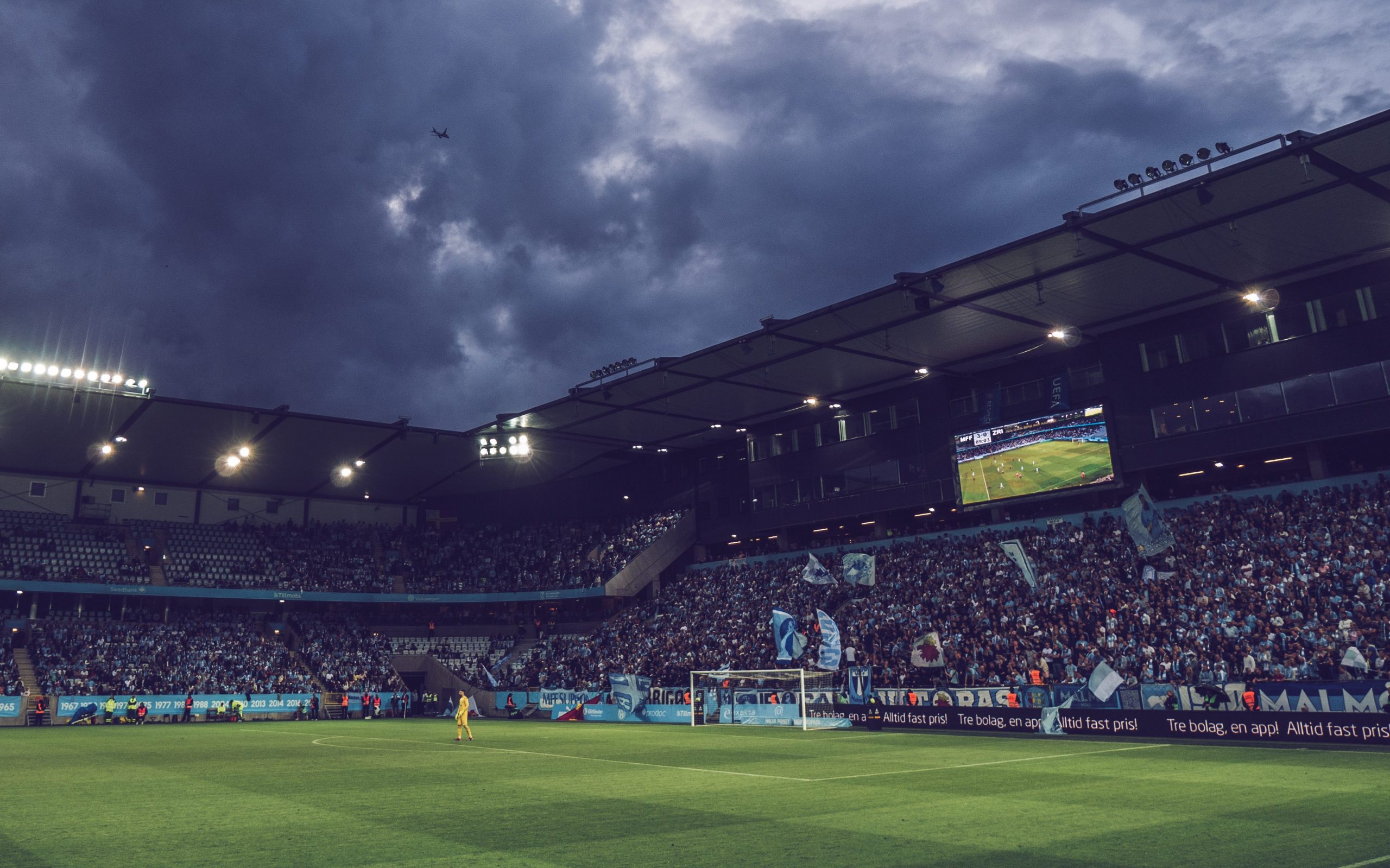 MFF supporters also hold the record for the loudest game in Sweden with 127 dB registered, so don't fret if it gets rowdy around you; it's just another game day!
Malmö FF is also a club rich with history, as the only Nordic club to have played in a European Cup/Champions League final (lost 0-1 vs. Nottingham Forest in 1979), and producer of football talents such as Zlatan Ibrahimovic, Patrik Andersson, Martin Dahlin, and Bosse Larsson. So if you'd like to experience a nice and rowdy football atmosphere with some very good football (by Swedish standards), go catch an MFF game!
↗️ Open in Google Maps
ℹ️ Website
📞 Phone
Other sports teams in Malmö:
Malmö Redhawks — Ice Hockey
When they play: Late September to the middle of May
Where they play: Malmö Arena (Capacity: 12 600)
The Redhawks play at Malmö Arena (cap. 12 600), located by the Hylle Station train stop and next to the Emporia shopping mall, and have seen a number of decent seasons in the SHL after a period in the second tier between 2005-2014. Games against rivals Rögle BK creates an especially good atmosphere in a very nice arena.
↗️ Open in Google Maps
ℹ️ Website
📞 Phone
FC Rosengård — Football/soccer
When they play: The middle of April to the beginning of November
Where they play: Malmö IP (Capacity: 7 600)
One of the more successful Swedish women's teams, FC Rosengård was created after a merger between FC Rosengård 1917 and the club previously known as LdB Malmö FC / Malmö FF Dam. The team won the Swedish league in 2010, 2011, 2013, 2014, 2015, and 2019.
↗️ Open in Google Maps
ℹ️ Website
📞 Phone
Limhamn Griffins – American Football
When they play: Beginning of April or to the beginning of July
Where they play: Hästhagens IP
Well, the American type of football is definitely not a big thing in Sweden, but there are still fairly competitive teams for those hankering for some American sports whilst in Europe. The Griffins play in Division 1 South and host thier home games at Hästhagen IP.
↗️ Open in Google Maps
ℹ️ Website
Sports Bars in Malmö
When you can't score a ticket to the game or if there's an away game going on, this is where Malmö's sports fans go to drink beer and watch the game:
Ölkaféet
Bakfickan
Sir Toby's
Fagans
Vinnys
Drumbar
Gamle Nobes
Interpool
O'Learys
Rex
Erics – Stadion
Similar Posts: