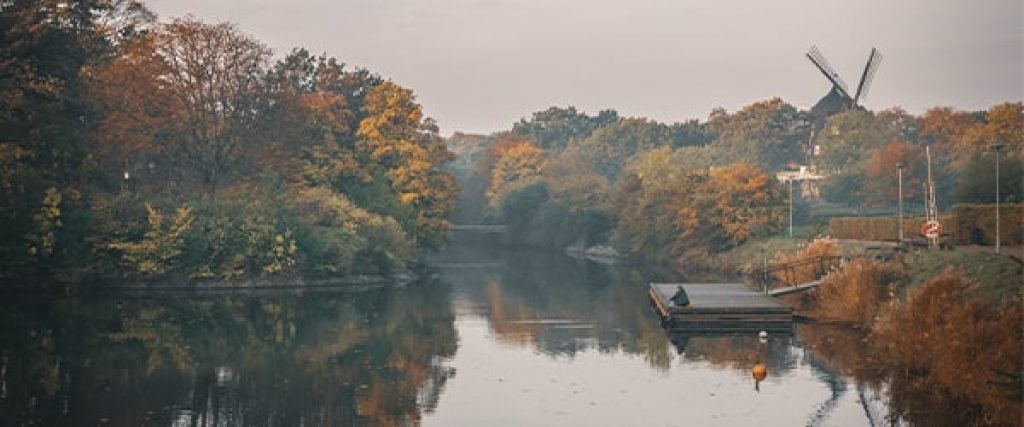 Since the beginning of the 1800s, the city of Malmö has been on a mission to build parks throughout the city, usually functioning as hubs between neighborhoods—with walk and bike paths, cozy canals, public activity areas, interesting landmarks, themed playgrounds, carefully placed greenery, and nearby schools and preschools.
Here are the top parks in Malmö: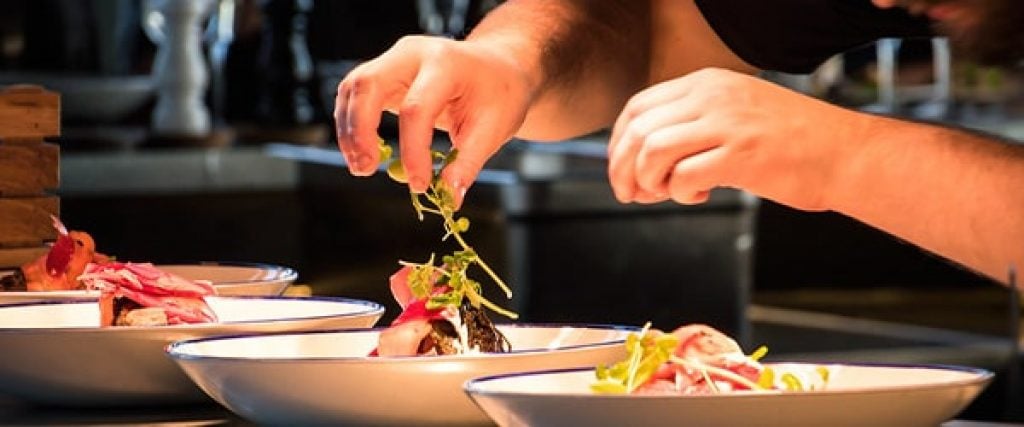 Malmö has taken gastronomical leaps as far as the number of quality food spots goes in the recent decade.
Here are some of the top restaurants and food spots in Malmö: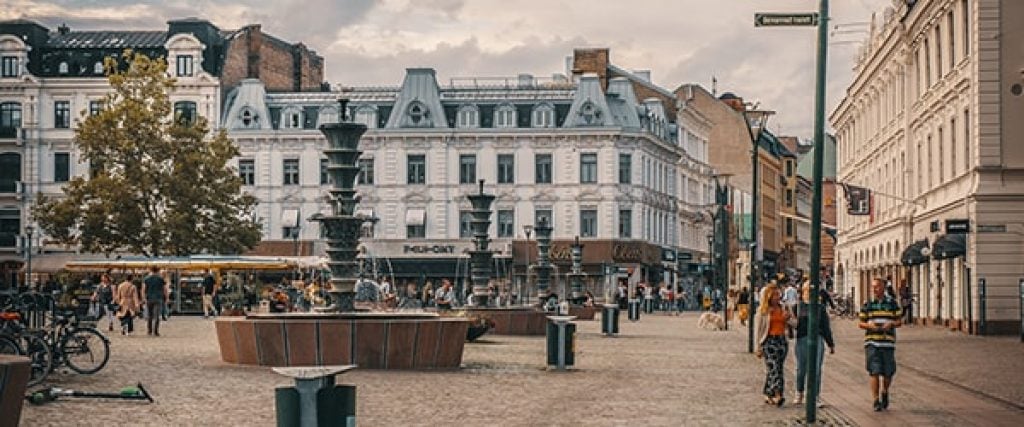 Malmö is uniquely walkable and is one of few cities where most sights and activities are within very pleasant walking distance. Stockholm and Gothenburg are definitely also pedestrian-friendly (especially Stockholm a.k.a. "The Biggest Small Town in the World"), but you'll always need to hop on some public transportation at some point if you'd like to see and experience all the city has to offer.
This is also why Malmö scores higher than any other Nordic city—and 2nd highest in Europe—in a recent survey done by the European Union measuring satisfaction with Public spaces such as markets, squares, and pedestrian areas. Malmöites really like their public spaces, and with good reason!
Malmö has a small-town feeling but with big city vibes and aspirations, with a picturesque and cozy old town—Gamla staden—which is usually split in half under the names Gamla väster and Gamla öster. And it's not just that you can walk most places, you'll also be likely to enjoy the walk along a pedestrian street lined with cafes and shops, a walking path through a park, or a cozy alley filled with quaint little houses.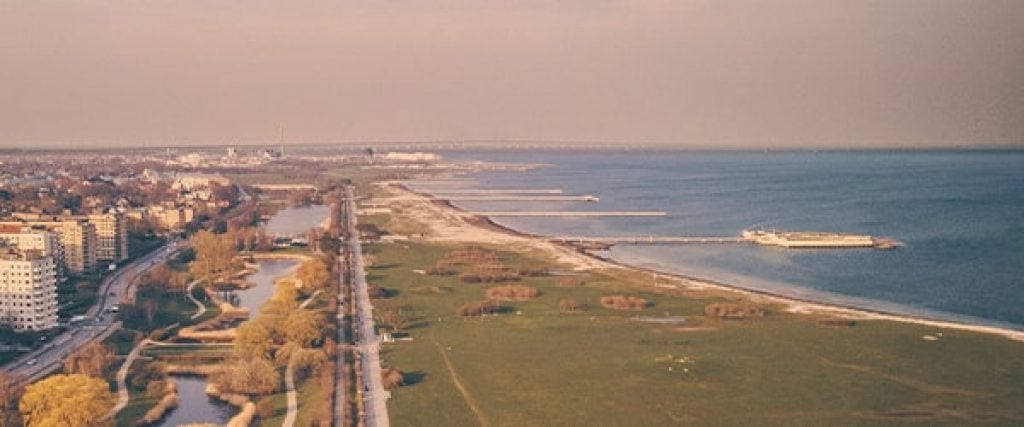 If you want to venture a bit out of the city there is also:
Lomma beach (gorgeous and far-reaching sand dunes) ↗️ Google Maps
Klagshamn, (cozy and idyllic smaller beach with a kiosk and pier you can jump from) ↗️ Google Maps
Skanör-Falsterbo (long paradise beaches with unique hidden gems everywhere). ↗️ Google Maps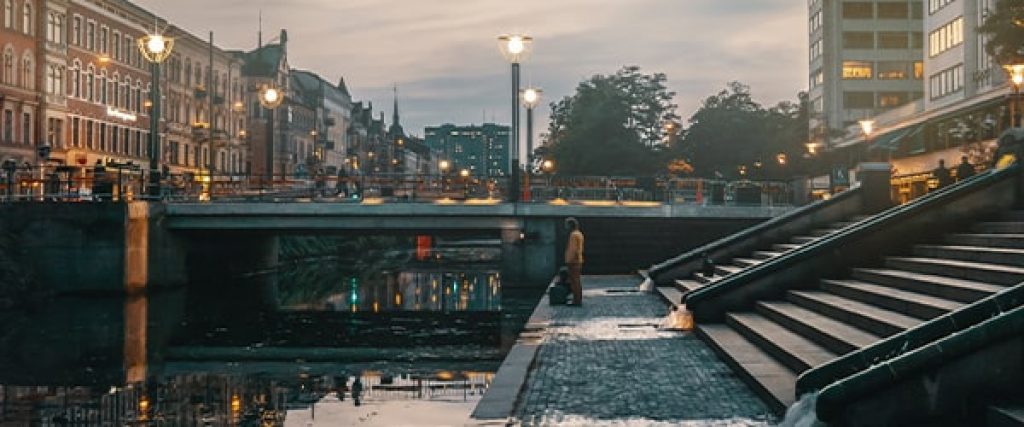 Malmö's canals are old remains of the fortifications that used to surround the city in medieval times. Today they provide beautiful waterways connecting the old parts of the city with the surrounding parks, and you can rent a paddleboat or a regular boat to cruise around at a leisurely pace in the summer months.
There are also guided canal tours (such as the classic Rundan) in English and Swedish, that make for a great way to see Malmö's inner city for those preferring to kick back and relax while seeing the sights.
The popular raft Flotten also makes the occasional appearance with live music, good food, and great company floating down the canal—not the worst way to spend a sunny Scandinavian evening. You can bring your own food or order catered food ahead of time.
There are also SUP (Stand Up Paddling) classes in the canal during the summer if you want to work on your core while enjoying the city waterways.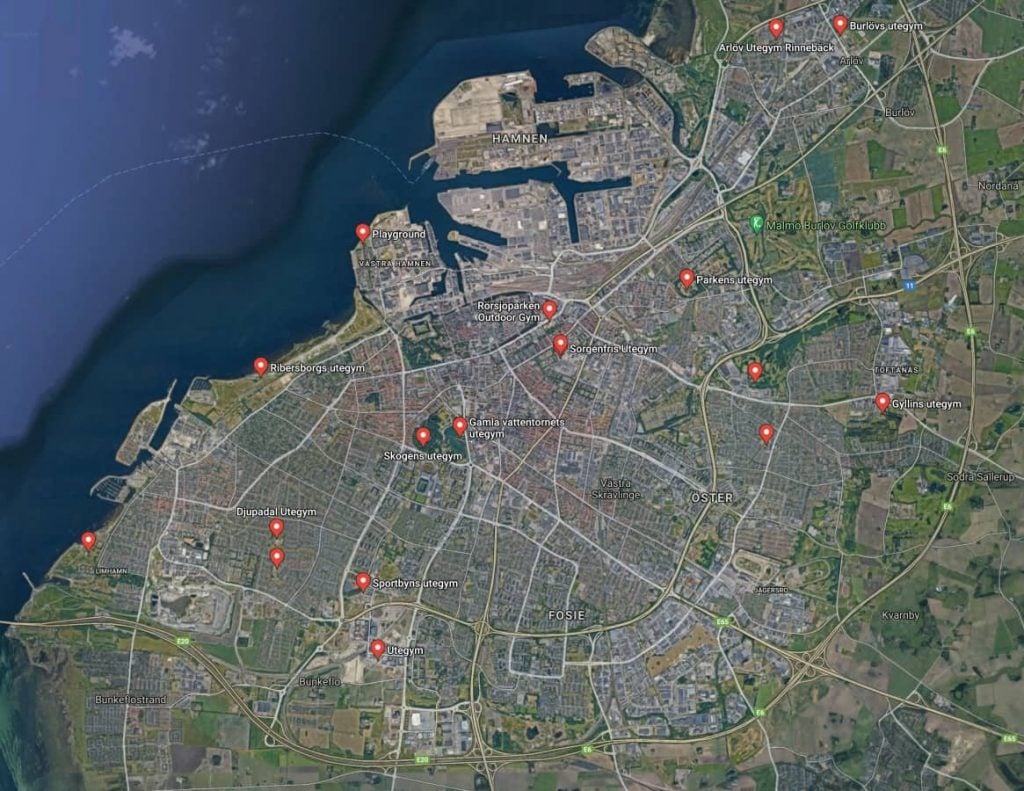 Start Planning Your Trip to Malmö
One thing's for sure, Malmö has a ton of things to do and places to go. And it still feels like I haven't even scratched the surface on what to do in Malmö when you visit. I hope you'll get a chance to visit and try any (or all?) of these things, and if you do—make sure you let me know how it goes! So whatcha waiting for? Book your flights, find your accommodation, and start mapping out your travel plans today!
Curious how Malmö stacks up against other major Nordic cities? I've written an article on how Malmö stacks up as a travel destination, specifically compared with Copenhagen and Stockholm.
---
Sources:
https://www.malmobusiness.com/app/uploads/2017/12/Vad-%C3%A4r-Malm%C3%B6-Rapport.pdf
http://www.diva-portal.org/smash/get/diva2:829925/FULLTEXT01.pdf
https://ec.europa.eu/regional_policy/sources/docgener/work/qol2020/quality_life_european_cities_en.pdf