While there were likely more Norwegians and Danes than Swedes during the Viking Age, the Swedish Vikings still managed to spread their influence far and wide. Both runestones and sagas speak of Swedes who journeyed and conquered land and riches in England, France, Spain, Italy, Gårdarike (modern-day Ukraine, Belarus, and Russia), Miklagård (Constantinopel), Georgia, and Azerbadjan — to name a few.
Although we certainly cannot trust the Norse Sagas as factual in all cases, they do attribute many of the Viking Age heroes to Sweden, and historians have identified a substantial chronological list of so-called Saga Kings. These are the semimythical rulers of Sweden during the Viking Era, among whom we find famous historical Vikings such as Ragnar Lothbrok, Björn Ironside, and Eric Segersäll — but also straight-up gods such as Odin, Gylfe, Njörðr, and Frey.
Swedes ultimately held on to the Viking lifestyle the longest, as the last of the three Scandinavian kingdoms to abandon the Old Norse gods and convert to Christianity.
Let's find out more about the Swedish Vikings, who they were, and where they voyaged!
Were Swedes Vikings a.k.a. Norsemen?
Swedes definitely played a big part in the Viking Age and were of Old Norse origin (along with Norwegians and Danes). They went on Viking voyages to places like England, France, Spain, Italy, Ukraine, Russia, the Balkans, Turkey, Georgia, and Azerbadjan, settling in and influencing many of the places.
Hang some Old Norse mythology on your walls
Hang Some Authentic Norse Mythology on Your Walls
Get in to the Viking spirit at home with our premium museum-quality prints sent right to your doorstep with free shipping worldwide.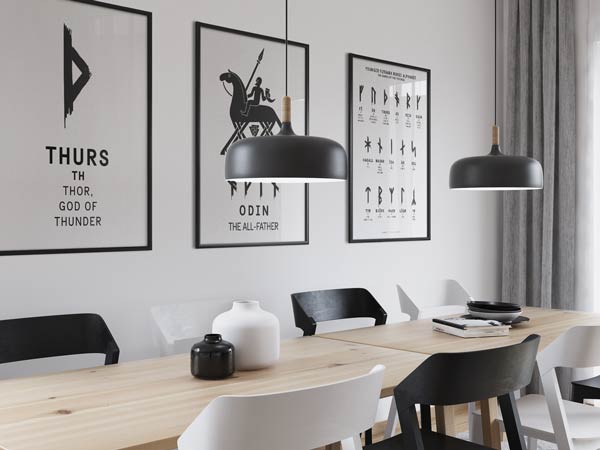 Get Them Now
The Swedes' most important city during the Viking Age was Birka, founded by one of the early Swedish Kings and situated in Lake Mälaren (close to the modern capital Stockholm), which ultimately connects to the Baltic Sea.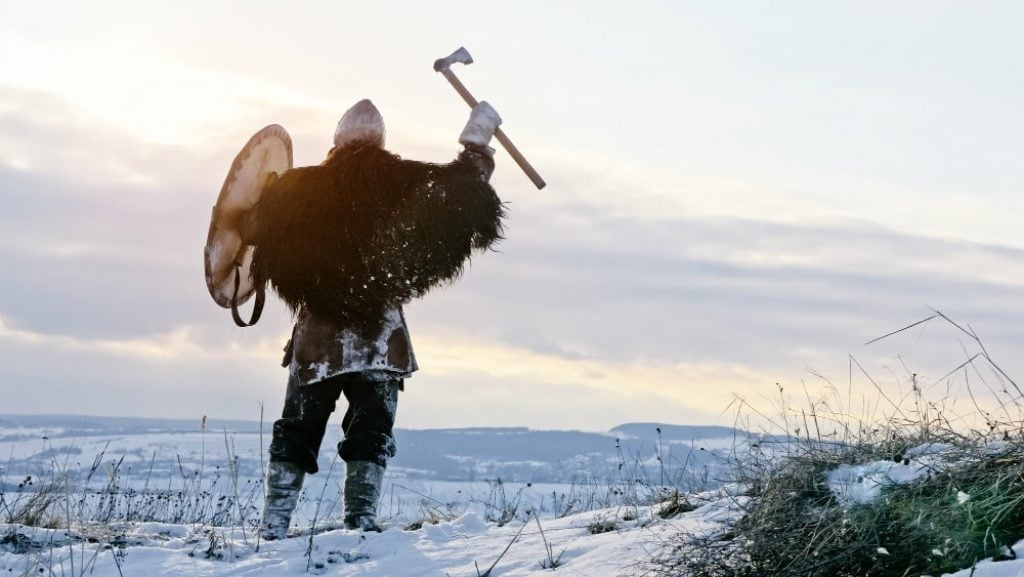 Are Modern-day Swedes Descendants of Vikings?
Today's Scandinavians are about 65%-80% "Viking Age Scandinavian" as far as DNA makeup goes, with the rest of the DNA being primarily Finnish, Western European, British, Eastern European, and Irish (all are > 1%).
Where Did Swedish Vikings Journey?
Swedish Vikings raid the Baltics
41 Swedes are killed and left behind around the island of Ösel, outside Estonia.
Varangian Swedes in Constantinopel
Swedes had reached "Miklagarðr" (Constantinople) in the 830s, and many of them were in the service of the Emperor as his personal elite guard.
Björn Ironside Raids the Seine River in West Francia, all the way to Paris
Björn Ironside Joins Hastein on a "Mediterreanean Raid"
The Vikings raided down the Iberian coast and fought their way through Gibraltar. The Norsemen then pillaged the south of France, before landing in Italy where they captured the city of Pisa and raided Sicily.
Rurik and his brothers journeys to Ladoga and Novgorod
Rurik and his brothers Sineus and Truvor were "Varangians" (i.e. Swedes and/or Gotlanders) who travelled to modern-day Belarus, Ukraine, and Russia, were they gained influence and ultimately came to rule over the Kievan Rus people, with the Rurik dynasty reigning over its successor states, including the Kingdom of Ruthenia, the Grand Duchy of Moscow, the Novgorod Republic and the Tsardom of Russia, until the 17th century.
Swedes join Danes and Norwegians in England
Many Swedish runestones tell tales of Swedish Vikings, such as Skoglar Toste and Ulf of Borresta, who left for glory and Gäld (ransom money) in England. Ulf of Borresta is memorized on a runsetone in Sweden, commemorating that Ulf had taken three danegelds in England; with Skagul Toste in 991, with Thorkel the High in 1012, and with Canute the Great in 1018.
Ibn Fadlan meets Swedish Vikings ("Rus") at the Volga river
The Arab chronicler Ibn Fadlan encountered a group of Norse "merchants" (specifically Rus with Swedish origins) on his travels near the Volga river in 921 CE, and described them as "perfect physical specimens, tall as date palms, blonde and ruddy".
The Swedish "capital" of Birka is flourishing from the influx of raiding riches
The city flourished for 250 years, but would eventually decline heavily in the 960s CE before being abandoned for Sigtuna in 975 CE.

Ingvar the Far-traveled raids the Black and Caspian Seas
Ingvar and his 3000 Viking warriors reached as far as the Caspian Sea east of Azerbadzjan. This Viking expedition has been mentioned on 25 runestones, the so-called Ingvar stones.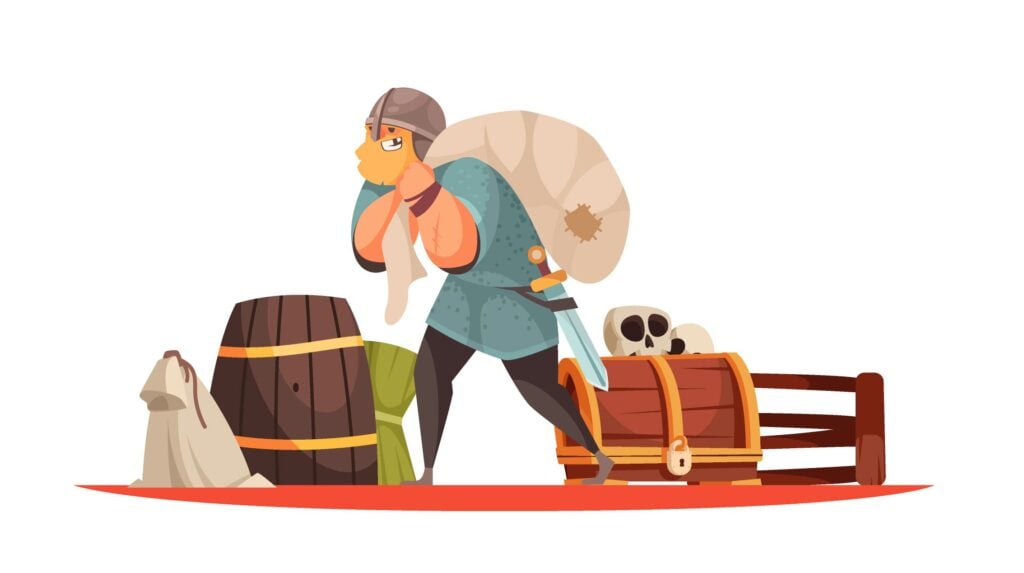 What Were the Swedish Vikings Called?
Swedes at the time could be called any of the following terms interchangeably by non-Norse cultures they encountered (as was common in those days):
"Vikings"
"Northmen"
"Swedes"
"Danes"
"Norwegians"
"Rus"
"Varangians"
"Vagyars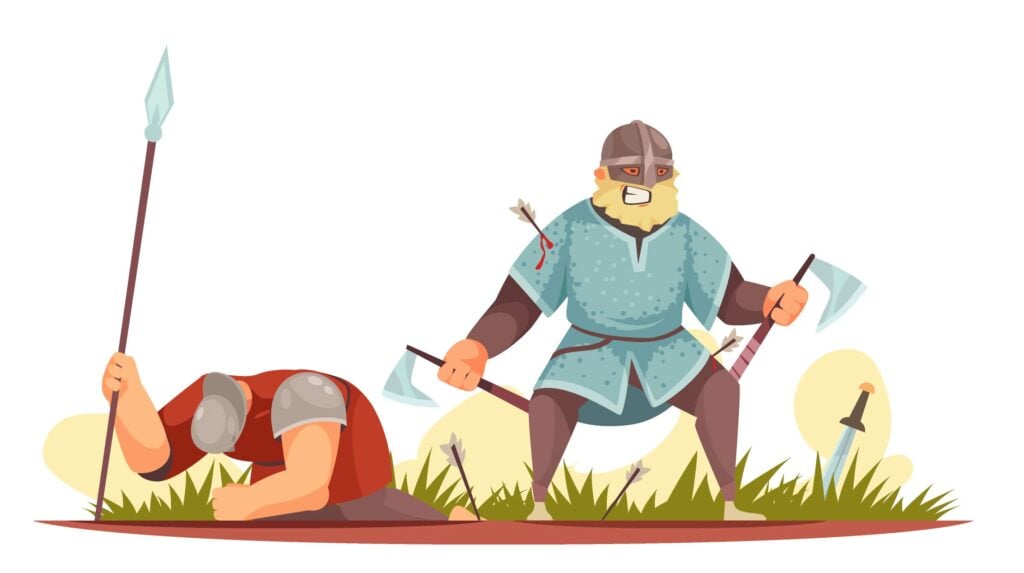 Who Are The Most Famous Swedish Vikings?
Ragnar Lodbrok – Legendary King of Sweden, Denmark and Norway, and main character of the TV series Vikings.
Björn Ironside – Son of Ragnar Lodbrok and King of Sweden
Erik Segersäll (Eric the Victorious) – The first King of Sweden that can be verified historically speaking
Rurik – The first ruler of the Kievan Rus, what would eventually become Russia.
Sigurd Ring – Father of Ragnar Lodbrok and mythical King of the Swedes and East Geats (Östgötarna)
Helge den vise (Oleg of Kiev) – Relative and successor to Rurik, expanding the Rus' influence greatly southwards, via Kiev all the way to Constantinopel where the Byzantine emperor had to pay to make them leave. Helge laid the foundation for the Kievan Rus' powerhouse that came to dominate most of what is today western Russia, Belarus, and Ukraine.
Ingvar Vittfarne (Ingvar the Far-Traveled) – Ingvar and his 3000 Viking warriors raided the Black Sea and as far as the Caspian Sea east of Azerbadzjan. This Viking expedition has been mentioned on 25 runestones, the so-called Ingvar stones.
Skoglar Toste – Viking who received Danegeld from the English after having invaded succesfully with Ulf i Borresta.
Freygeirr – Viking chieftain who probably led a leidang expedition. He is considered to have been active in the 1050s on the Baltic coast, and he has been identified on six runestones
Ragnvald Ingvarsson – Commander of the Varangian Guard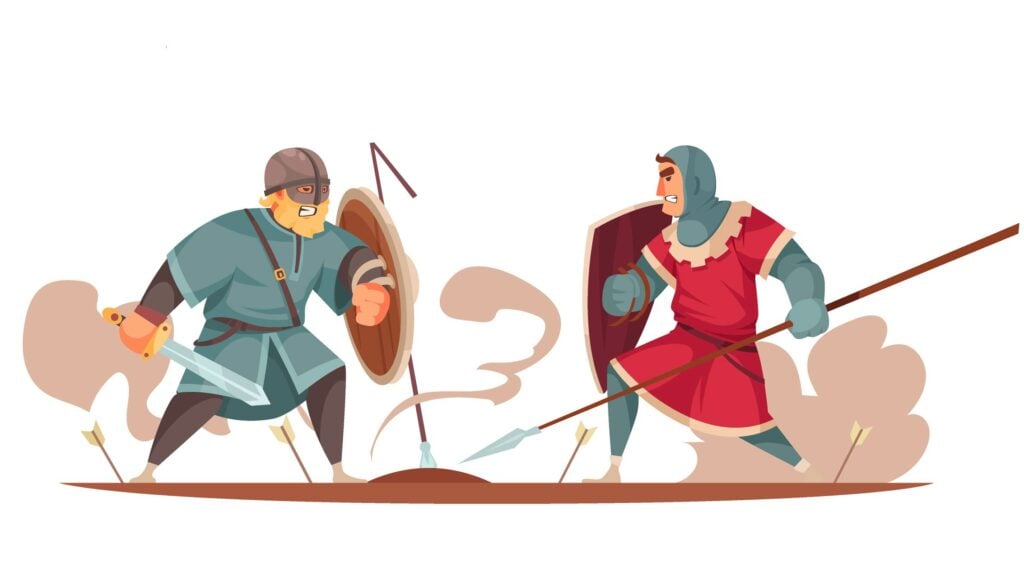 Are There Any Swedish Kings Who Were Vikings?
The Munsö Kings
Langfeðgatal lists the following line of Munsö kings:
Ragnar Lodbrok – earliest king mentioned in Langfeðgatal. Conquered Sweden from Eysteinn Beli according to the Hervarar saga.
Björn Ironside – son and successor of Ragnar Lodbrok.
Eric Björnsson – son and successor of Björn Ironside.
Eric Refilsson – son of Refil, a son of Björn Ironside, and successor of Eric Björnsson.
Anund Uppsale and Björn at Haugi – sons of Eric Björnsson and co-successors of Eric Refilsson.
Eric Anundsson – son and successor of Anund Uppsale.
Björn Eriksson – son and successor of Eric Anundsson.
Eric the Victorious and Olof Björnsson – both sons and co-successors of Björn Eriksson. Eric the Victorious is a historical king, with his reign lasting from 970 to 995.
Olof Skötkonung – real historical king 995–1022, son of Eric the Victorious.
Anund Jacob – real historical king 1022–1050, son of Olof Skötkonung.
Emund the Old – real historical king 1050–1060, illegitimate son of Olof Skötkonung.
All but the last three followed the Old Norse Gods, and were considered what we today refer to as Norse, or indeed Viking.
Who Lived in Sweden Before the Vikings?
The Germanic people living in Scandinavia during the Viking Age originated from multiple places and came to the region in three main migration waves;
Hunter-gatherers come to Scandinavia from central Europe

Farmers from Anatolia and Syria are added to the mix

Steppe herders from the Black Sea arrives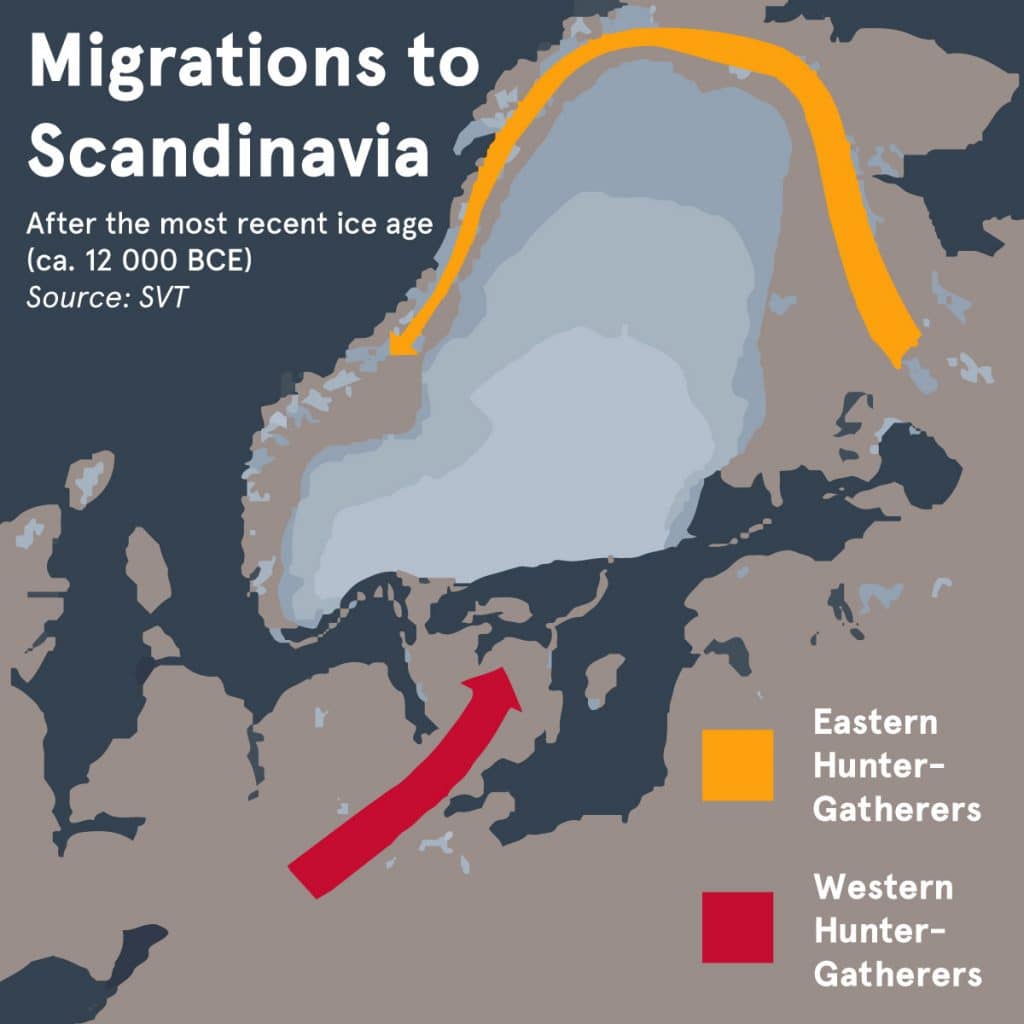 The Sami people arrived around the start of the Common Era (so around year 0) from the North-east via Finland, and were settled in northern Lapland, Sweden as the Viking Age started.
The Samis were known to trade and intermingle with Norse merchants from both Sweden and Norway, and may have been referred to as Fenni by Roman historian Tacitus when he mapped out the Scandinavian tribes around 98 CE.
How Long Did the Viking Age Last in Sweden?
The Viking Age lasted around 400 years in Sweden; beginning around 700 CE with the first European raids and ending around 1100 CE as the last Old Norse kings were christianized.
The first Viking king of the Swedes was likely Ivar Vidfamne (originating from Scania and ancestor to Harald Fairhair), and the last was Eric the Victorious (descendant of Ragnar Lothbrok and Björn Ironside of the Munsö Dynasty).
---
---
By the way, if you'd like to connect to your inner Viking and spruce up your walls at the same time, I've created a collection of high-quality and authentic (in other words, historically accurate) Norse posters and apparel.
Awaken Your Inner Viking
Shop Authentic Norse Posters & Apparel
Get in to the Viking spirit at home with our premium museum-quality prints and original apparel sent right to your doorstep with free shipping worldwide.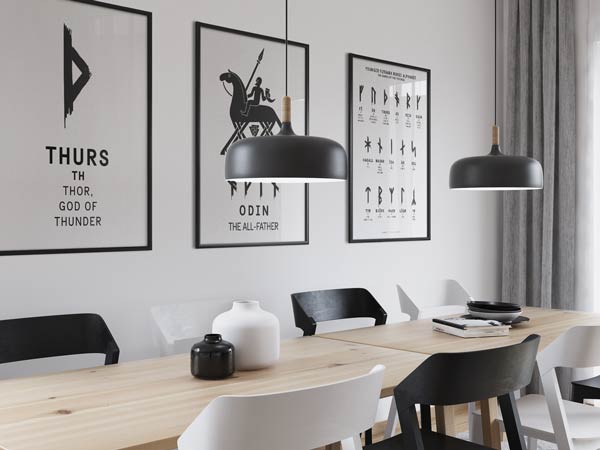 Get Them Now
---
Sources:
https://www.academia.edu/12722668/Kungal%C3%A4ngder_och_historieskrivning_Fornsvenska_och_fornisl%C3%A4ndska_k%C3%A4llor_om_Sveriges_historia
https://popularhistoria.se/sveriges-historia/vikingatiden/vikingar-i-vasterled
https://popularhistoria.se/sveriges-historia/vikingatiden/vikingar-i-osterled
http://www.septentrionalia.net/etexts/alfraedi3.pdf
http://cornelius.tacitus.nu/heimskringla/ynglingasagan/index.htm
https://www.nature.com/articles/s41586-020-2688-8
Similar Posts: