You might be considering studying in Scandinavia, researching on behalf of someone else's studies, or just curious in general how the most prestigious universities in the Nordic region stack up against each other. Either way, you likely have the same question: What are the best universities in the Nordic region, and how do they compare?
There wasn't really a good resource for this when this question popped up in my mind, so I set out to work out a good answer for this to hopefully help someone else down the road. In the most unbiased and scientific way I could think of, I ranked the 32 best universities in the Nordic region based on average independent international university rankings.
I've also included some basic info about each school so you can get a better sense of what type of school it is and what type of programs they offer.
After all, some universities specialize in one or two fields of study, while others may offer a wide selection of programs and possible degrees. It's worth keeping this in mind as you browse the list.
The 32 Highest-Ranked Universities in the Nordic Region
---
For 2021, ARWU ranks Karolinska Institutet as the 42nd best University in the world, and the 12th best in Europe.
Karolinska is among the top seven schools in the world in the fields "Nursing", "Public Health" and "Pharmacy and Pharmaceutical Sciences".
KI also ranks #16 in the world and 4th in Europe in "Biological Sciences", and #31 in the world and 10th in Europe in "Clinical Medicine".
The university is made up of four main campuses in Copenhagen:
North Campus – The Faculty of Science and the Faculty of Health and Medical Sciences.
City Campus – The Faculty of Social Sciences and Central Administration as well as Faculty of Health and Medical Sciences and the Faculty of Science.
South Campus – The Faculty of Humanities, the Faculty of Law, the Faculty of Theology, and the Faculty of Science.
Frederiksberg Campus – The Faculty of Science and the Faculty of Health and Medical Sciences.
KU is regularly ranked as one of the best universities in Denmark, the Nordic region, and Europe.
OiU regularly ranks in the top among both Norwegian and Nordic universities and conducts education and research within areas such as:
Theology
Law
Medicine
Humanities
Mathematics & Natural Sciences
Dentistry
Social Sciences
Education
The school also offers interdisciplinary programs more tailored towards the modern world.
Aarhus University specialises in the areas of Science & Technology, Arts, Business Administration, and Health but also offer a long list of other courses and programs.
There are around 3000 International students at the school, which profiles itself as an international university.
The University is the home of 15 scientific research centres (Centres of Excellence) funded by the Danish National Research Foundation, covering a wide range of different specialisations from DNA nano technology to Geoomicrobiology.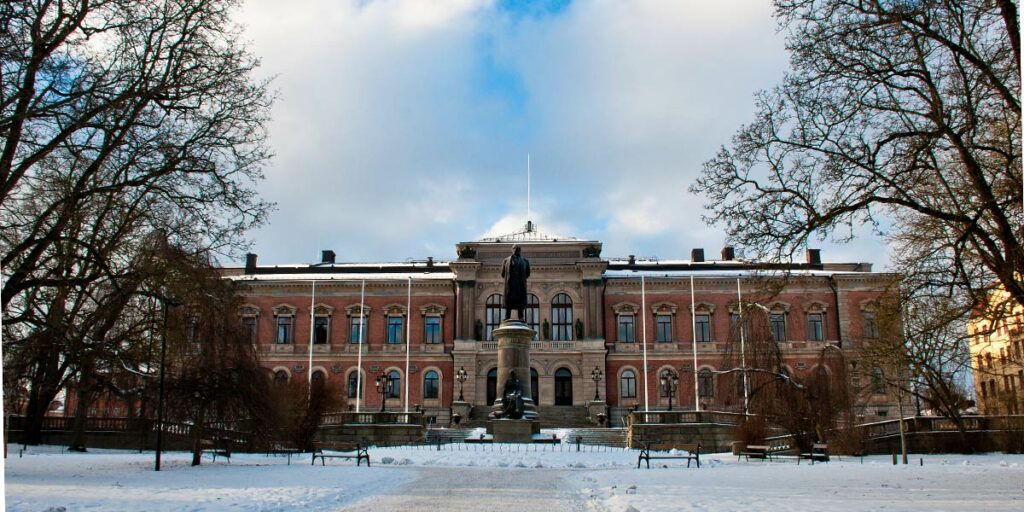 Uppsala University has been one of the more prestigious universities in the Nordics for more than 500 years, with famous alumni including Anders Celcius, Carl von Linné and Hans Rosling.
The university offers courses and programs within most subjects, but has an especially good reputation witin chemistry, biology, electrical engineering, English, modern languages, history, psychology, medicine and sociology (in each of these areas Uppsala ranks in the Top 200 internationally speaking per QS 2021).
And for those that appreciate beautiful campuses filled with architectural wonders, Uppsala does not disappoint.
It profiles itself as an international school and houses some
Stockholm University (SU) offers university studies in four colleges: Humanities, Law, Social Sciences, and Natural Sciences, and is ranked in the Top 100 of ARWU's global university rankings.
Being a public university in Sweden, Stockholm University's mission includes teaching, research, and pursuits to improve society as a whole.
SU offers degrees in 190 programs in total, with 75 master's programs taught in English.
LU offers 270 different programs and ranks in the top 50 in the QS World University Rankings within the areas of Geography (24th), Development Studies (32nd), Environmental Sciences (44th), Nursing (47th), Marketing (42nd), and Finance (47th).
Notable alumni include four Nobel Laureates, Carl Linneaus (before continuing at Uppsala U.), Samuel Pufendorf, Pehr G. Gyllenhammar, and Tage Erlander.
LU faculty is further associated with the creation of the first pacemaker, the discovery of the role of dopamine as a neurotransmitter, the determination of the number of chromosomes in humans, and the development of Bluetooth technology.
DTU is a member of the EuroTech Universities Alliance, and specializes in polytechnic studies and innovation within fields such as electrical, construction, production, and mechanical engineering.
Research areas include biotech, transportation, environment and energy, electric power and energy, and information and communication technologies.
The University of Gothenburg is one of the versatile universities in Sweden with eight faculties withing Creative Arts, Social Sciences, Natural Sciences, Humanities, Education, IT, Business, Economics And Law, And Health Sciences.
Copenhagen Business School offers degrees in economics and business administration, as well as other types of programs that combine business studies with social sciences and humanities, IT, philosophy, politics, language, sociology, and communication.
In addition to its focus on engineering and natural sciences, NTNU also offers studies in medicine, psychology, social sciences, the arts, teacher education, architecture, and fine art.
NTNU is also collaborating closely with its R&D partner SINTEF, providing ample research opportunities for students and graduates.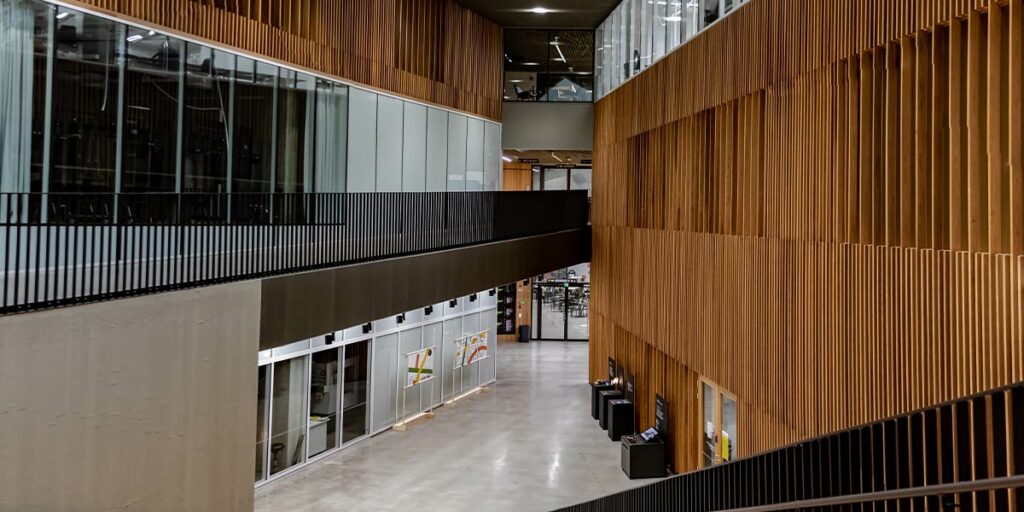 Aalto University was founded in 2010 after a merger of three major Finnish universities: the Helsinki University of Technology, the Helsinki School of Economics and the University of Art and Design Helsinki
The Finnish government set out to create a university focused on innovation, composed of six schools and a unique and modern focus of multidisciplinary programs within areas such as technology, economics, design.
The school is named after Alvar Aalto, the famous Finnish designer, architect, and entrepreneur – who also happens to be an alum.
University of Bergen is consistently ranked in the top one percent among the world's universities (often in the top 200), and especially high in fields such as earth and marine sciences.
Formally speaking, University of Bergen is considered Norway's second oldest University.
SLU offers degrees in Landscape Planning, Horticulture and Agricultural Sciences, Natural Resources and Agriculture Sciences, Veterinary Medicine and Animal Science, and Forest Sciences.
According to QS, the university ranks among the top three universities in the world within Agricultural Sciences, and in the top 30 within Veterinary Medicine. SLU also scores highly in ARWU's ranking within Agricutlural Sciences, Veterinary Medicine, and Ecology, while the NTU ranks SLU 16th in the world within Agriculture, 9th within Plant & Animal Science, and 20th within Environment/Ecology.
AAU ranked #6 in the world in the Times Higher Education Impact Rankings, measuring the impact of universities according to the UN's Sustainable Development Goals, making it the highest-ranked university in Europe.
In general rankings, the school hovers around the top 300 universities in the world, and offers subjects within design, engineering, exact sciences, information technology, humanities, medicine, and social sciences.
Chalmers offers studies within the following fields:
Architecture and Civil Engineering
Biology and Biological Engineering
Chemistry and Chemical Engineering
Communication and Learning in Science
Computer Science and Engineering
Electrical Engineering
Industrial and Materials Science
Mathematical Sciences
Mechanics and Maritime Sciences
Microtechnology and Nanoscience
Physics
Space, Earth and Environment
Technology Management and Economics
SDU offers a range of disciplines as well as a broad selection of business and engineering studies, with a focus on areas such as communication, information technology, and biotechnology.
The university is also the only university in Scandinavia that offers a degree in chiropractic studies.
Linköping specializes in fields such as medicine, business and economics, teacher education, and engineering, and receives research grants from the government within five strategic research areas: IT & mobile communication, materials science, security & emergency management, e-Science, and transport research.
Much like the Aalborg U (Denmark) and Aalto U (Finland), LIU has a modern focus and offering based on interdisciplinary studies and programs.
The university is divided into two schools:
School of Social Sciences
Department of Business Administration
Department of Law
Department of Sport Science
Department of Psychology
School of Technology
Department of Computer Science
Department of Engineering
Department of Applied Engineering
UTU is split up into 6 schools:
School of Humanities
School of Law
School of Mathematics and Natural Sciences
School of Medicine
School of Education
School of Social Sciences
Turku School of Economics
Umeå University is divided into eight Schools:
Umeå Institute of Design – UID offers a Bachelor program, master programmes in Transportation Design, Interaction Design and Advanced Industrial Design, and doctoral studies. It's the only Swedish school on BusinessWeek's top 60 list of design schools in the world.
Umeå Institute of Technology – The Institute offers a wide range of study programmes and is a member of the CDIO Initiative.
Umeå School of Architecture – Internationally orientated laboratory of sustainable architectural development.
Umeå School of Business and Economics (a.k.a. USBE) – The school offers one Bachelor program, four undergraduate programs (Civilekonomprogram) seven master's degrees programs (included the Erasmus Mundus Master in Strategic Project Management-program), as well as a number of doctoral programs.
Umeå School of Education (a.k.a. USE) – was inaugurated in January 2009 to replace the former Faculty of Teacher Education.
Umeå School of Fine Arts – was started in 1987 in a former factory next to the Umeälven river. Every year 12 new students are accepted to the school.
Umeå School of Sport Sciences – offers higher education to active athletes, but also sports related research in sports medicine and sport psychology.
Umeå University School of Restaurant and Culinary Arts – started in 1996 with the gastronomy program, and gives courses in leadership and hospitality management.
The school offers an especially notable Masters in Management (ranked 7th in the world), and Masters in Finance (ranked 18th in the world).
---
Note: A higher average ranking on international university ranking services does not always equate to a higher post-graduation average salary. Studies have shown that your average salary depends more on your individual area of study.
---
Sources:
https://www.topuniversities.com/university-rankings/world-university-rankings/2022
https://www.timeshighereducation.com/world-university-rankings/2022/world-ranking
https://www.shanghairanking.com/rankings/arwu/2021
https://www.usnews.com/education/best-global-universities/rankings
https://www.webometrics.info/en/WORLD
https://www.ifau.se/Forskning/Publikationer/Working-papers/2009/Stability-of-college-rankings—a-study-of-relative-earnings-estimates-applying-different-methods-and-models-on-Swedish-data/