Scandinavian design has been making its way into more and more homes around the world since its initial breakthrough in the 1930s (not the least due to the recent rise of IKEA), and today it is a favorite among influencers, interior design nerds, as well as regular folks trying to create a cozy, functional, and balanced home.
Having lived and breathed Scandi design my entire life, I am now starting to see a lot of stores and brands jumping on the bandwagon (because money!) without seemingly having anything to do with any of the principles that we get to learn natively growing up in the Nordic region.
So with this guide, I'd like to help you in the simplest possible way to figure out what actual Scandinavian and Nordic design looks like, how you can easily achieve it in your own home, and where you can buy furniture and decor that either is from the region or at least follow the Scandinavian tradition in an authentic way.
What is Scandinavian Design?
Scandinavian Design is a term often used to describe the modernist design movement that originated in Scandinavia in the 1920s and 1930s. The style is characterized by its simplicity, functionality, and use of natural materials. Common features of Scandinavian Design include sleek lines, natural materials such as wood, stone, and concrete, and a focus on function over form.
Notable Nordic and Scandinavian designers include Arne Jacobsen, Alvar Aalto Josef Frank, Jens Jensen, Finn Juhl, Greta Grossman, Kaj Franck, Kaare Klint, Poul Henningsen, Hans Wegner, Eero Saarinen, Monica Bøgh-Guldberg, and Kay Bojesen.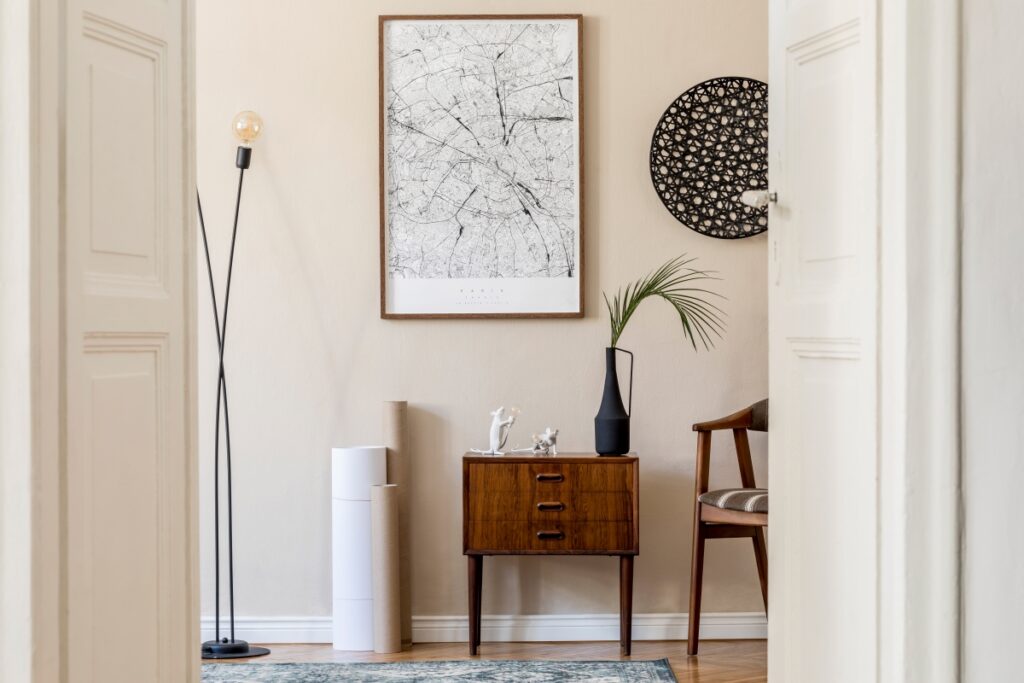 Elements & Characteristics of Scandinavian Design
Functionality
Simplicity & Minimalism
Natural materials
Smooth and clean lines and shapes
Muted and natural colors
Wall art and art figures
Flexibility
Plants
Accents (Copper & Steel)
Sustainability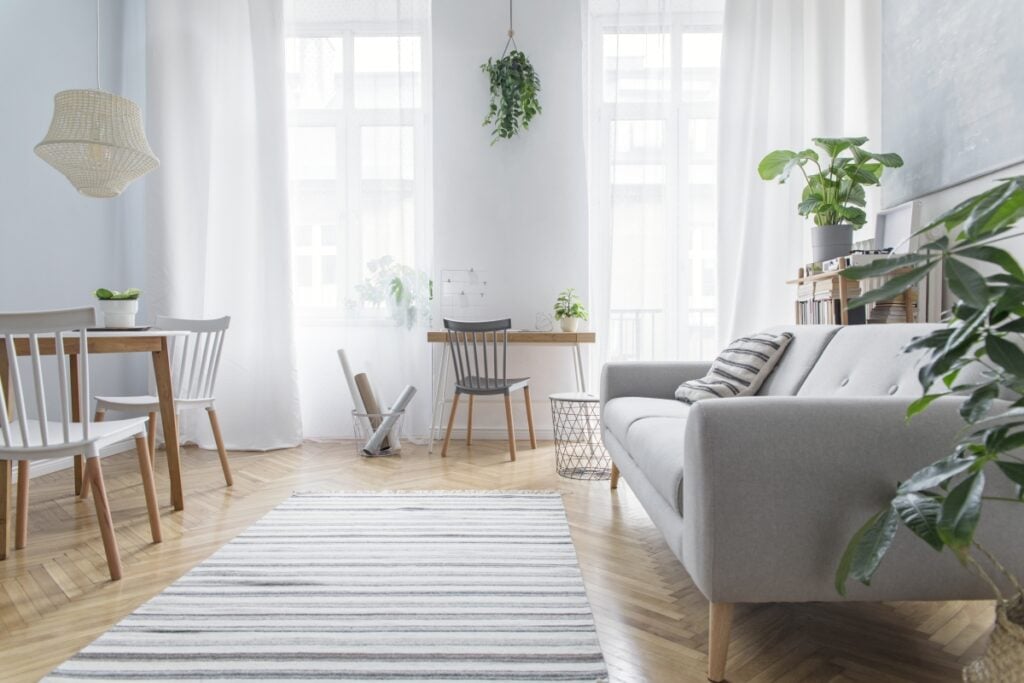 The Essential Cornerstones of a Scandinavian Home
Bright light
Less is more
Open Spaces
Coziness (candles, fireplace,
Muted and brighter tones contrasted with darker blacks and greys
Warm materials such as leather, wood, ceramic, and metals
Potted plants & cut flowers (not too many different colors)
Meticulously picked decor details (objects that carry some significance to you)
A mix of classic and modern design
Plenty of cozy and soft pillows, blankets, and plaids in cotton, linen, or wool
Inviting atmosphere
Colors of Scandinavian Design
Scandinavian design is known for its use of muted colors, typically shades of green and brown. This is in contrast to the bright colors often seen in popular American design.
We Scandinavians usually tend to believe that a room should be able to adapt to various seasons, while still looking aesthetically pleasing.
When designing a Scandinavian-inspired room, aim to use colors that will blend well with other colors in the room and with the natural light. This will help to create a relaxing, harmonious atmosphere. Some other colors that are often used in Scandinavian design are cream, beige, and off-white.
Here are some example Scandinavian design color palettes (usually to be combined with bright walls and wooden floors):


Is there a difference between Nordic and Scandinavian design?
There is a great deal of overlap between Nordic and Scandinavian design, but there are a few key distinctions that should be noted. Nordic designs tend to be more minimalistic and clean, while Scandinavian designs are often more colorful and tactile. Additionally, Nordic designs are often inspired by natural elements such as woods and ice, while Scandinavian designs are often inspired by traditional craftsmanship.
Overall, these differences are subtle but can make a big impact on the overall aesthetic of a design project. If you are looking for inspiration in designing your next project, be sure to explore both styles!
What's the difference between Scandinavian and Minimal Design?
Scandinavian and Minimal Design are two different design paradigms that focus on creating minimalistic and harmonious designs. Scandinavian Design is more conceptual in nature, while Minimal Design is focused more on the function of a design. Scandinavian Design is often characterized by its use of natural materials and simple forms, while Minimal Design is focused on the use of modern materials and a minimalistic approach to form.
Both styles can be used in a variety of different applications, and they can be used together or separately. Scandinavian Design is often used in residential and commercial settings, while Minimal Design is more commonly used in the design of products and websites. While both styles have their own strengths and weaknesses, they are both worth exploring if you are looking for a more creative and functional approach to design.
How Scandinavian Design Actually Looks Like
Scandinavian Design Living Room Examples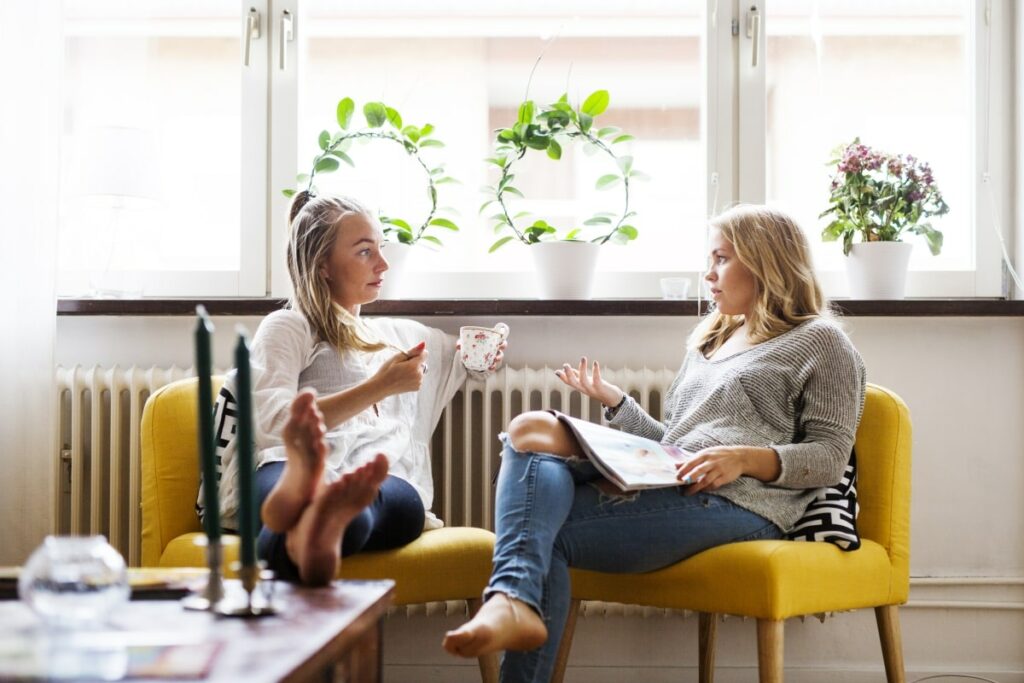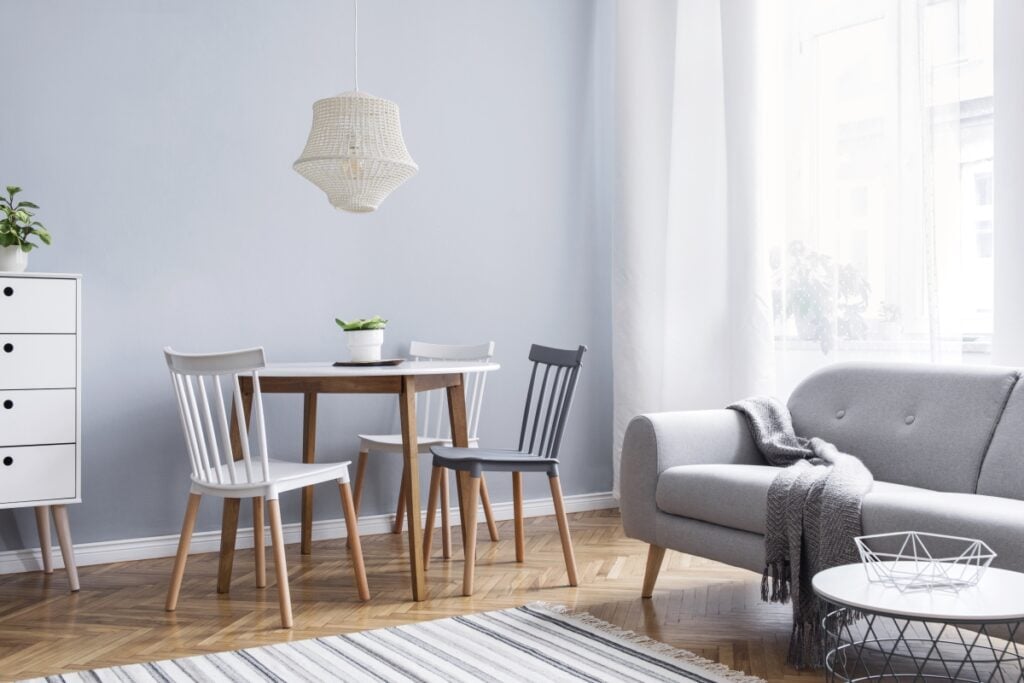 Scandinavian Design Bedroom Examples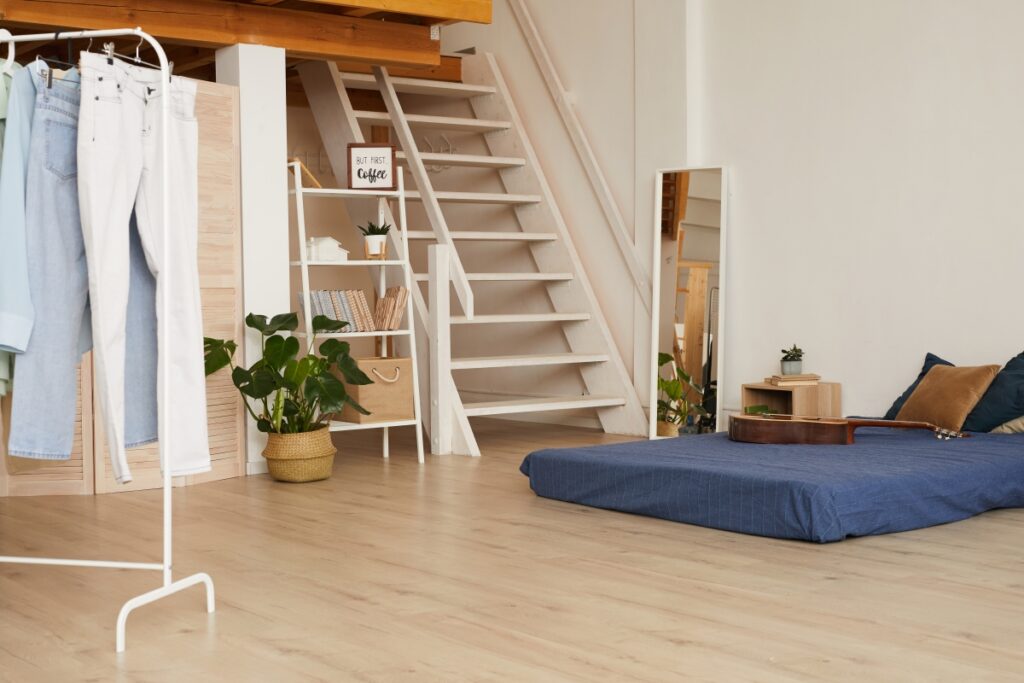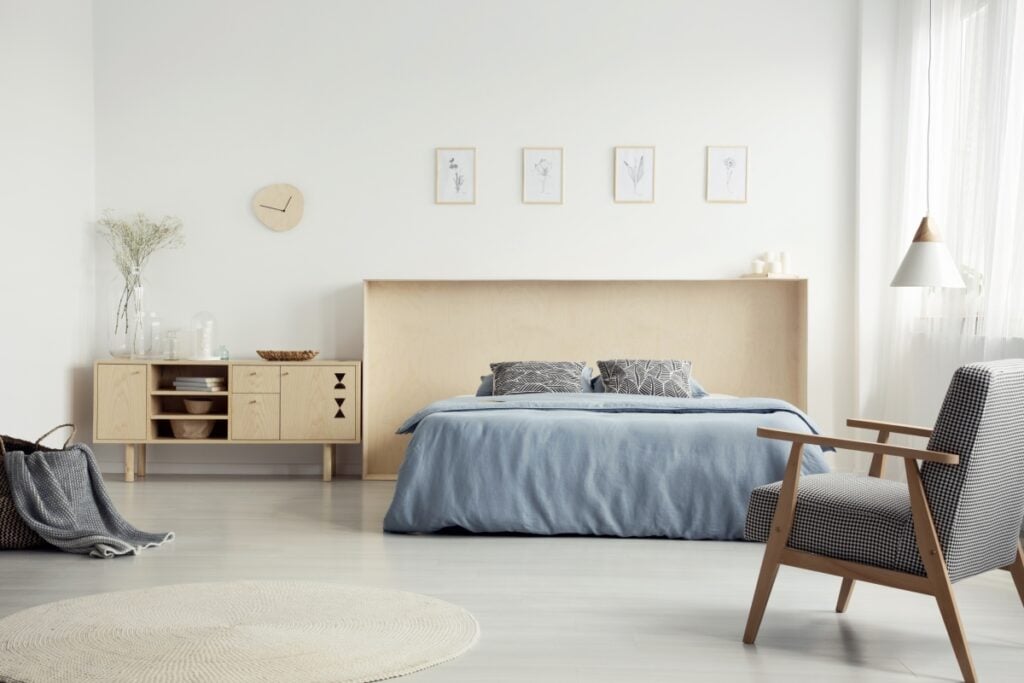 Scandinavian Design Kitchen Examples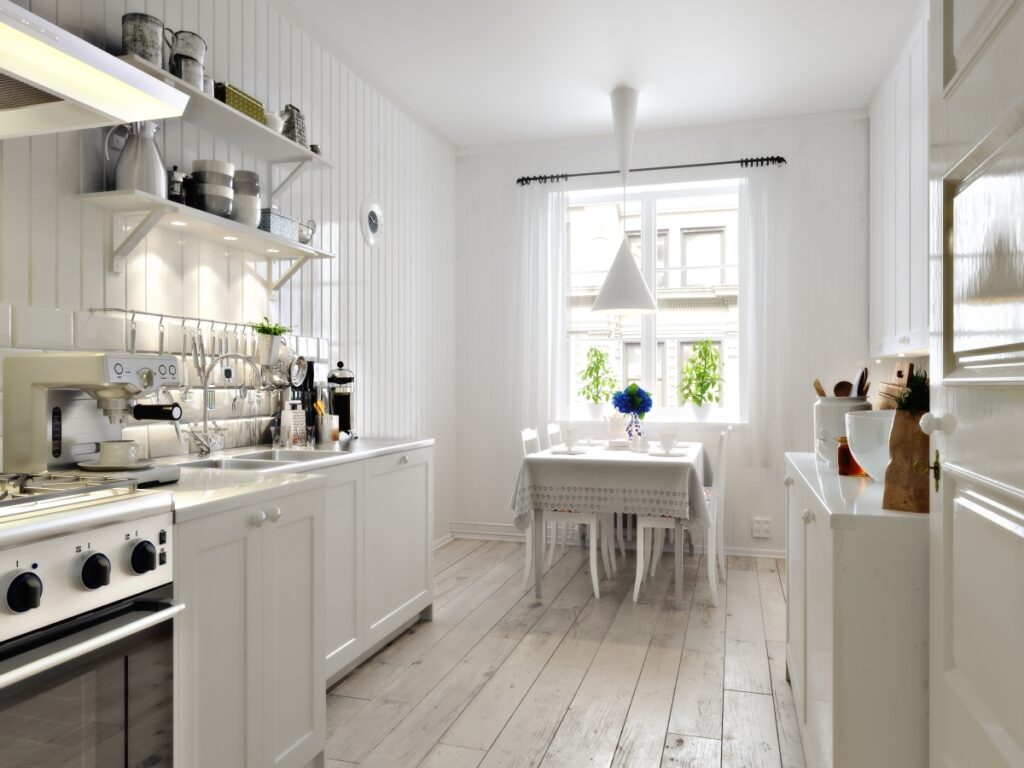 Scandinavian Design Kids Room Examples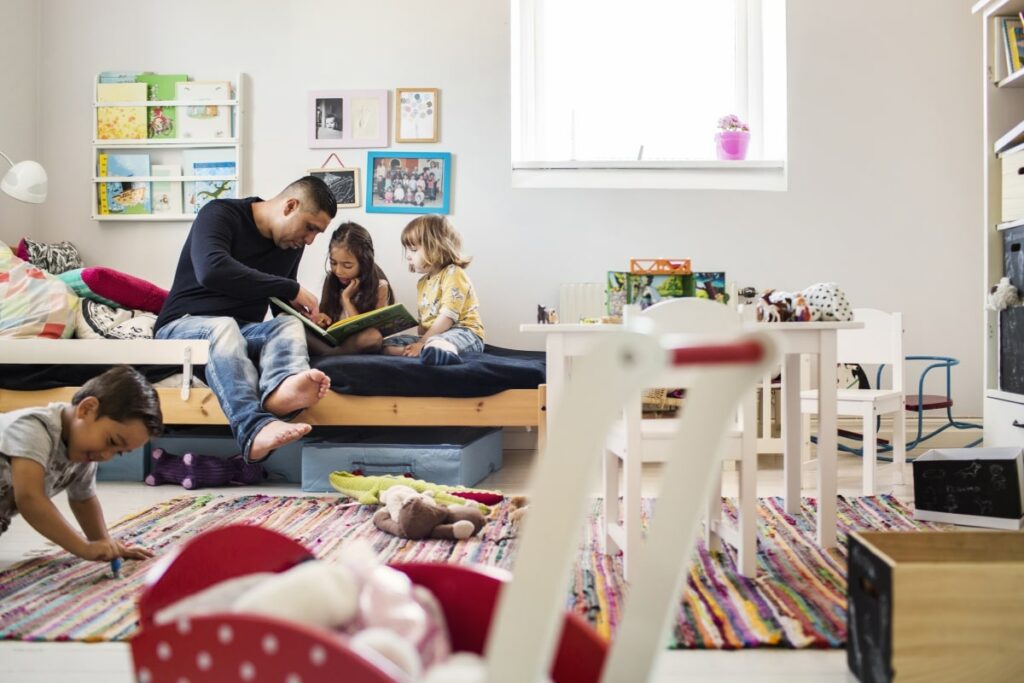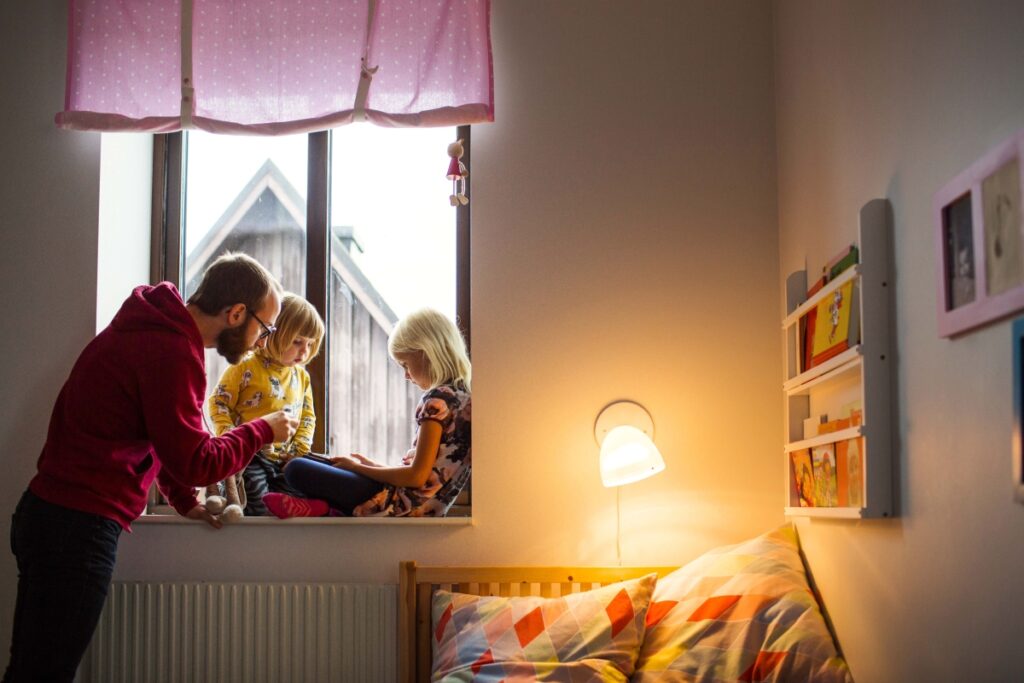 Where To Buy Scandinavian Design
Where to Buy Scandinavian Design Products in North America
If you're looking to update your home with Scandinavian design, there are a few places that you can buy it in North America.
The most obvious option is Swedish superstore IKEA – the quintessential Scandinavian democratic design store. IKEA sells plenty of Scandinavian furniture, decor and inspiration in their gigantic stores. You can also find Scandinavian design products on Amazon, Etsy, and other general online retailers.
Here are some good options where you can buy Scandinavian design furniture, decor, and more:
BoConcept
2Modern
Connox
Design Within Reach
Article
Urban Outfitters
AllModern
By Lassen
H&M Home
Joss & Main
Houzz
Walmart
Joybird
Hayneedle
Another popular option is the Scandinavian Design specialist stores (why they are called this I do not know), which are located mainly in major metropolitan areas. Although these stores do not have a direct connection to local Scandinavian design — nor do they seem to keep up with the latest trends from the Nordic region — they do carry a wide range of affordable Scandinavian-esque products, from furniture to wall art to rugs.
If you don't live in a major metropolitan area, or you want to buy Scandinavian design products that are not available in stores, any of the online retailers listed above will ultimately offer the best selection.
You can also find Scandinavian design products on eBay and other auction sites.
The Rise in Popularity of Scandinavian Design
Scandinavian design is all the rage right now. But why is it so popular? Let's go back to where it all started.
The History of Scandinavian Design
Scandinavian design has been around for centuries and has evolved to become one of the most popular styles in the world. The origins of Scandinavian design can of course be traced back to the Viking era, when the Norse seafarers and traders began to influence the architecture and decorative arts of their native countries.
But more modern iterations of Scandinavian has its roots in the 1800s Arts and Crafts Movement in Scandinavia, which encouraged people to use natural materials and techniques in their work. This led to a resurgence of regional design styles in the whole Scandinavian region.
When the German Bauhaus movement started in the 1920s, it made a huge impression on the Nordic region as a whole, and the Stockholm Exhibition of 1930 featured new Scandinavian design ideas built on German functionalism and accessibility – the first real steps towards modern Scandinavian design.
Here's everything you need to know about Bauhaus in 50 seconds:
In the 1940s, Scandinavian designers began to experiment with new forms of architecture and furniture, and in the 1950s the Northern European concept of Democratic design was cemented, calling for beautiful design that anyone should be able to afford by the likes of Alvar Aalto and Nisse Strinning.
By the 1960s designers around the Nordic region had developed a distinctive style that was known for its functionalist designs and clean lines, and that eventually came to be known as Scandinavian design.
Over time, Scandinavian design has become synonymous with clean lines, functionalism, and simplicity. From the minimalist aesthetic to the use of natural materials, Scandinavians have developed a distinct style popular throughout the world, and its unique aesthetic has been influential in many fields, including architecture, fashion, and art.
So Why Is Scandinavian Design So Popular?
There are a few reasons Scandinavian design is so popular:
The countries of Scandinavia have a long history of producing high-quality goods. This has led to a tradition of using quality materials and craftsmanship in everything from cars to furniture to architecture.
The Scandinavian countries are known for their clean, modern aesthetic. This style is often characterized by simple lines and geometric shapes, and it is popular among both consumers and professionals alike.
The Scandinavian countries have a strong environmental ethic. This has led to designers creating products that are environmentally friendly and sustainable.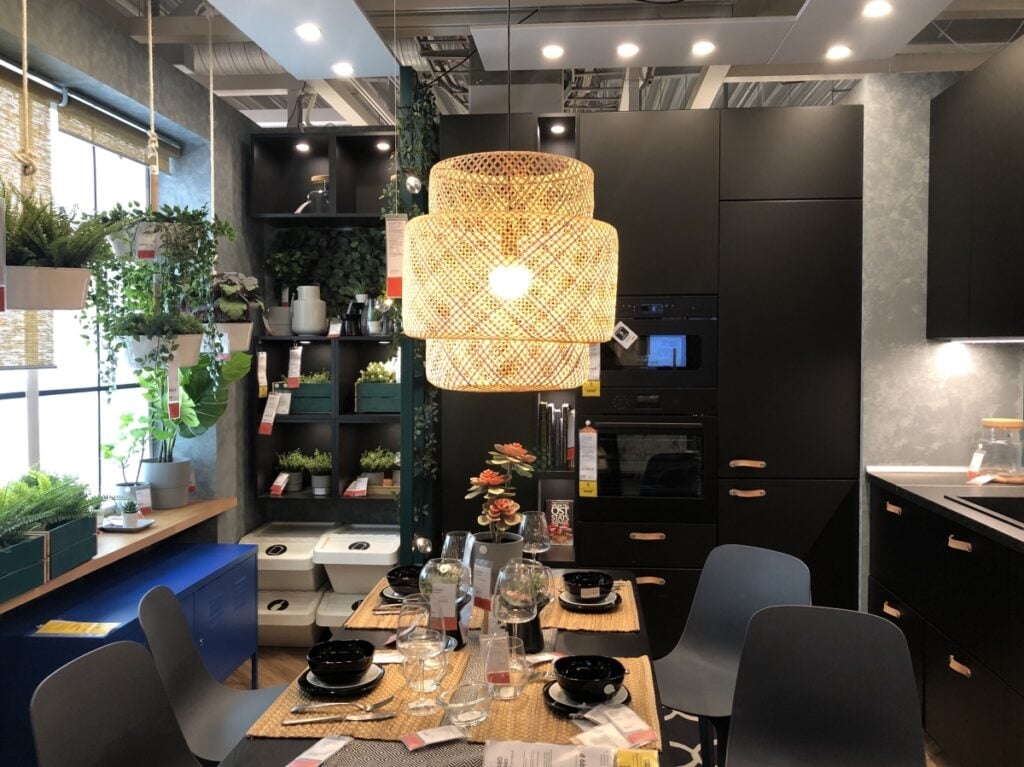 Scandinavian design is also often seen as being modern, sleek, and stylish, likely in part due to Scandinavian countries having a long history of being leading designers in many different industries. For example, Scandinavia (and Sweden more specifically) was the birthplace of Volvo Cars and IKEA, two companies that are known for their innovative and stylish designs around the world.
Its popularity might further stem from being very minimalistic in nature, which can be seen in products such as furniture and appliances (often designed with a focus on functionality over aesthetics).
Finally, Scandinavian designers are often known for their use of natural materials such as wood and stone. This makes their products sustainable and environmentally friendly, something that is definitely more popular in the 21st century than ever before.
What are the Benefits of Using Scandinavian Design?
The popularity of Scandinavian design is evident in the billions of dollars that have been invested in Scandinavian companies and products over the years. Some of the benefits of using Scandinavian design include:
Clean and modern designs that are easy to use and attractive
Strong focus on functionality over formality
Use of natural materials such as wood, stone, and glass
Emphasis on simplicity and functionality
It is often environmentally friendly
Dive Deeper into Scandi Style Rooms
If you'd like to dive even deeper, here's a video I really dig with awesome shots inside Scandinavian-inspired rooms over some nice beats:
Quick Answers About Scandinavian Design:
Is Scandinavian Design Timeless?
There is no one answer to this question since it depends on personal taste. However, many people believe that Scandinavian design is timeless because it is rooted in tradition and relies on natural materials. This approach often results in designs that are both elegant and functional.
After all, Scandinavian design has been around for centuries and is still popular today. Scandinavian design is as close to timeless as we can get today, and will likely continue to be popular for years to come.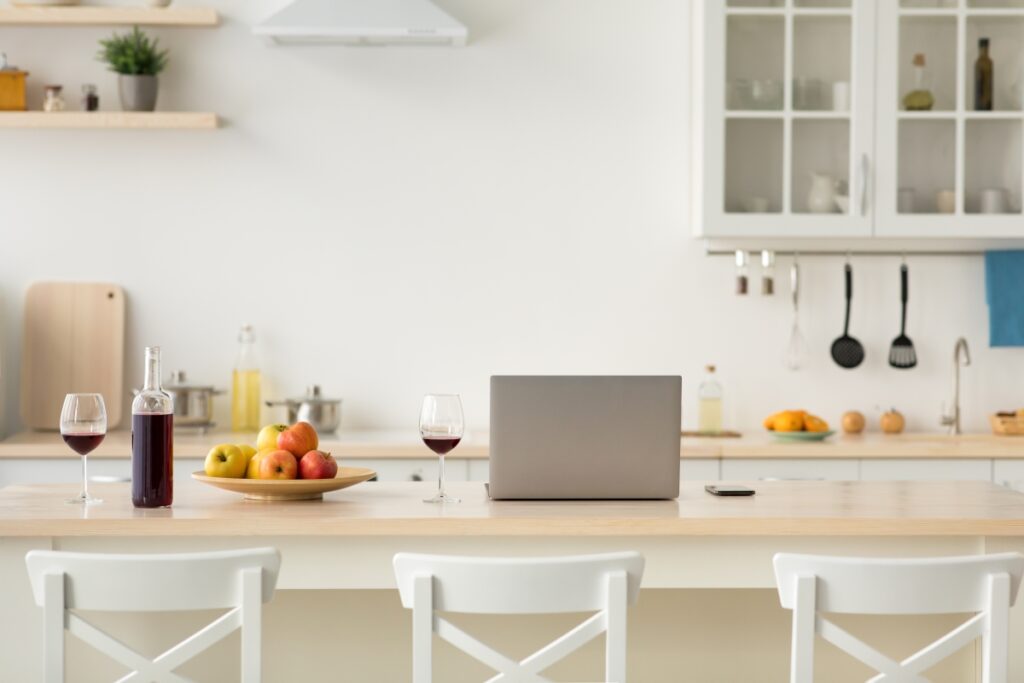 Why Are Scandinavians So Minimalist?
There are many unique features that set Scandinavian design apart from other design trends. For example, Scandinavian designers often emphasize simplicity and functionality over ornamentation or extravagance.
They also prefer natural materials, such as wood and wool, which gives their designs a rustic feel. 
Finally, Scandi Design doesn't try to stand out or make a statement, but is instead fairly low-key in its approach.
How Has Scandinavian Design Evolved Over the Years?
Since the early 1900s, Scandinavian design has evolved to become one of the most recognizable and respected styles in the world. While its roots can be traced back to traditional handicrafts and furniture, Scandinavian design today is characterized by its simplicity, functionality, and modern aesthetic.
Some of the key factors that have contributed to this success include the region's strong traditions in woodworking and metalworking, as well as its close proximity to Germany and Italy, two of Europe's most influential design hubs. Today, Scandinavian design is found in everything from furniture to architecture to fashion. It has even become a popular choice for home renovations in Canada and the United States.
It has evolved to be more sophisticated and stylish than ever before, with sleek lines and simple shapes, making them popular among modern fashion-conscious consumers and interior designers alike.
Why Are Scandinavians So Minimalist?
Scandinavian people may be a bit more minimalist than the average earthling because of our unique culture, climate, and economy.
For example, Scandinavian culture is known for an emphasis on individualism and self-reliance. This can lead to a minimalist lifestyle because it emphasizes using as few resources as possible.
In addition, Scandinavia has a cold climate which can lead to a preference for using less energy to stay warm.
Finally, the Scandinavian countries have some of the highest GDPs in the world, which allows people to live relatively comfortably without having to worry too much about spending too much money.
What Style is IKEA Furniture?
The Swedish furniture company IKEA is known for its affordable, easy-to-use furniture. The furniture is typically made of plastic and metal, has a minimalist design, and is often brightly colored. While the style of the furniture is popular in many parts of the world, it is particularly popular in Scandinavia.
Do Scandinavians Like IKEA?
Scandinavians are definitely big fans of IKEA in general, with most homes in Sweden being almost entirely decorated with IKEA furniture. With a cheap price and a high level of design, it's not hard to see why it's so popular.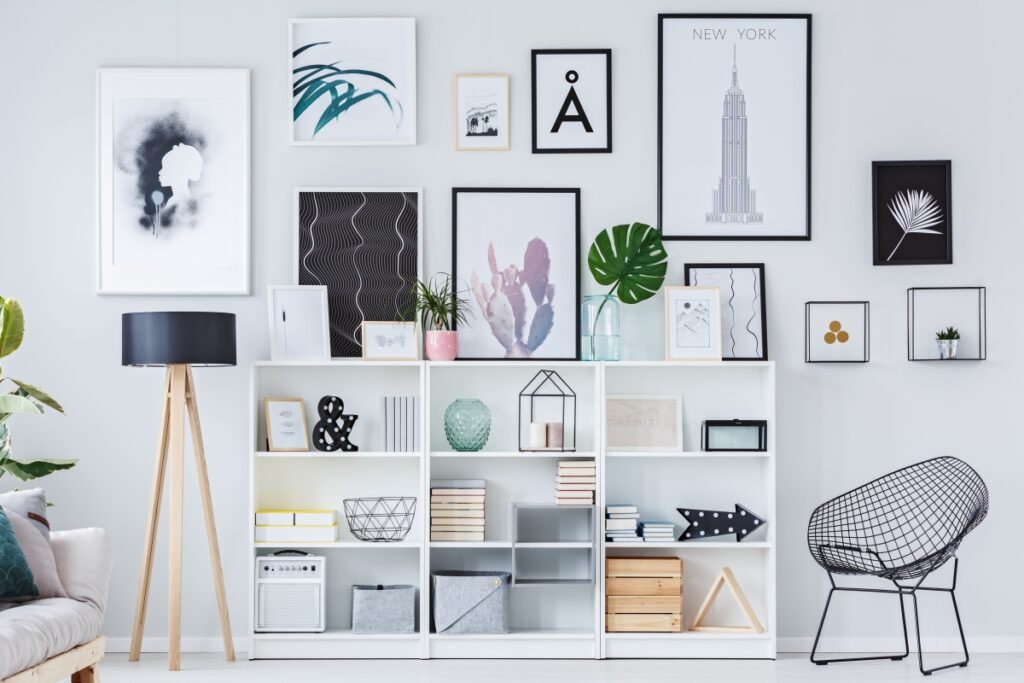 Why is Scandinavian Design Usually so Expensive?
Some of the reasons Scandinavian design is generally more expensive is because it is often more labor-intensive to create, and there is a premium placed on artisanal production with natural materials. Additionally, many Scandinavian designers are also known for their unique and experimental approach to design, which can add to the price tag.
Furthermore, as Scandinavian designers are generally based in Europe prices for luxury goods are also generally higher. 
Similar Posts: