My American better half and I moved from the US to Sweden when my US visa expired, and although we had to move out of necessity, we have discovered plenty of other reasons why one might want to make this move. I've been curious for a long time why other people have made the move, and finally spent some time asking people I know who have decided to move to Sweden (from primarily the US and UK) what their reasons for moving were, and why they picked Sweden of all countries.
Sweden after all may seem very similar to many other European countries, so it may be useful for you to know other people's reasoning if you are also contemplating a move, or just curious about life in Sweden in general.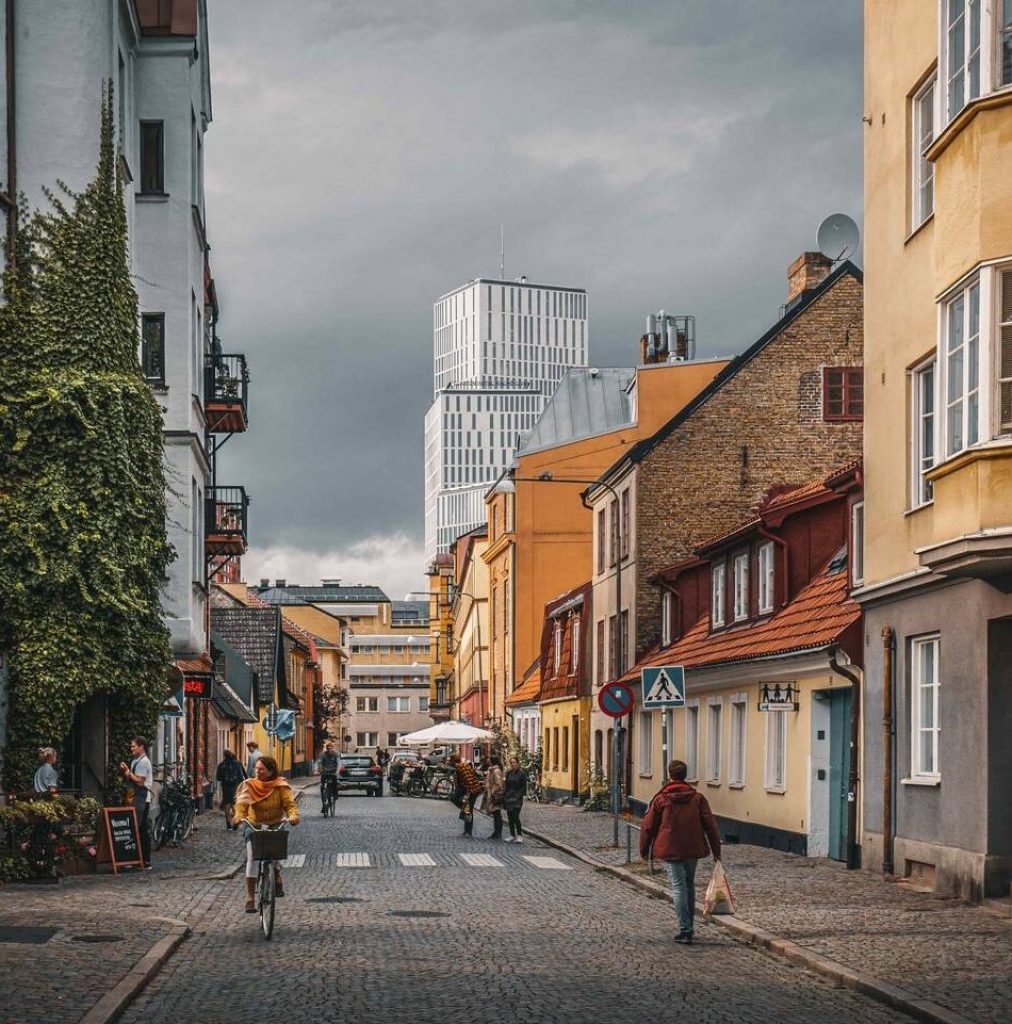 I chose to exclude reasons that are unique to anyone's specific situation, and not something most people will be able to relate to (i.e. excluding reasons such as "I moved because my partner/family member is Swedish").
So without further ado, here are the most common reasons why US and UK expats decided to move to Sweden: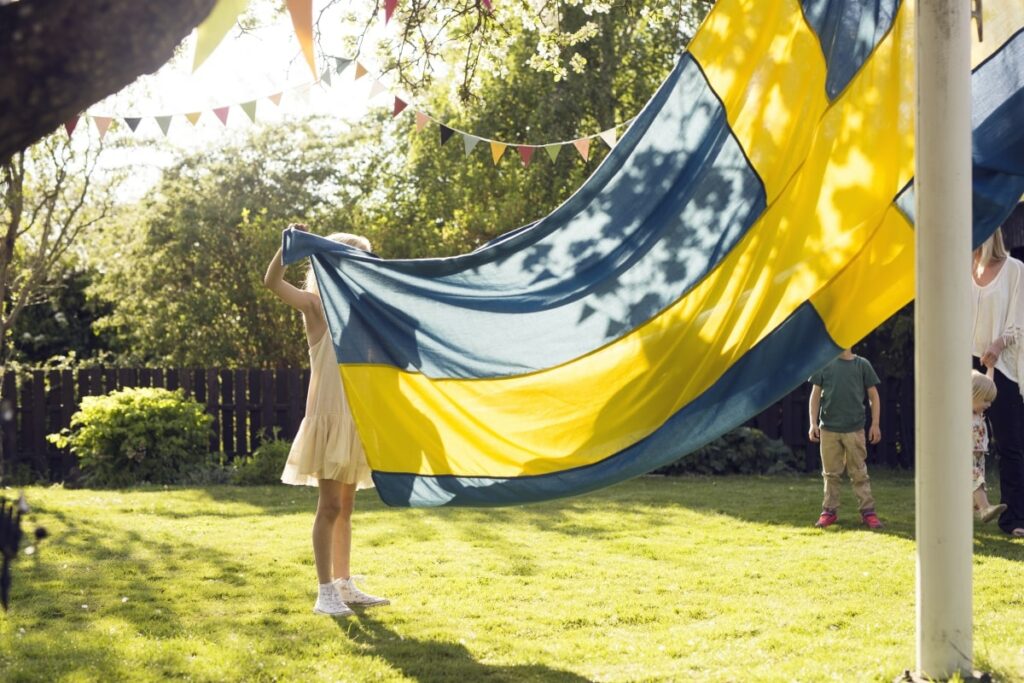 Sweden Offers Livable Salaries in Most Professions
The income gap is much smaller in Sweden compared to the US and UK, meaning you are more likely to be able to live a good life on a standard working-class wage.
Sweden scores very low on the Gini coefficient, the most globally used measure of income distribution and inequality. With a Gini index score of 28.8, Sweden ranks 155th in the world. In comparison, the UK ranks 110th and the US ranks 54th with Gini scores of 34.8 and 41.1 respectively (a lower score is preferred as it means lower inequality and better income distribution).
Income inequality by country (1st = most unequal, 172nd = most equal)
The Gini Index ranks 172 countries by income inequality. Source: World Bank 2021
I want to add here that the income gap is showing signs of widening in Sweden, as it currently is in most nations in Northern Europe, but it's still nowhere near the US and UK levels.
Sweden Offers Clean Air & Clean Water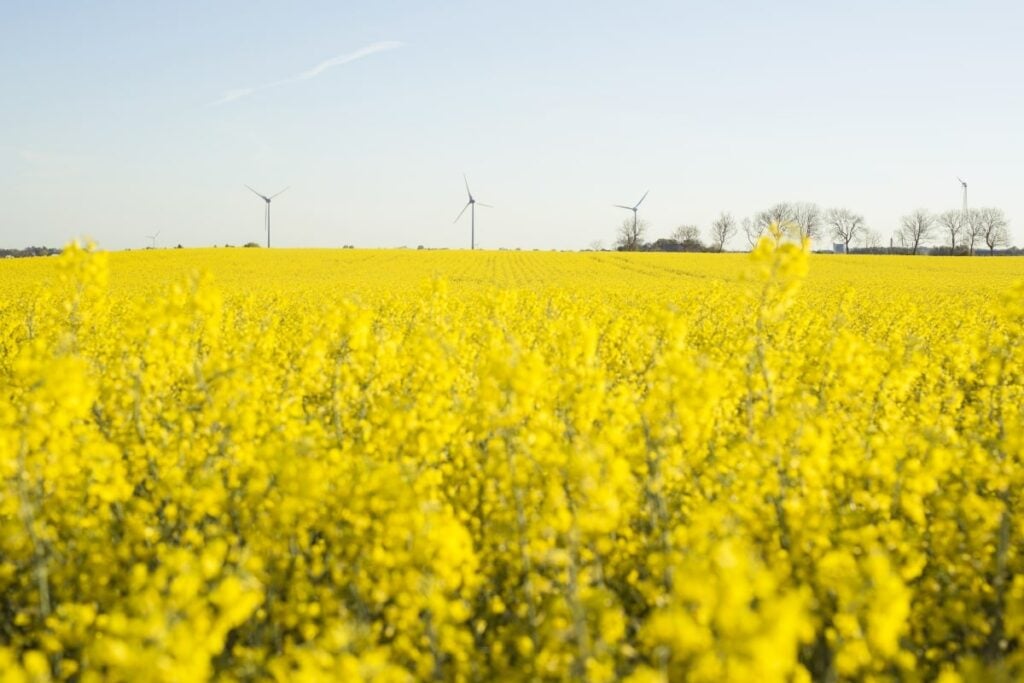 Even in the bigger Swedish cities, you'll notice the air feels clean and the tap water tastes great (bottled water quality according to many of the expats). Sweden is proud of its clean air and water and takes great care in keeping it that way, with more policies intended to protect the environment than most other EU members.
World Air Quality Report Ranking
Non-sovereign states excluded. Source: Greenpeace / IQAir 2021
Sweden Offers Free/Low-cost Education Incl. University
EU / EEA / Swiss citizens with a permanent residency permit in Sweden can attend University free of charge, and Swedes will even get paid every month in the form of a combined study grant and low-interest loan totaling 2732 SEK / 316 USD (in 2021).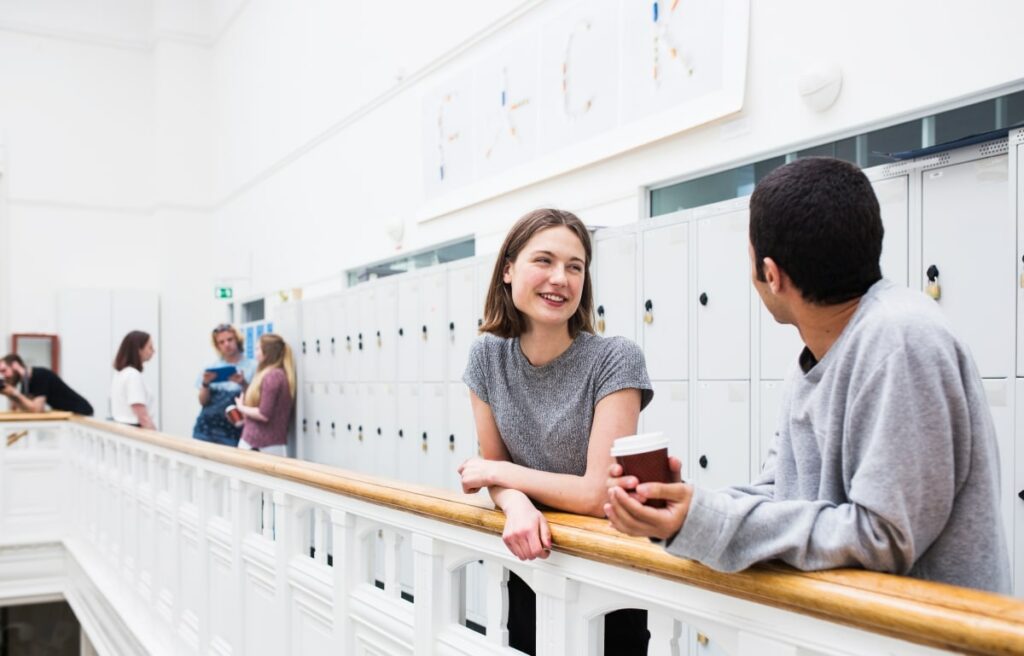 US citizens pay on average 129 000 SEK / 14 900 USD per academic year (as per 2021), with scholarships available to apply for to lower this amount.
Many expats also have to consider tuition fees for any kids (actual or planned) in need of attending preschool or school, which are based on the family income and never more than SEK 1 500 per month.
Sweden also gives students the choice of attending public or private school at no difference in cost, which will be important for those who wish to attend bilingual schools. Furthermore, there is a strong focus on utilizing computers and IT services in school, with over 70% of students in Sweden having access to their own computers.
Sweden Offers Long Parental Leave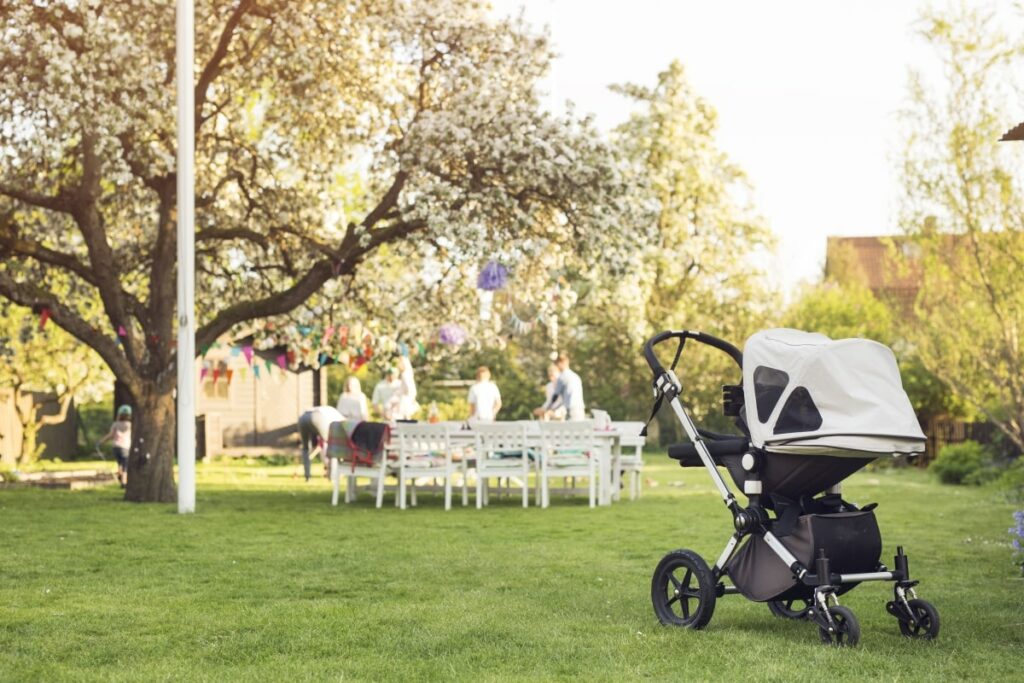 We're raising three kids and have both appreciated the chance to take time off work and instead spend it with the kids during their first few years. Even as a workaholic solopreneur I have had a chance to bond with each of my kids without worrying about our monthly income.
Parents in Sweden get to share a pool of 480 days (approx. 16 months) of paid parental leave between them, with 90 of them reserved for each parent (meaning the other parent can't utilize them). The reserved days contribute to a more evenly distributed parental leave between the mother and father.
The compensation is 80% of your regular paycheck, with a ceiling of around 500 000 SEK / $58 000 USD per year (over which you will not receive additional compensation).
Sweden Has Low CO2 Emissions & Clean Energy
Sweden ranks 4th out of 149 countries for the category Planet & Climate in The Good Country Index, and has undertaken numerous efforts to become carbon neutral (meaning net zero emission of greenhouse gases) by 2045.
Sweden produces 6 times more renewable energy per capita than the US, Swedes consume 6 times more hydroelectric energy than Americans, and the US as a whole consumes 75.3% of its total energy from fossil fuels compared to 13% in Sweden.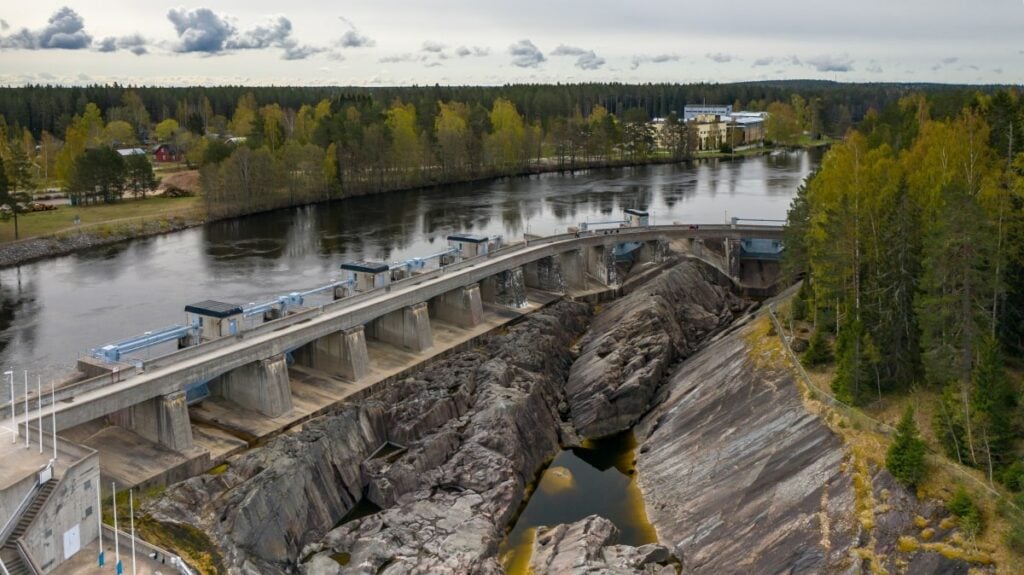 The country has made a point of having as small a carbon footprint as possible, and is notorious for its high taxes on gasoline and other enemies of a sustainable climate. In fact, the US consumes 75% more oil per capita than Sweden, and gas prices are about twice as high in Sweden compared to the US.
Sweden Has Many Healthcare Workers Per Capita
Some people put a lot of value on the number of healthcare workers per capita, because this indicates to them a society providing adequate healthcare to its citizens and not experiencing any staff shortages in their clinics (which can dramatically decrease quality of care as most of us has seen first-hand during 2020 and 2021).
In 2019 Sweden had almost twice the number of practicing physicians per 1000 people (5.5) compared to both the US (3) and UK (3), and more nurses and midwives as well (12 in Sweden, 9 in the US, 8 in the UK).
Whether or not this translates to better healthcare is not a certainty, but in my experience just having access to affordable healthcare beats the alternative, and although the quality of care will depend on many other things, having many healthcare workers certainly won't hurt.
Sweden Offers Proximity to Water in Most Places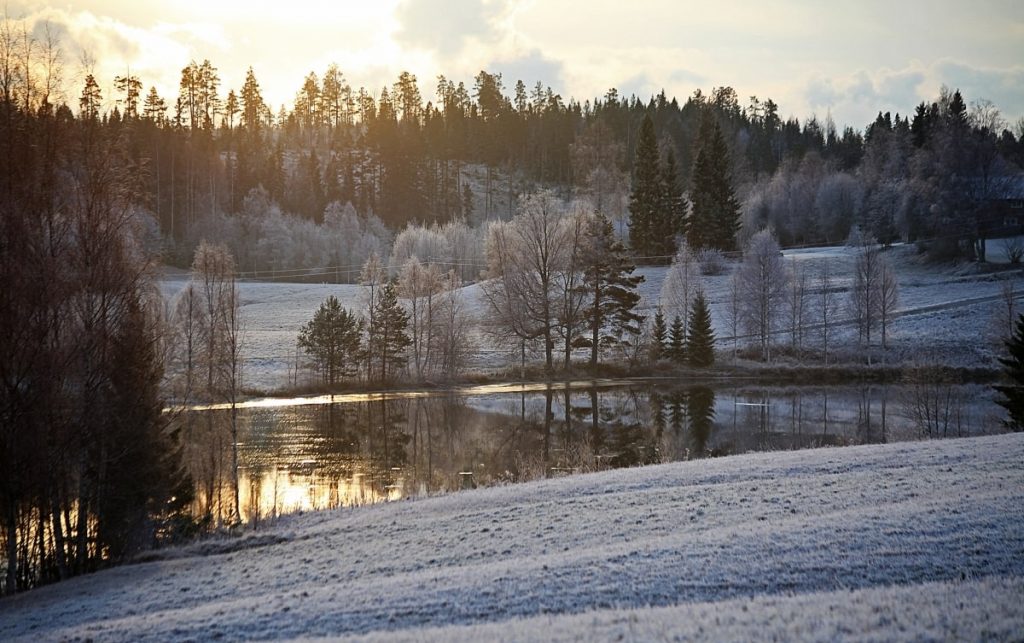 I'm definitely a person who needs to live close to water to feel balance in life. There's something about just being able to look out over vast open waters, fishing in cozy little lakes, and swimming on a beach.
In most places in Sweden you won't be far from some sort of water source, be it the coast, a lake, some river, or one of the thousands of smaller creeks and bogs spread out across the country. In short, you can always reach water and take advantage of the many positives this brings with it (especially in the summer, but in the winter too to some extent).
There are multiple coastal areas in Sweden where life is very much focused around water, be it fishing villages, industrial harbors, or just beach and ocean life in general.
Sweden's Economy is Not Depending on Fossil Fuel Exports
Some European economies are more dependant than others on exporting their fossil fuels. Norway and the Netherlands are two examples where there is public policy focused on appearing "green" while massive amounts of fossil fuels are extracted and exported in the meantime.
Sweden, meanwhile, does not depend on exporting fossil fuels at all, and actually lives up to its green reputation and ambition for the most part.
Sweden Offers a Healthy Work-Life Balance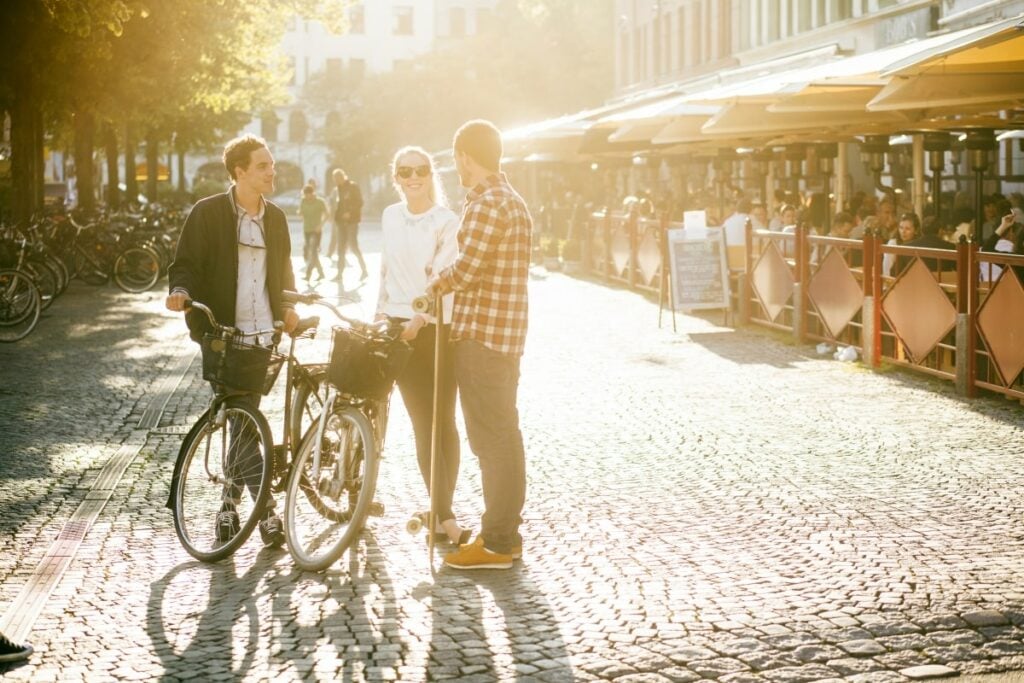 I'm a strong believer in at least having the opportunity to strike a balance between your job and your regular life. Obviously some folks love working and that's okay (I do too), but knowing that you can take care of personal and family matters without getting ostrasized by your boss means a lot, not to mention taking at least 5 weeks of paid time off per year whenever you want or need to.
Working in Sweden generally enables a healthy work/life balance, and you can even prioritize your personal life goals in many ways while pursuing a successful professional career in many industries that are otherwise extremely competitive internationally speaking.
An example of this is cut-throat professions such as consulting amd investment banking. As my US banker friends are sometimes literally working themself to death, Swedish friends working in the same area can enjoy life as a "latte dad" in between their competitive wheeling and dealing, and even get special considerations as far as family duties go (like dropping off and picking up kids at preschool/school).
There Is Very Little Religious Influence in Swedish Politics
Religion does not play much of a role in Swedish politics or even in media as a whole, which is a breath of fresh air for many that are coming from a climate that is more polarized and puts a stronger focus on religious beliefs instead of scientific studies when new policies are created.
It's not hard to see why there is little religion in politics and media in Sweden, as only about 18% of Swedes claim to believe in a God, compared to 37% of Brits and 88% of Americans (according to recent Gallup polls).
Furthermore, around two-thirds of Americans believe that religion is an important part of their daily life, something about a quarter of Brits agree with too. Meanwhile, only about one in six Swedes say the same.
Sweden Offers a Very Cool Climate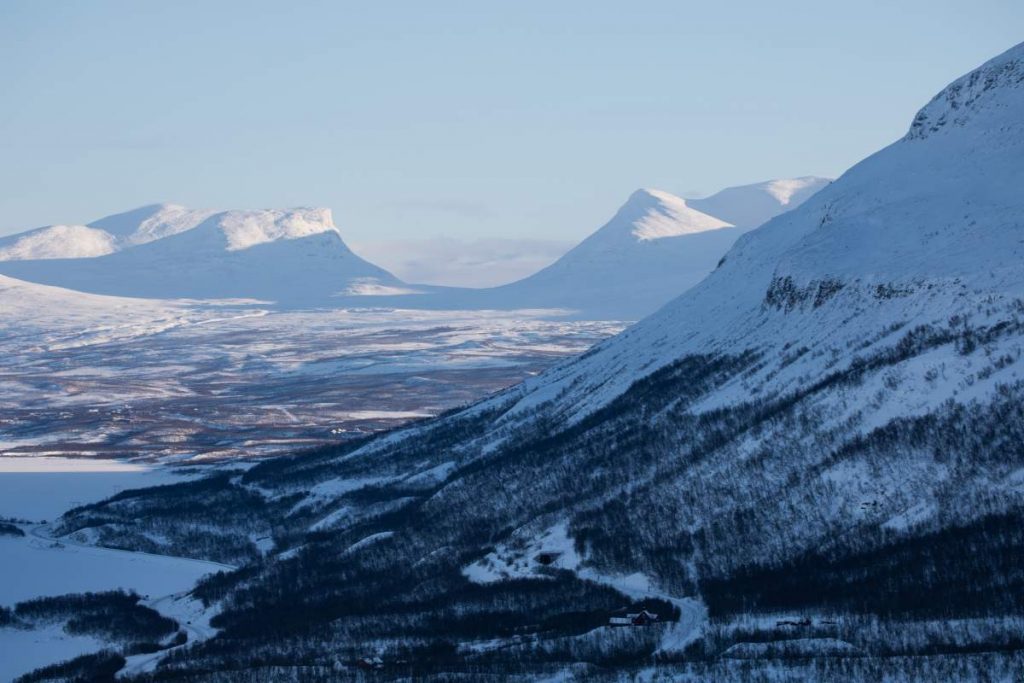 People generally look at us Scandinavians with pity when they realize how cold it gets here in the winter, but others actually enjoy the cool Nordic climate. Sweden sees winter temperatures ranging from 0 °C (32 °F) in the south to -15 °C (5 °F) in the north, with snow covering the country for up to 200 days of the year in the north (Norrland), down to around 60 days of the year in the south (Götaland).
And despite a generally cool climate, you are at least pretty likely to get a nice and warm-ish summer wherever in Sweden you are, with summer average max temperatures around 23 °C (73 °F) in July and plenty of daylight to go around because of its proximity to the polar circle.
Sweden Offers Many Unique Career Opportunities
Sweden is the home of multiple high-tech and bio-chem hubs around the country, with especially Lund, Karlskoga, and Stockholm offering a wealth of interesting career opportunities, many aimed towards international employees.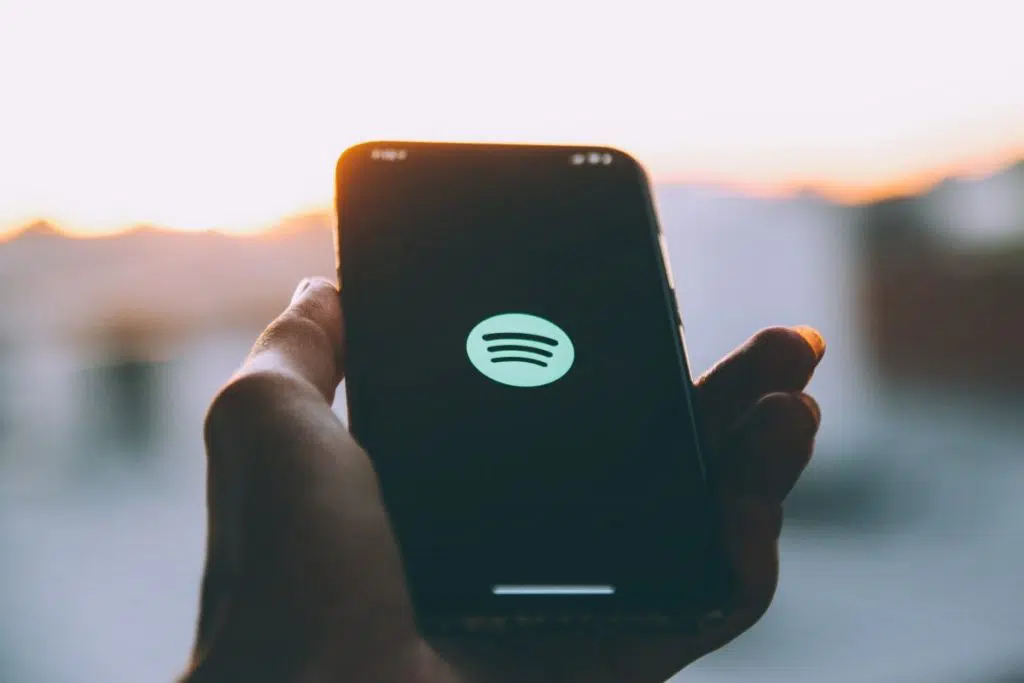 With global Swedish companies such as Spotify, H&M, IKEA, Ericsson, Bofors, Volvo there is a huge demand for skilled workers across the board, a demand that Swedes cannot fill on their own but need international workers to complement.
Sweden Has a Very Family-Friendly Culture
Sweden, as opposed to many other places in the world, has public policies which actually make it easier to have kids and to care for your offspring. Pre-school is available from 2 years and up for a very low fee, once they are 5 years and older you won't pay anything, and in kindergarten and up you only pay for after-school care (which is priced very reasonably).
In short, Swedish society makes it easier to be a good parent and pursue a career at the same time, and puts a lot of effort into making children's lives as rich and stimulating as they can possibly get no matter what circumstances you come from.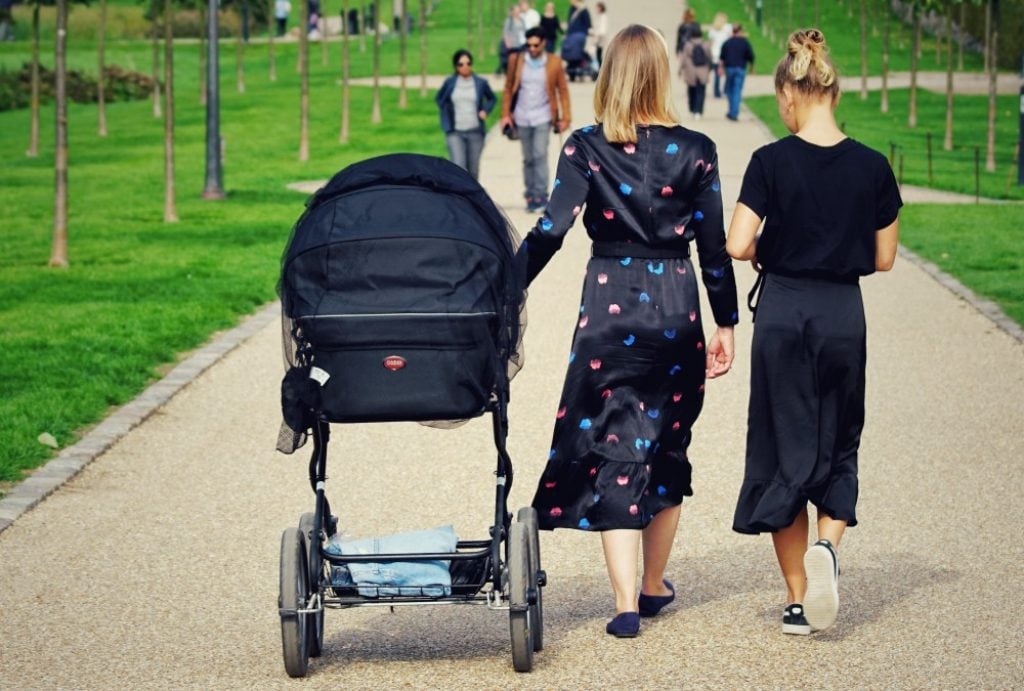 Restaurants of all kinds are generally very family-friendly and are happy to make your experience as a guest and a parent better and smoother (by providing high chairs, special entertainment or drawing stuff, special discounted kid meals, etc.).
Parents who have to stay home from work and care for sick kids get automatic compensation in much the same way you do when you take parental leave days. 80% of your wage and no one bats an eye, including your boss (well, some inevitably will give a hard time anyway, but they will have to give way in the end and have no right to deny parents from caring for their sick kids).
Sweden Has Reasonable Institutions & Easy Bureaucracy
I know from experience how difficult it can be dealing with bureaucracy in the US, and when I moved back home to Sweden it was such a breath of fresh air when most aspects of the bureaucratic process were pretty smooth with lots of helpful assistance along the way.
It starts with how helpful Swedish consulate employees are and how clearly they explain the process to migrate from the US to Sweden, and flows through most aspects of everyday bureaucracy like taxes, parental leave pay, educational system, etc.
Bureaucracy is just surprisingly reasonable for the most part in Sweden, and more than once have I been guided helpfully and patiently through things like parental leave and getting paid while caring for a sick child (as in a cold, tummy ache, or whatever).
There Is a Culture of Transparency in Swedish Society
There is a strong culture of transparency and so-called insyn into public work of all kinds but also the world of private business in Sweden.
All information regarding public operations (including tax data) is considered public information in Sweden, which usually means citizens of Sweden can request it online and get a copy sent to you (i.e. tax info, public agency records), and sometimes that it's even available online via third party websites (i.e. addresses, phone numbers).
That also means that anyone can request information on how much their neighbor makes per year, or financial records of any business that is paying taxes in Sweden, setting the bar for transparency quite high when it comes to financial dealings (a big plus in my book).
Sweden is a Very LGBTQ-Friendly Society
Sweden has been at the forefront of LGBTQ rights globally speaking and ranks 5th in the world in the Spartacus Gay Index (which scientifically measures and ranks how gay-friendly countries around the world are yearly since 2012).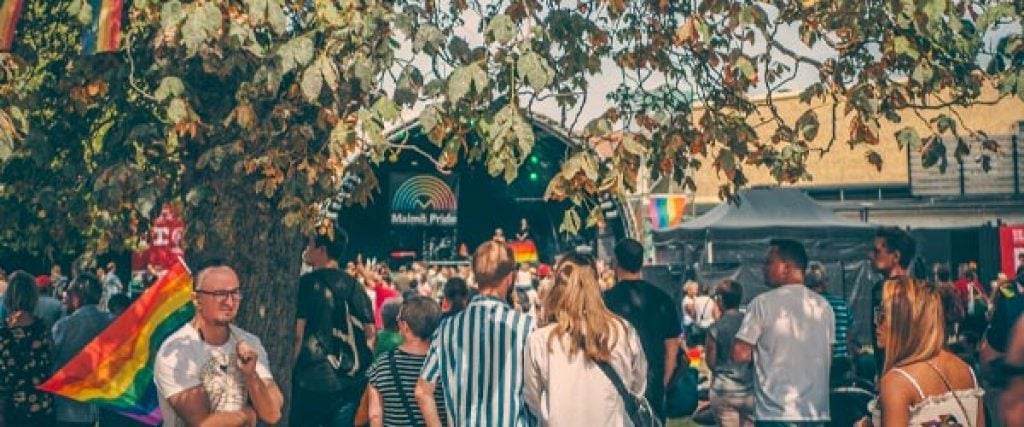 It's true that Sweden is a secular country primarily, meaning there isn't much religious pressure against any communities in general, but either way the Swedish church is openly LBGTQ friendly and is required to wed couples of all kinds and not just the heterosexual ones (although individual priests still have the right to refuse for any reason).
Sweden Offers a High Level of Gender Equality
Sweden has been at the forefront of gender equality and the fight against income inequality between the genders since women were allowed to vote in 1919 and up until today (as the fight continues).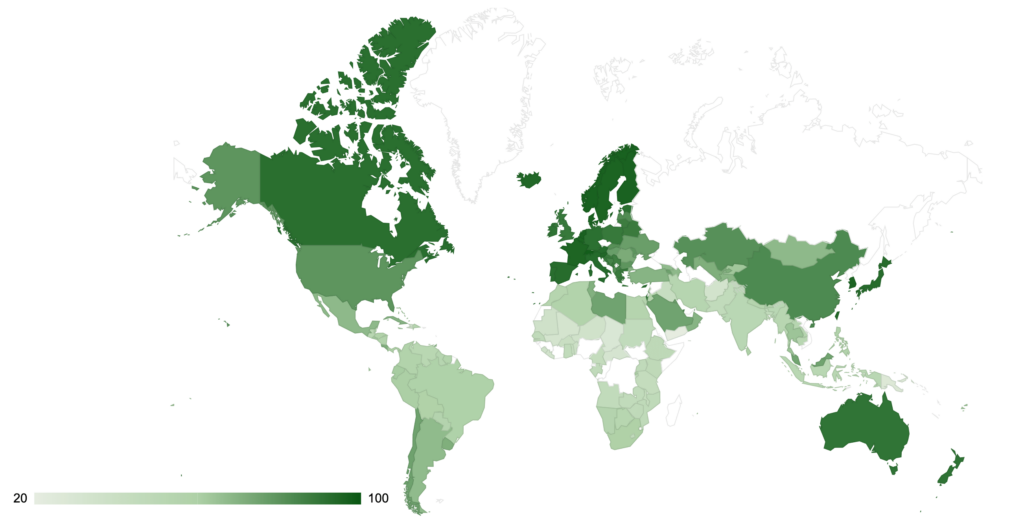 Gender equality is an important part of the public conversation in Sweden (GII = 95.5), especially compared to the US (79.6) and to a certain extent the UK (89.1).
That said, Sweden as a whole (along with the rest of the world) still has plenty of work to do to close the gender gap, but there is at least constant progress being made in the right direction.
Swedish Nature Offers True Wilderness For All
Sweden is 70% covered by forest, a forest that every year attracts tens of thousands of tourists from all over Europe (especially Germany) where this type of forest used to be present, but is nowadays rare due to deforestation.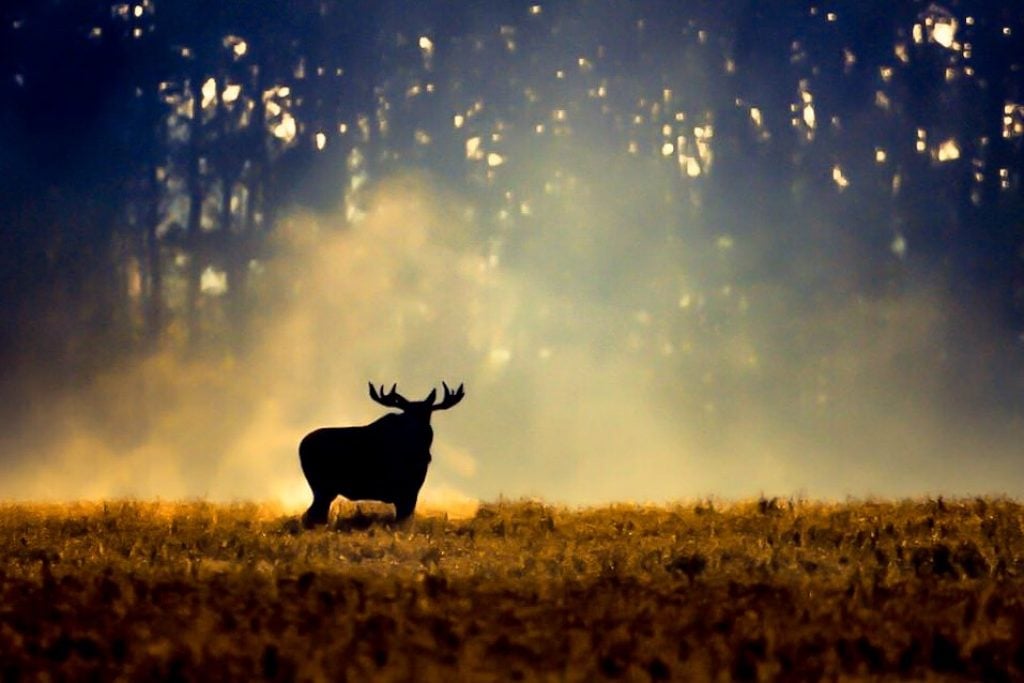 Germans go on "moose pilgrimages" to Sweden quite often to see the "king of the forest" that no longer exist in Germany (but used to).
Another unique aspect about Swedish nature is what we call allemansrätten ("all man's right"), the right for anyone to move through, camp, pick berries and paddle a canoe almost everywhere, even if it's privately owned land/waterways. This freedom of movement makes outdoor excursions especially liberating, and gives everyone access to true wilderness for free.
Sweden is Very Sparsely Populated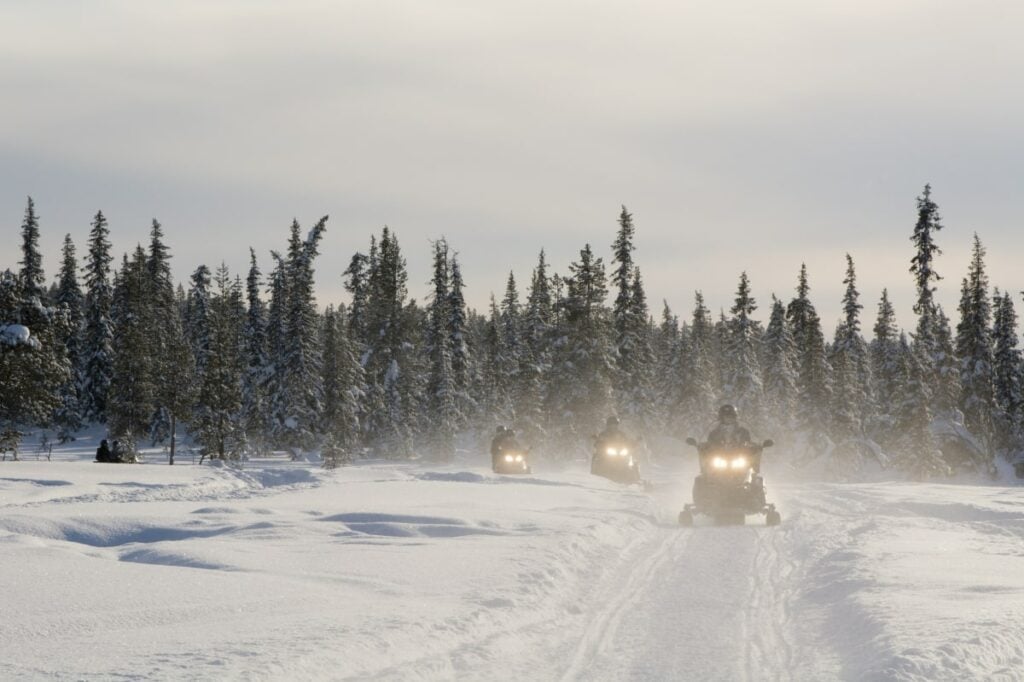 There are huge areas that are very sparsely populated in Sweden, especially in the north (Norrland). And with over 90 000 lakes and 3 000 kilometers (1 800 miles) of coastlines, there are plenty of remote spots where one can take in nature undisturbed.
Even the more southerly Småland & Skåne regions have vast areas of sparsely populated and deep forest, which most other countries find a rarity in today's densely populated European continent.
Easy Travel To/From Most Nordic Countries from Sweden
Sweden is the largest Nordic country and is uniquely located in-between the other three large Nordic countries (Denmark, Norway and Finland), and provides great access to all three countries.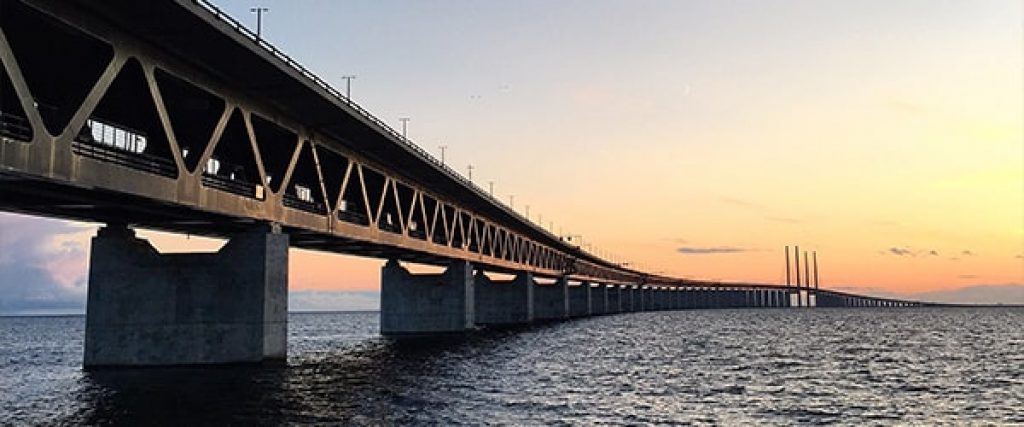 You will be able to reach Copenhagen in Denmark in about 25 min via train from Malmö (the 3rd largest city in Sweden), Oslo in Norway in three and a half hours via bus from Gothenburg (Sweden's 2nd largest city), and the Finnish islands of Åland in a couple of hours by boat from Stockholm (the capital and most populous city of Sweden).
Sweden Has a Low Level of Public Debt
Many people would prefer to live in a nation that doesn't rely on huge levels of public debt, and while the US owes 70% of its GDP in public debt, that number is 38.2% of GDP in Sweden.
So how might a high level of national debt affect the average Joe and Jill negatively?
A higher amount of tax revenue will have to be paid out in interest payments instead of invested into other government services.
Corporations will ultimately have to pay more for debt services and are forced to raise prices to cover the additional costs.
Home values will face a downward pressure as the cost of mortgages are directly tied to short-term Federal interest rates and the yield of treasury securites
The "crowding out effect" that leads to lower rates of corporate debt and investment, essentially making the government bigger
If a country defaults on its national debt, it loses all perceived power and global influence over night
Sweden Has a High Fertility Rate
Sweden has had among the highest fertility rates in Europe for a while, with a Total Fertility Rate of 1.76 children per woman in 2018, compared to 1.64 in the US and the European average of 1.55.
A high (but not too high!) fertility rate in a developed country means that there is less risk of a "super-aging" effect like we see in Japan currently, whose population will decrease by 24% (30 million people) by 2050.
Here are the top 12 developed countries (as defined by the UN) with the highest fertility rate in 2019:
Total Fertility Rate Top 12 Developed Countries
Source: World Bank 2019
Sweden Has Low Levels of Corruption
No country is perfect, but Sweden comes pretty close to being completely free of corruption, ranking 3rd in the world in the Corruption Perceptions Index (higher means less corrupt).
This is no doubt tied to a strong culture of transparency in society in general, that even trickles through the corporate and political worlds that usually see very little of this internationally speaking.
Sweden Offers Good & Affordable Public Transportation
From Stockholm's metro and Gothenburg's famous trams to country-side buses that reach even the most remote of places; In Sweden it's considered a human right to have access to affordable public transportation.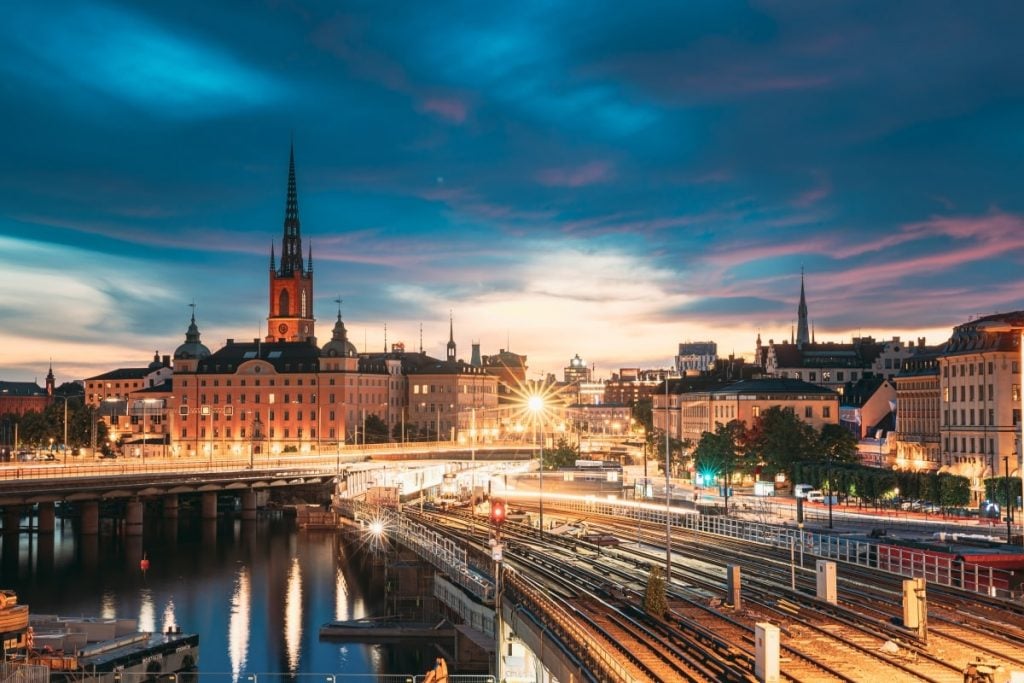 For the bigger cities, this means fewer cars, less noise pollution, and much cleaner air in general, which we can see in the European Commissions Quality of Life survey that ranks Malmö (third most populous city in Sweden) as the second most quiet city out of 83 major European cities.
Sweden Offers High-Quality Housing
Houses in Sweden are (mostly) built to last, and at least need to be able to handle the harsh Swedish winter. This means proper insulation, sturdy and multi-layered windows, high-quality pipes that won't get damaged, etc.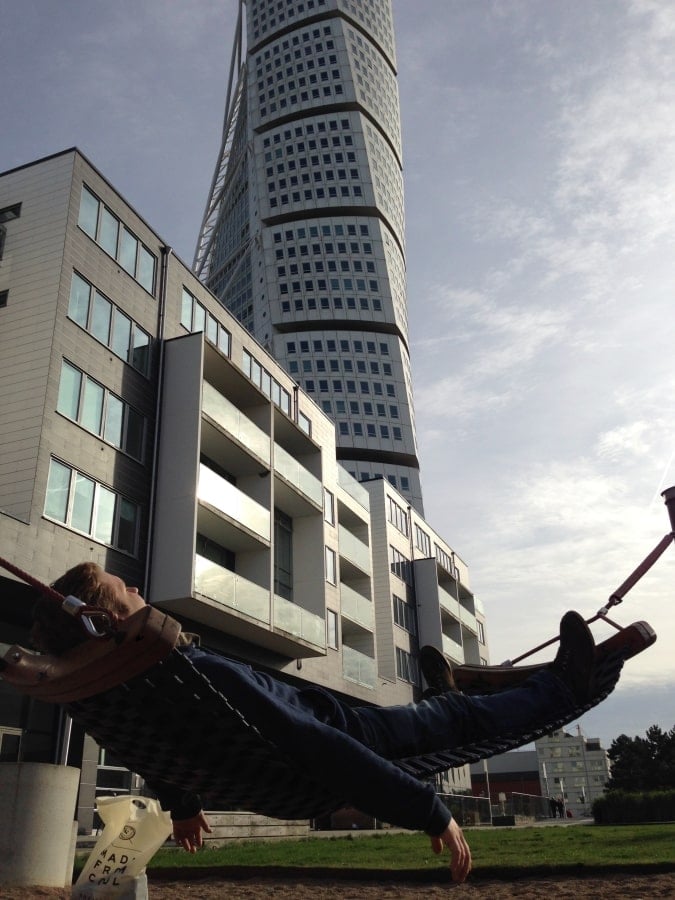 After having lived in cities such as Sydney, Los Angeles and San Francisco, I can personally attest to a higher quality of housing in general, and lower-cost housing in particular, likely as a necessity due to the harsher climate.
Swedish Society Has a Scientific Approach & Culture
In most aspects of society, Sweden follows the science and generally trusts the work and research of scientists from the many top-tier universities.
We can see this in how many scientific articles are published in Sweden, ranking 5th globally in the number of published scientific papers per capita (for 2018), placing it just below Switzerland, Denmark, Norway, and Australia.
Even in the recent pandemic, the Swedish approach was mostly guided by scientists in Folkhälsomyndigheten (Swedish Department of Health), as opposed to politicians which was the case in most other western democracies.
We can't say for sure if this was the better approach, but I still prefer listening to scientists rather than politicians in that regard.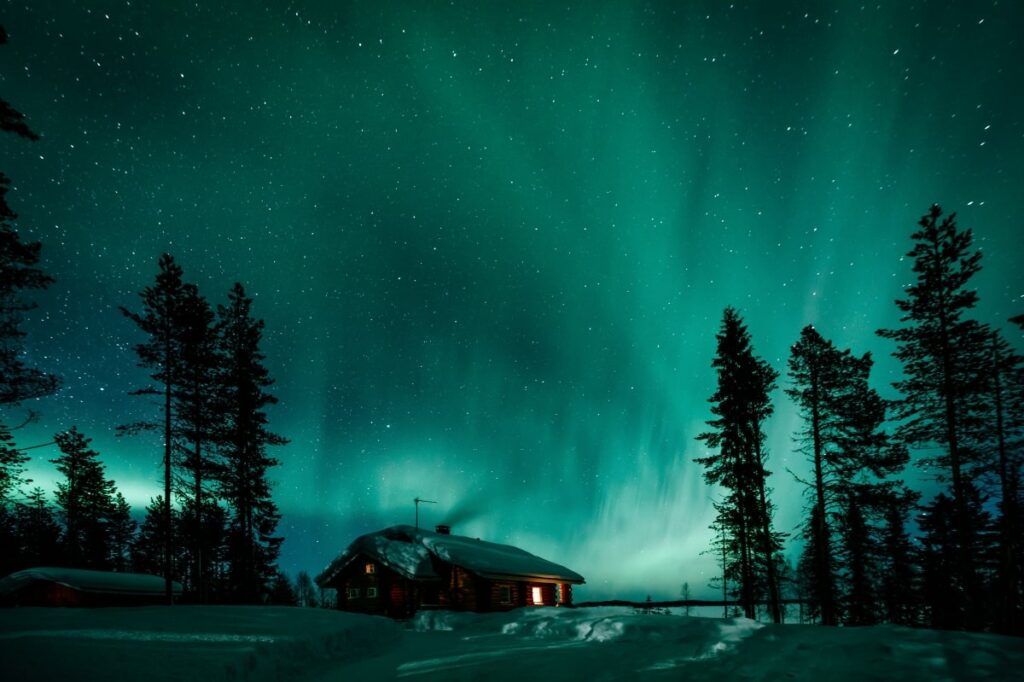 Summary:
As we can see there are many different reasons why people choose to move to Sweden, with many of them representing stark differences from countries such as the US and the UK, and some that offer similar circumstances as well.
Of course, there is no shortage of reasons why people choose NOT to move to Sweden as well, so make sure you do your own research and look at both sides of the coin before making a decision.
I love living in Sweden and my American better half agrees that our life as a family is much easier and more enjoyable in Sweden vs. the US. That said, there are many things we both miss from the states. Sweden is by no means a "perfect" place (spoiler alert: they do not exist), but in the end it's a whole lot better in our eyes than other available options.
---
Sources:
Similar Posts: