To outsiders, Swedish and Danish people might seem very similar; as Scandinavian brothers and sisters with a common history and ethnicity. But how do the two cultures actually compare, and how do they get along with each other?
Having grown up in Malmö, Sweden (a 20 min train ride from Copenhagen, Denmark), I've learned the similarities and differences of Swedes and Danes firsthand. Living here I have met and interacted with Danes on a weekly basis my entire life, have friends and family who work full-time in Denmark, and have befriended and kept in touch with several Danes that I've met traveling the world.
This post may contain affiliate links, which means I may receive a commission, at no extra cost to you, if you make a purchase through a link. As an Amazon Associate, I earn from qualifying purchases.
ℹ️ On top of my personal experiences, I also had a chat with friends on both sides of the border about their view on the differences and similarities between Swedish vs. Danish culture, and Swedes vs. Danes as people. I've also included any external sources where it can be helpful, and to keep this article as neutral and unbiased as possible. I do not personally feel one culture is better than the other, but sometimes it can be fun to do a friendly comparison!
What are the differences between Danes and Swedes?
Here are the most commonly observed — and very generalized — personality traits I have noticed in Swedish and Danish people going about their everyday life:
| 🇸🇪 Swedes are more likely… | 🇩🇰 Danes are more likely… |
| --- | --- |
| Collective-minded, team-players | Individualistic, authority-driven |
| Disliking and avoiding conflict | Not afraid to confront if necessary |
| Utilizing a flat organization, many decision-makers | Using a hierarchal organization, boss makes decisions |
| Involving everyone in decision, making everyone happy | Being effective, step on toes if necessary |
| Calm and collected | Not afraid to show emotion |
| Keeping things professional | Meeting with adversaries over a beer |
| Structured | Independent |
| Well-planned | Spontaneous |
| Cold, reserved | Jovial, outgoing |
| Thinking "Maybe" = A nice way to say "No" | Thinking "Maybe" = A possible "Yes" |
| Not fond of risk-taking, focused on safety | Open to take risks, opportunists |
| Having less employers, preferring job security | Not afraid to jump between employers |
| Passive-aggressive | Straight-shooters |
| Identifying with profession, getting personal at work | Talking less about personal life in workplace |
| Preferring agreement without legal conflict | Hiring a lawyer |
| Thinking staying silent means disagreeing | Thinking staying silent means agreeing |
These are general tendencies observed in life and business by myself and others, and in some cases stereotypes that do not represent the majority. So this does not mean every Dane or Swede is like this, but rather that you are likelier to see these characteristics in the respective country they are listed under in the table.
In a business setting, Swedes have been observed to be generally more team-oriented, like to delegate, want to be inclusive, and prefer clear instructions. Danes are generally more individualistic, prefer a stronger hierarchal structure, values effectiveness over the status quo, and have no problem acting independently.
In life Swedish people can generally act calm and reserved, seem a bit cold, like to keep things professional, prefer a well-planned approach, and believe "maybe" is a conflict-free way to say "no".
In contrast, Danish people generally live a more emotional life, are more jovial, have no problem having a business meeting over a beer, can act spontaneously, aren't afraid to step on toes if it means effective decisions, and thinks a "maybe" means a possible "yes".
Most of these differences have also been identified by either historians (Herman Lindquist, 2014) or prominent business people (Peter Lybecker, 2014) as typical differences between Swedes and Danes. This indicates to me that they are indeed cultural and unbiased differences, and not personal or biased ones from myself or my friends.
As culture and personality are wide spectrums, there will of course be plenty of examples straying away from these simplified stereotypes.
Still, these stereotypes can be helpful in differentiating two cultures that can be pretty similar in most other ways, and hopefully we can all learn things from one another that can bring us closer in the end!
Let's dig a little deeper and explore some more cultural differences between Swedes and Danes.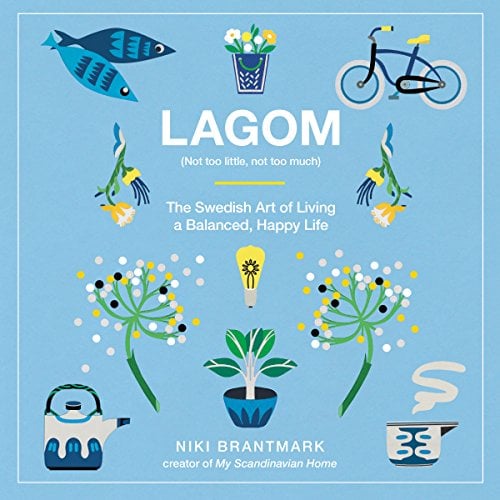 Swedes vs. Danes: Food Showdown
Swedish and Danish everyday food is pretty similar; from traditional courses consisting of mostly meat, a vegetable, and potatoes, to international food such as pasta or tacos.
That said, the two countries do usually have different versions of each type of traditional course, so let's take a look at how they compare within each category:
Swedish vs. Danish food
Which food is the best?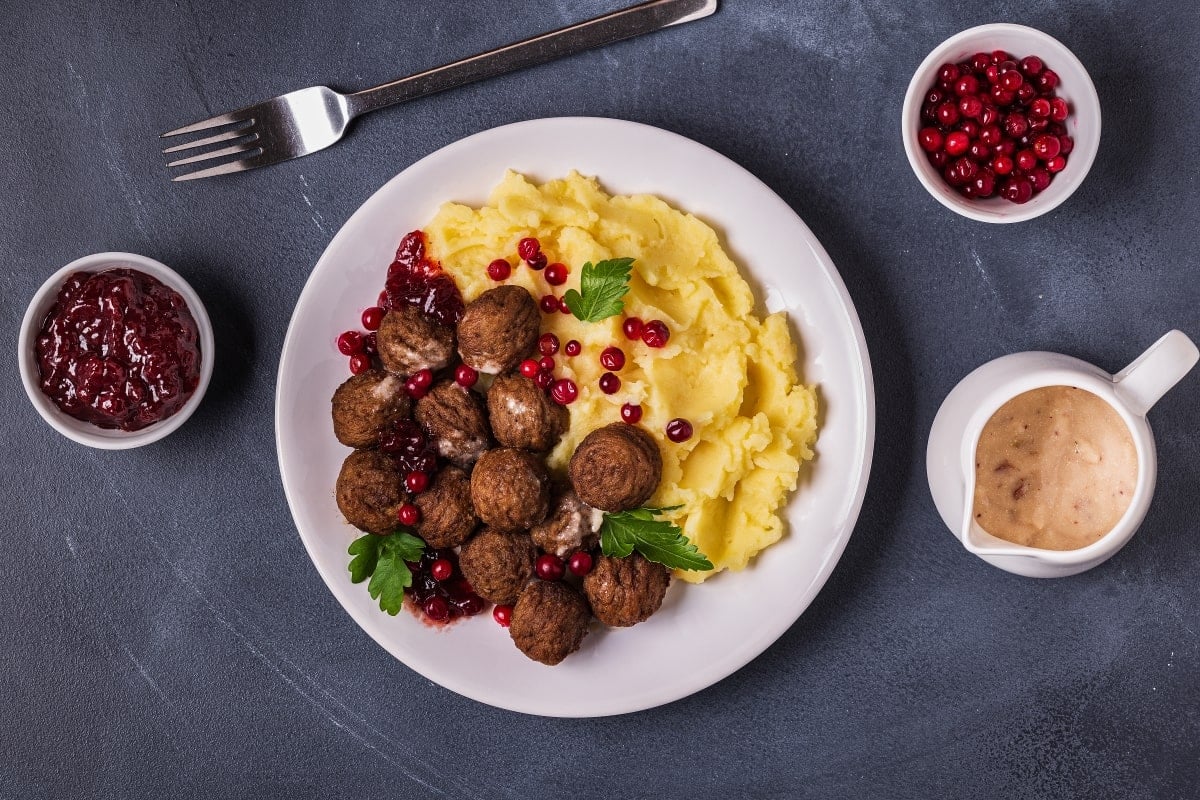 Köttbullar
(Meatballs w/ Lingonberries & gravy)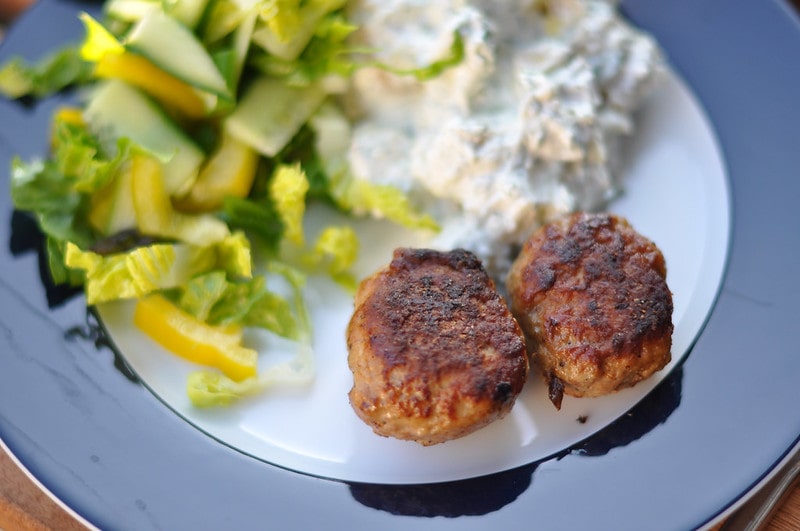 Frikadeller
(Pork meatballs w/ parsley sauce)
---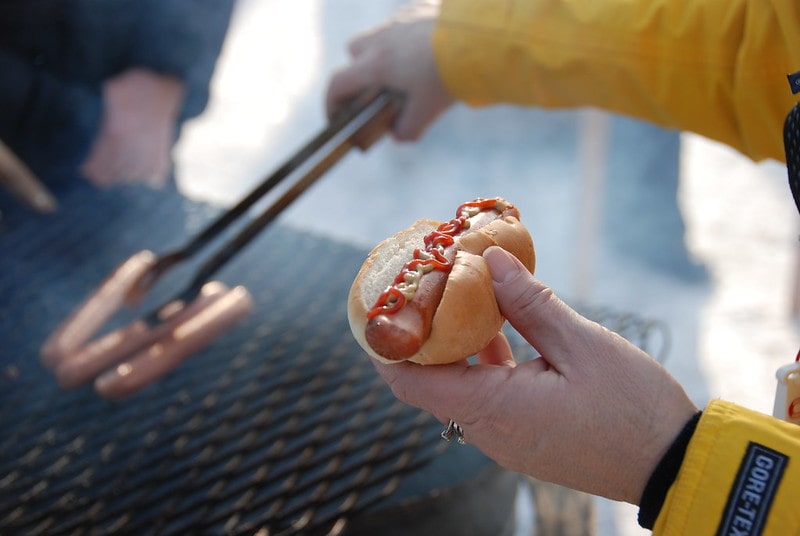 Korv med bröd
(Hot dog)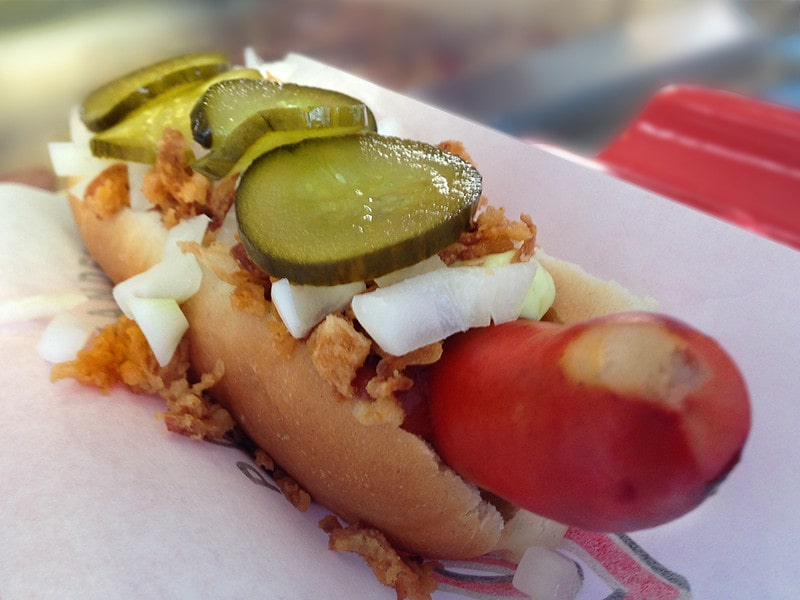 Rød pølse
(Red hot dog)
---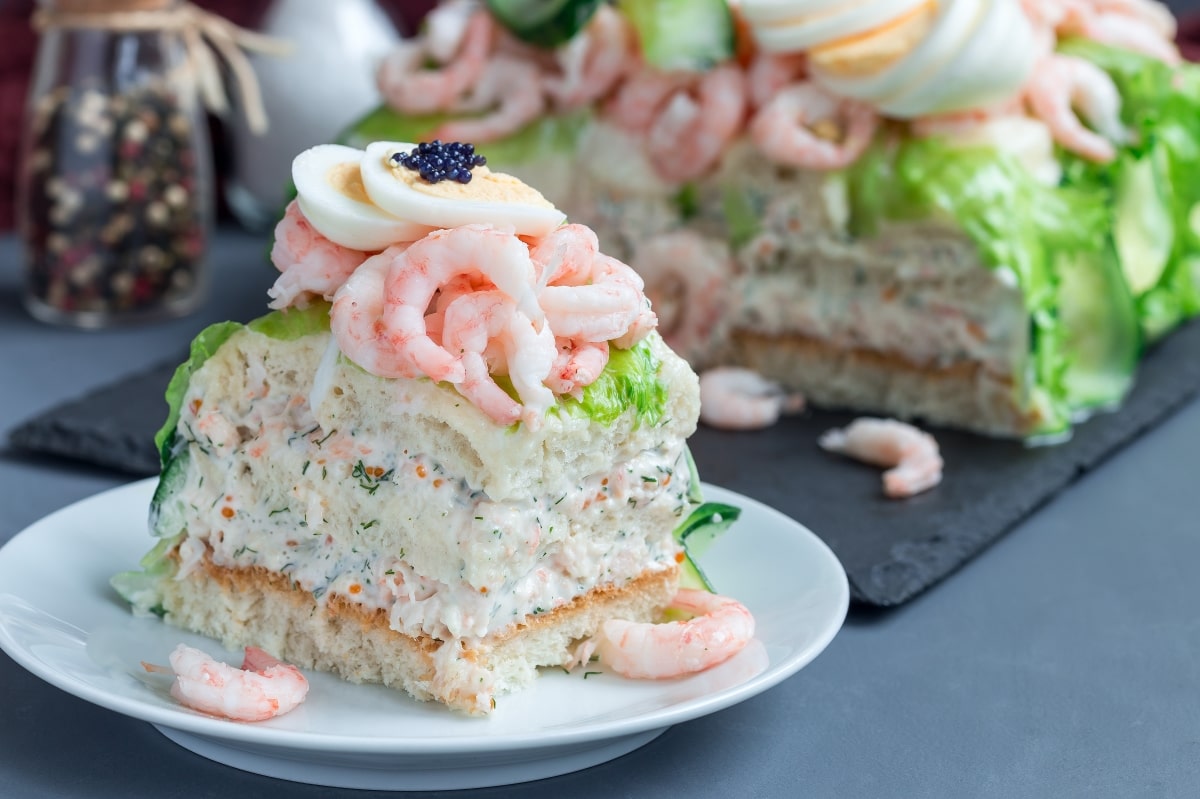 Smörgåstårta
(Sandwich Cake)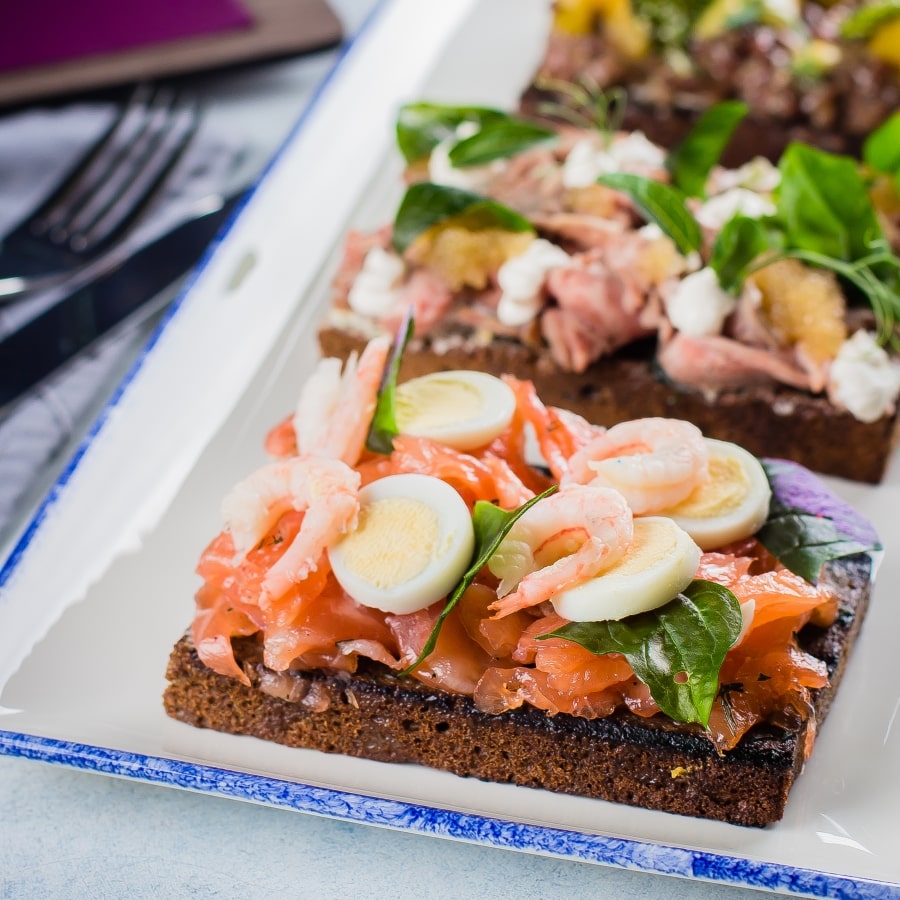 Smørrebrød
(Open-faced sandwiches)
---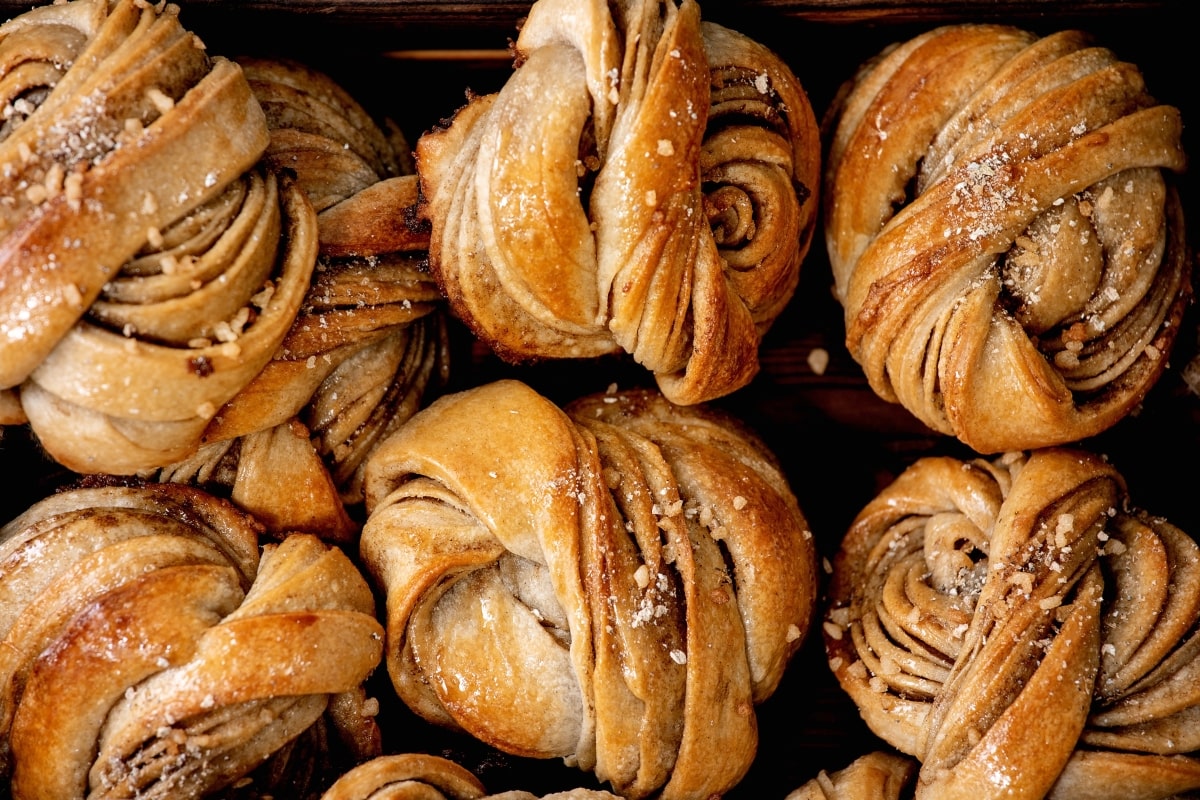 Kardemummabulle
(Cinnamon & Cardamom Bun)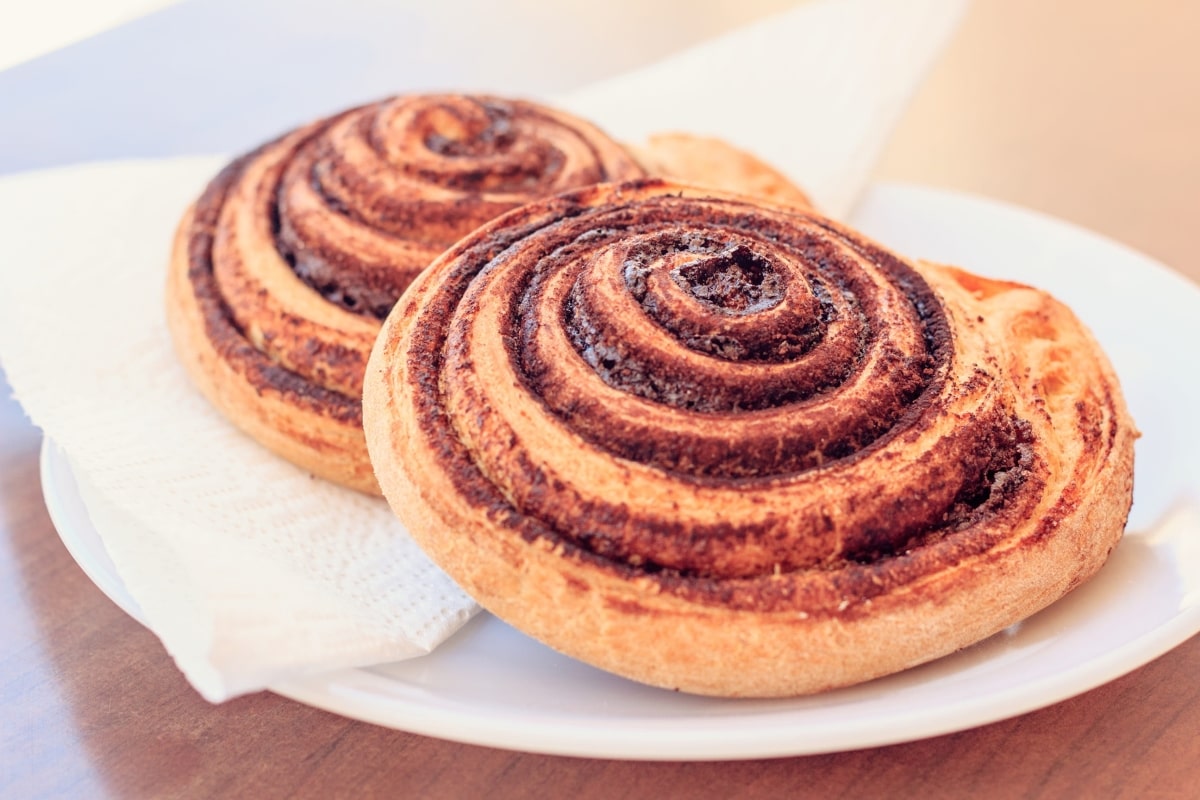 Kanelsnigel
(Cinnamon Snail)
---
Swedes vs. Danes: Music Culture
Both countries are huge exporters of music, and frequently have artists featured on the Billboard Top 100 in the US and UK. Sweden does stand out as more successful in this regard, with the swedes being only one of three countries in the world with a positive net export of music (along with the US and UK)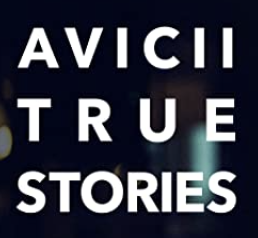 Swedish DJ Tim "Avicii" Berg had a short but very impactful time at the top of the global music charts in the 2010s, but suddenly left this world behind at the young age of 28.
Get access and watch this documentary and more trough a
free trial with Prime Video
Adding in songwriting credits reaffirms the strong music culture of Sweden, with examples like Max Martin (having written 24 No. 1 hits; third most in the world behind Paul McCartney at 32 and John Lennon at 26).
| | Sweden | Denmark |
| --- | --- | --- |
| Number of Billboard Top 100 Songs in the US or UK between 2009-2018 | 24 | 5 |
| Total Billboard Number Ones | 7 | 0 |
| Net Exports Music Industry 2019 | USD $310 million ($31.00 per capita) | Denmark: USD $160 million ($27.56 per capita) in 2019 |
Swedes vs. Danes: Film / TV / Books
Denmark has about half of the population of Sweden and has still produced more Oscar-winning movies, so if we were to generalize a bit, the Danes seem to have a stronger film culture than the Swedes, while both excel in the recent huge export: Nordic Noir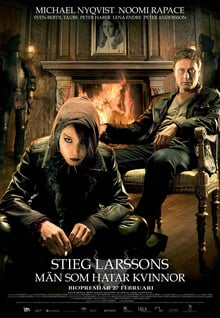 The Girl With the Dragon Tattoo is the first movie in the Millenium trilogy, arguably the best example of modern Nordic Noir in movie form. It features the excellent Noomi Rapace and Johan Nyquist, and is based on Stieg Larsson's masterpiece book trilogy (which is well-worth a read as well).
Watch with a
free Prime Video trial
The recent rise of the Nordic Noir and Scandi Drama genres shows a strong story-telling culture in both countries, beyond the famous Viking sagas of the past both also have in common.
Both countries have produced top-quality Nordic Noir and Scandi Drama stories in book and TV form, and the Scandinavian drama genre as a whole is rising in popularity internationally speaking, primarily due to Swedish and Danish productions.
The joint Swedish/Danish venture 'Bron / Broen' has been especially well-received by viewers and critics, achieving a 8.6 average rating on IMDb, and leading to an American spin-off called 'The Bridge' and starring Diane Kruger and Demian Bichir.
If you're interested in finding some more Nordic series to binge, I have written an article listing the 19 best Nordic Noir and Scandi Drama series along with links on where to watch them. Go check it out!
Do Danes and Swedes Speak the Same Language?
Despite being Nordic neighbors Danes and Swedes do not speak the same language, but two separate ones: Danish and Swedish. Both languages are part of the North Germanic language group and East Nordic sub-group, but are not mutually intelligible. They are both considered Scandinavian languages.
Do Swedes and Danes understand each other?
Danish people understand Swedish a lot better than vice-versa, but overall few can speak and/or write each other's language in either country. They do however speak English with each other around as much as their native language, avoiding any communication issues.
This is based on statistics from a big study conducted by the Nordic Council in 2021, where thousands of young Nordics were asked about their communication habits across Nordic borders.
Let's go through the answers in more detail.
"It's easy to understand…"
(Percentage of people who agree with the statement in each respective country)
Source: Nordic Council 2021
40% of Danes agreed with the statement "It is easy to understand Swedish", while only 23% of Swedes agreed with the statement "It is easy to understand Danish".
But that's not the only way Swedes and Danes communicate with each other. Let's look at English proficiency in the two countries:
"Which languages in addition to the main national language do you speak and/or write?"
Source: Nordic Council 2021
94% of Swedes and Danes can speak and/or write English, while only 11 percent of Danes and 2 percent of Swedes can say the same of each other's language.
Furthermore, the study shows that most Swedes and Danes think it is sometimes easier to express themselves in English rather than their national language, and 49% of Danes and 64% of Swedes think it's sufficient to know English as your only foreign language.
This clearly indicates something I've also personally observed so many times Swedes and Danes meet:
Swedes and Danes are very likely to speak English with each other if they run into hurdles with their respective mother tongues, especially if the Swedish part of the conversation lives outside the southern Swedish province of Skåne (Scania).
The study also specifically confirms this, with 57% of Swedes and 65% of Danes naming English as one of the languages they use to speak with their neighboring Scandinavians.
"Which languages do you mainly use when you meet someone who speaks another Scandinavian language, Danish, Norwegian or Swedish?"
Source: Nordic Council 2021
Do Swedes and Danes get along?
Swedes and Danes might be a bit different but generally get along great, especially while meeting outside of the Nordic region on travels or business. Despite a history of wars and conflict between the countries, the two nationalities also share a common history and heritage, as well as most modern-day political views.
Both nationalities stem from the same Nordic Bronze Age culture that stretches back tens of thousands of years, share a very close history, and look very similar—but there has been plenty of conflicts between the two up until recent history, with a total of 34 wars waged between the two countries since the middle ages.
These days, however, the two have more of a friendly but sometimes jealous and squabbling sibling relationship.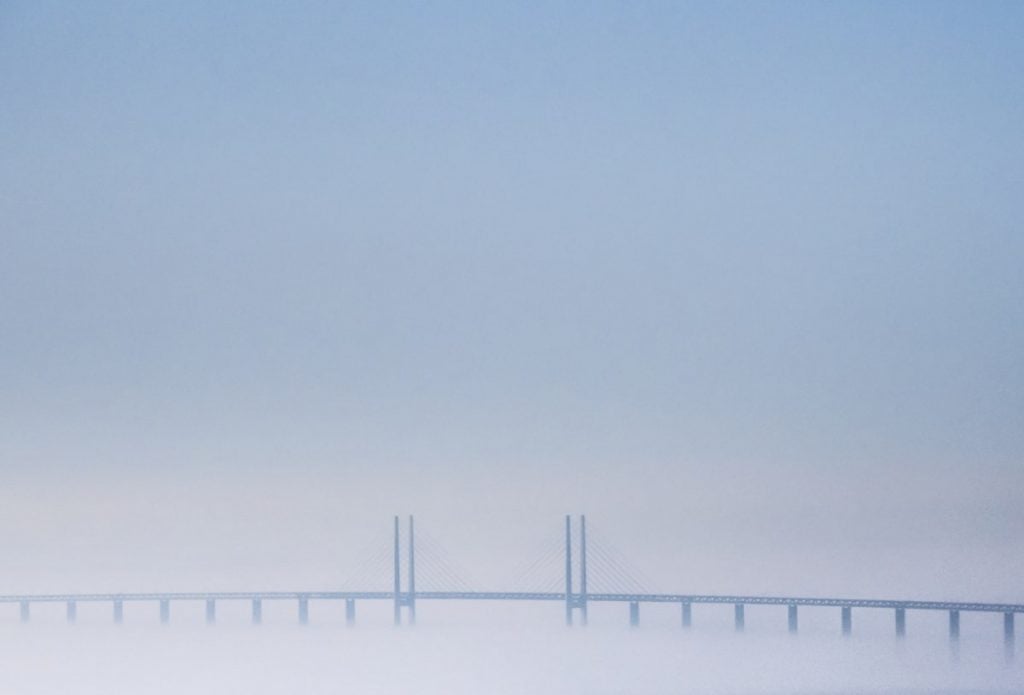 The Öresund bridge that connects Malmö and Copenhagen isn't just the symbol of one of the most successful Swedish-Danish joint TV productions (Bron / Broen), it has been absolutely instrumental in bringing Swedes and Danes closer together in most parts of everyday life.
Swedish workers from Malmö have started to take advantage of higher salaries in Copenhagen, while more and more Danish homebuyers are choosing to buy a cheaper house and commute from Malmö.
But of course, the proximity of the two countries, and especially Copenhagen and Malmö, has also led to some conflicting interests and views.
Danes in Copenhagen hate it when drunk teenage Swedes from neighboring Malmö invade the streets of their city (the legal drinking age is lower in Denmark, 16, than in Sweden, 18). Swedes in Malmö similarly aren't too fond of Danes from Copenhagen — with a comparably higher average wage being a much larger city — coming in and buying houses and driving up house prices in the much smaller and cheaper Malmö.
---
Summary:
Swedes and Danes are very similar in the end, after all, we've been sharing a similar culture and language for a long time now, and just like brothers who might fight a lot early on in their lives, they usually grow closer as a result and become great friends in their adult lives.
So I guess you can say Sweden and Denmark has grown up! Kind of.
Our common past might have been rocky at times, with countless wars, betrayals, schemes, rivalries, etc. — but it's still common. This is likely why we share so many cultural values, agree on most modern-day political issues, why we perform similarly when innovation and equality is ranked, and why we secretly cheer for each other's national teams in football when our own team has been kicked out from the tournament (Shhh… don't tell anyone I said that).
---
Sources:
https://www.aftonbladet.se/nyheter/kolumnister/a/ddG59A/danskhat-en-stolt-tradition-har-i-sverige
https://www.swedbank-battreaffarer.se/ftg/2008/07/danmark_mer_olikt_sverige_an_du_tror.csp
https://static1.squarespace.com/static/584ecd35725e2509ff6e669e/t/5f7f2027eda25004969e6cd4/1602166828549/Musikbranschen+i+siffror+inklusive+estimat+FINALpdf.pdf
https://mxd.dk/vidensbank/markedsrapporter/a-brief-overview-of-the-danish-music-market-edition-2020/
https://www.statista.com/statistics/266537/oscars-in-the-category-best-foreign-language-film-by-country/
https://www.wanderu.com/blog/states-and-countries-with-most-oscar-winning-actors/
https://www.billboard.com/photos/7378263/max-martin-hot-100-no-1s-songwriter/
Similar Posts: