Swedish coffee culture (fika) is an internationally known phenomenon by now, and Finns always seem to be crowned "most coffee-addicted nation" in consumption-related data. And don't even get me started on the boozy variety of Scandinavian coffee (kask/karsk). So what's going on, are Nordic people coffee-crazy? In a word: Ja.
Nordic countries are among the heaviest coffee drinkers in the world, repeatedly placing in the top when coffee consumption is calculated or estimated. Finns consumed the second most coffee in the world in 2020 (7.8 kg per person), followed by the Swedes (7.6 kg) and Norwegians (6.6 kg).
Statistics coming from Finland's Coffee & Roaster's Association (Kavhi) in 2018 show that the coffee-hooked Finns (who consumed most coffee in the world that year) drink on average three and a half cups of coffee per day, followed by Swedes (3.2 cups), Danes (3.1 cups) and Norwegians (3.1 cups).
Furthermore, a 2020 poll by OKQ8 shows that 86% of 18 to 79-year-old Swedes drink coffee, with 61% drinking multiple cups per day. This is corroborated in a separate 2018 poll by Löfbergs Lila which saw 82% of Swedes claiming to be coffee drinkers.
The same study reveals that Swedish men especially drink a lot of coffee, with one in four men aged 45-59 drinking more than 5 cups of coffee per day.
So Why Do Nordic People Drink So Much Coffee?
There are a few different factors behind the Nordic coffee craze, and they center around social etiquette, workplace culture, perceived health benefits, and of course the addictive nature of caffeine.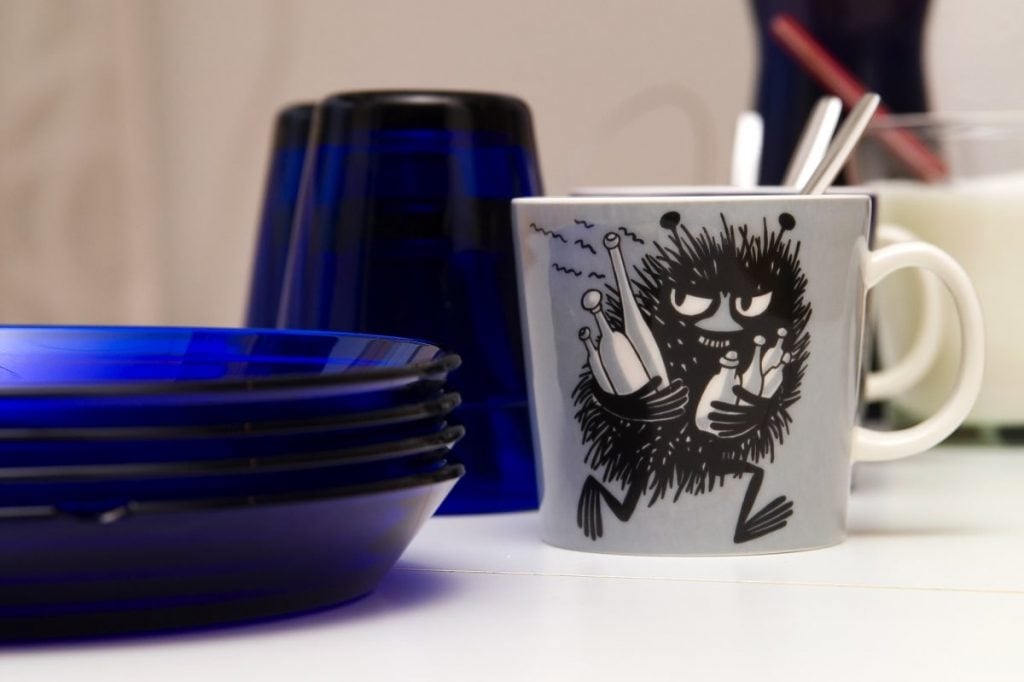 Coffee Is an Important Part of Scandinavian Social Etiquette
When Nordic people invite someone over to their home or place of work, it is expected throughout society (from construction workers to politicians) that there is some type of coffee, and preferably pastries, to be had together. It is ok to opt out of the coffee and go with tea or even water instead, but not common.
Almost nine out of ten Swedes will take the coffee anyway, as many different polls show around 85% of Swedes identifying as coffee drinkers. In some parts of the Nordics it might even be considered rude to turn down the coffee.
And this isn't just my personal experience (wherever I've gone in the Nordics), but scientifically researched habits that have been of interest to scholars of many different disciples for many years now.
We really like to sit down and have coffee when we meet in the Nordics, and as recent science would have it that seems to be a fairly healthy thing to do as well both socially and biologically speaking.
What Do Scandinavians Eat With Their Coffee?
Throughout my life I've been served pretty much the same type of fika (coffee and pastries) wherever I've gone in the Nordic region: Drip coffee (with milk & sugar offered) and some type of cookie, pastry, bun, roll, or other homebaked delicacy.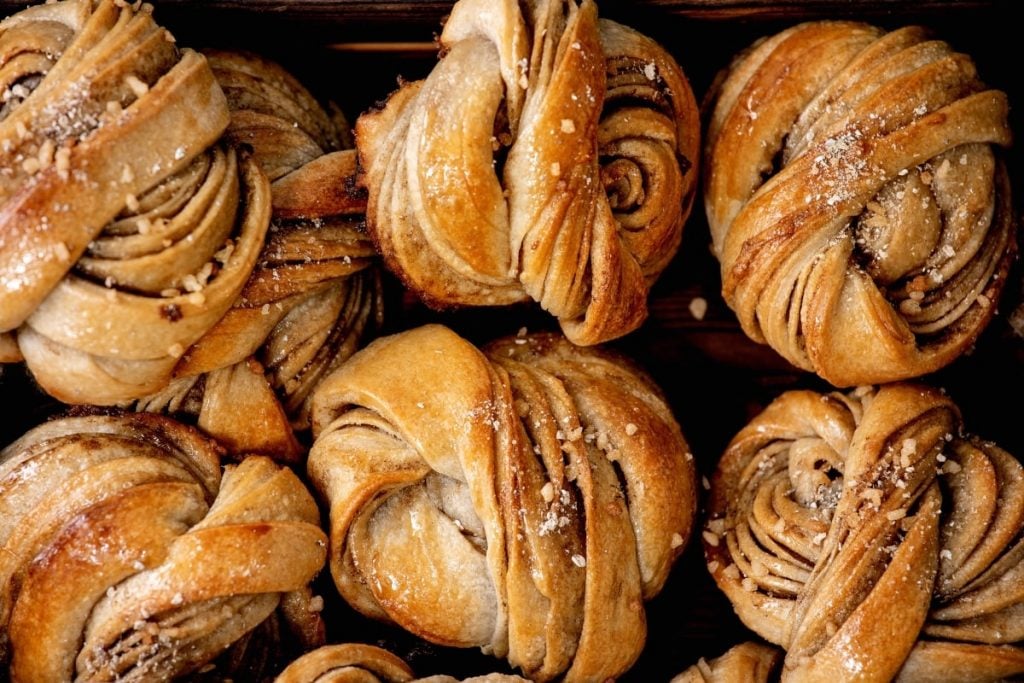 At the very least a pack of cookies or cinnamon buns from the convenience store, and if it's an especially joyous occasion there will definitely be pastries from a local bakery (a.k.a. Köpekakor).
Almost one in three Swedes say they prefer cinnamon buns with their coffee, followed by danish pastries (8%), chocolate balls (7%), and muffins (2%).
Milk, Sugar, or Why Not Booze? How Scandinavians Take Their Coffee
Nordic people prefer to drink black drip coffee, illustrated by 46% of Swedes choosing black drip coffee as their preference in a 2020 poll. This is followed by drip coffee with milk, picked by 27% of Swedes. Interestingly, not a single person in the poll preferred decaf coffee.
Another, much less socially accepted, way Nordic people across the region have had their coffee for ages, is mixed with alcohol of pretty much most kinds, with moonshine being a favorite in the more rural Nordic areas and cognac being preferred in the upper middle class.
This boozy way of having coffee is called kaffekask/kaffegök/kaffehalva in Sweden, and kaffekarsk in Norway. Here's how you make it: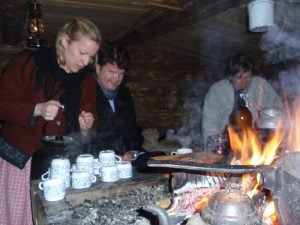 How Do Scandinavians Make Their Coffee?
Here are the most popular ways to make coffee in Sweden:
Ground Beans (77%): Mostly brewed in drip coffee brewers
Quick coffee (12%): Surprinsgly effective when in a hurry
Espresso Capsules (5%): Rising in popularity due to simplicity
Whole Beans (3%): Freshly ground tend to taste a bit better
Other (3%)
Those are the most common ways Nordic people make their coffee according to sales figures from food giant ICA.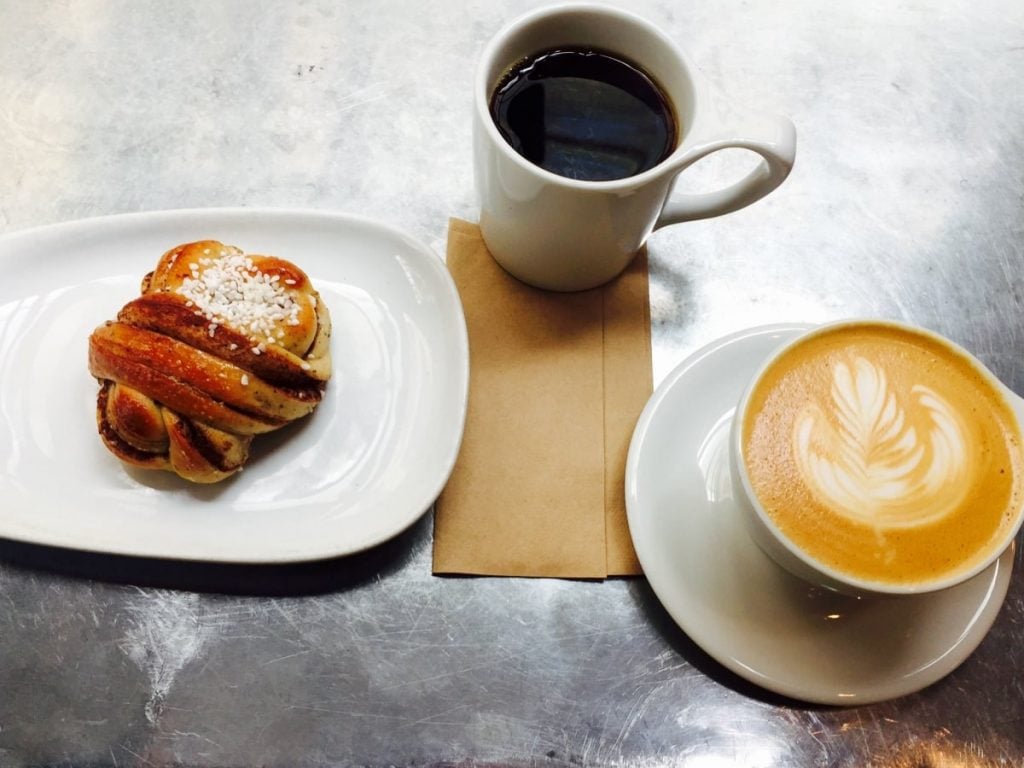 Why Is Swedish Coffee So Good?
The main characteristic of Swedish coffee is that it is especially strong and usually a fairly dark roast. In some regions there is also unique levels of certain minerals in the water which may influence the flavor a bit, especially when combined with local coffee roasts.
Also, you may have liked it simply because you've gotten the boozy variety, in which case you should try making your own (responsibly) by following the instructions above.
American Coffee vs. Scandinavian Coffee
American coffee is generally not as strong as Scandinavian coffee is, and is brewed on a lighter or medium roast as opposed to the darker roast Scandinavians prefer.
There is also a much stronger culture of take-out coffee in the US than in Sweden, which has skewed the US market more towards Espresso-based coffees instead of the drip coffee that is dominating in Sweden.
Best Nordic Coffee Brands
The following coffee roasts have won taste tests in recent years:
Zoegas Hazienda Mörkrost (Dark Roast)
Löfbergs Mellanrost Eko (Medium Roast Organic)
Maxwell House
Gevalia Eko (Organic)
Classic Eco (Organic)
Here are my personal favorite Swedish coffee roasts that go especially well with water from southern Sweden and that can be easily found in or around Malmö:
Zoegas Skånerost ("Scanian" Dark Roast)
Solde Mästers Kaffe (Dark Roast)
Lilla Kafferosteriet Bistroblandning (Medium/Dark Roast)
---
Sources:
https://ki.se/forskning/nyfiken-pa-kaffe
https://www.statista.com/chart/8602/top-coffee-drinking-nations/